Spain News - Emigrate UK Page 4
This is the category page for all Spain news here on emigrate.co.uk, where you can view all the Spain emigration news.
Emigrate to Costa del Sol for Spain?s best golf courses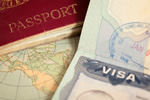 Would be emigrants looking to head to sunnier climes of Spain should head the Costa del Sol if they are golf enthusiasts after two of the region's courses were voted the best in the country. The Golfers' Choice list of the Iberian country's top 50 courses ranked Sotogrande's Real Club Valderrama in first place and Casares's Finca...
Spanish association joins expat groups to fight property laws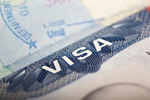 A Spanish group has teamed up with two British lobbying associations to combat Spain's property laws. AMA, an association consisting of Spanish homeowners in the town of Cantabria, has joined up with expat groups AUAN in Almeria and SOHA in the Axarquia in their fight to protect illegal properties being demolished after they were...
Cat opts to emigrate from Spain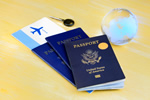 A stowaway cat has arrived in the US after boarding a vessel in the Spanish port town of Algeciras. The ginger moggie, Frederica, managed to get on board Houston-bound boat on 13 March undetected. Furthermore, she gave birth to four kittens during the journey. A crew member told his bosses that he had spotted the feline two days after...
Increasing number of Brits buying Spanish property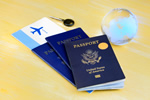 The number of British citizens buying holiday homes in Spain is on the rise once more. With the pound outperforming the euro in recent months, the interest in purchasing property overseas has soared, with a 48 per cent rise in the number of Brits looking to buy homes in Spain compared to this time 12 months ago. Spanish property broker...
Emigration leading to fall in Spain?s unemployment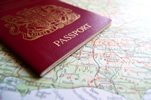 The number of unemployed people in Spain dropped in November, with analysts saying that emigration was a key factor. There was a year-on-year fall of 6.2 per cent, the largest annual drop recorded in November since 1998. In further positive news for the Iberian country, the Labour Ministry data confirmed it was the first month of falling...
Spain is favourite migration destination for benefit cheats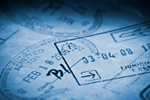 Spain is famous as an expat destination for its sun, sea and sangria, but it seems it's also infamous as a convenient destination for those wishing to cheat the UK benefits system. Almost 800 cases of benefit fraud by expats in Spain were discovered in 2013 by investigators from the UK Department of Work and Pensions (DWP). Many more are...
Brits eager to emigrate due to unchecked EU immigration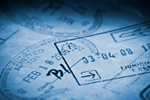 The controversial issue of the ever-increasing number of migrants entering the UK is proving a stimulus both to those against Britain remaining in the European Union and those wishing to emigrate. A recent survey indicated that a majority of UK residents were in favour of quitting the EU, with unchecked mass immigration being the major...
Spanish residency permits with home purchase plan damaged by demolitions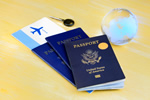 The endless confusion and heartbreak being caused by Spain's answer to corruption within the construction industry is likely to rebound on those who purchase expensive homes to obtain residency permits. The government's hamfisted attempts to deal with the expat property scandal by enforcing regional interference in legally built homes...
UK property price recovery is good news for migrants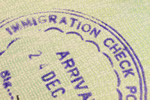 With British house prices soaring last month to their highest since 2010, would-be migrants are expecting more cash to buy their dream properties overseas. Along with a recent survey indication that 48 per cent of Britons would leave the country if they had the chance, research into property prices has seen first-time buyers re-enter the...
UK the most popular EU country for migrants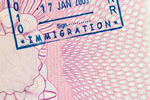 Recently released statistics show that the UK is the most popular European Union destination for migrants, with over half a million arriving during 2010. The Eurostat report will have come as no surprise to Londoners and residents in many cities and towns in the northern parts of England, as their communities have borne the brunt of...