Spain News - Emigrate UK Page 4
This is the category page for all Spain news here on emigrate.co.uk, where you can view all the Spain emigration news.
Spain now officially the healthiest world country for expats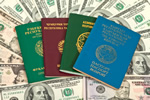 For British expats already loving life in Spain and those desperate to get there before the door slams shut at the end of this year, Spain is now officially the world's healthiest country. According to the highly respected Bloomberg 'Healthiest Country' index, Spain is now the planet's healthiest location, topping out ahead of...
Expat exodus from the UK to Spain is well under way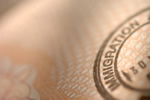 British would-be expats are changing their plans to ensure they'll be settled in Spain by the end of December this year. Whether or not Brexit will be a disaster for the UK, the expat exodus to Spain has started and is likely to continue for the rest of 2020. Predictions that, should Brexit happen, the majority of UK expats in Europe...
Brit expats in Spain furious over UK banks new overdraft charges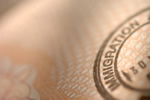 One of the most important aspects of emigration is setting up bank accounts in the new country whilst still retaining an account back home. For British expats heading for Spain, it's the norm to keep a UK bank account as well as holding cash in a local Spanish bank, even although many Brits don't exactly trust the Spanish banking...
Expat investors offered Spanish ghost villages for free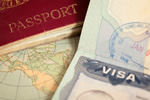 If you've been tempted to buy a ruined Italian village house for €5 and renovate it, the latest Spanish offering may be even better value for money! Spain has gone one better in the drive to re-establish its deserted villages by offering entire, abandoned medieval hamlets either for free or at incredibly cheap prices. The reasons for...
New Brit expats in Spain urged to watch out for illegal housing developments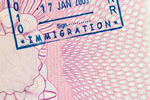 Finally, newly arrived expats in Spain will be able to have confidence their recently-built homes comply with all necessary legalities. The scandal of illegal homes in Spain has been going on for years, blighting the lives of those expats who were duped into purchasing homes without the legal licenses and deeds enabling the new owners to...
Malaga is the perfect choice for would-be expats in love with life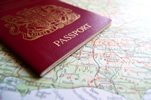 If you're still determined to emigrate to Spain before it's too late, Malaga is the perfect choice. One of the beauties of Spain as an expat destination is that there's something for everyone as regards location. For beach-lovers there are the Costas, for those fascinated by the country's history and heritage there are the Moorish...
How to stay alive as an expat motorist in Spain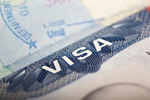 Since Brexit became inevitable, Brits unwilling to give up their retirement dreams are rushing to finalise their departures from the home country, with Spain still a favourite destination. Now that's it's certain freedom of movement and other EU state membership benefits will remain until the end of this year, those desperate to leave...
Granada ticks all the boxes for expat retirees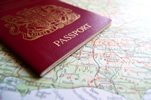 For those looking to make a new life somewhere in Europe, Spain isn't just the Costas, beer, fish 'n chips and bars. Spain's fame as an expat retiree destination often seems to relate solely to the Mediterranean beach towns beloved by Britons on none-too-generous pensions. Just like any other European Union member state, the country...
Expat ownership of a Spanish bar isn't as easy as it seems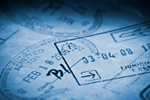 Emigrating to Spain and opening a bar might be trickier than Brit expats realise. The dream of moving to Spain and starting a business has been the motivation for thousands of British expats, with a bar being one of the favourite choices, especially for those with experience of the hospitality trade. Wherever new, ambitious arrivals hang...
Qualified expat builders needed as Spanish real estate sector hots up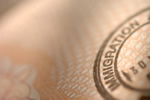 Given that most SMEs in the UK don't have much idea how the Brexit transition period will affect their businesses, a move to Europe before it's too late might be wise. For British SME owners looking for an escape from the UK's unreliable climate and equally unreliable politics, Spain has always been a favourite choice. Nowadays,...