British expats relying on seasonal work in Spain are fearing the worst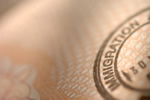 British expats in Spain who rely on seasonal work as an extra income now face being left high and dry.
Working through Spain's tourist season either on daily rates or short term contracts has been a favourite with British expats short of ready cash or on the UK government's less than generous retirement pensions. Clubs, bars and restaurants in favourite holiday destinations have traditionally employed expats from April onwards, but the present state of emergency runs until April 12 and is expected to be extended for the foreseeable future. In addition, Spain's hard-hit tourist trade isn't likely to recover this year, if at all.
The popular expat and tourism hub has relied on Britons during the cooler season for a good proportion of its income, but the present lockdown response to the high number of covid-19 victims has killed off any chance of there being a summer season this year. In 2019, Majorca issued over 60,000 temporary contracts for either three or six months, with eight out of every ten seasonal staff believed to be either British expats or students taking advantage of long holidays from British universities.
Worse still, a high number of UK expat entrepreneurs have sunk their life savings into hospitality businesses dependent on tourists, with the vast majority now shuttered and expected to remain so. Optimists are predicting visitors will return during the second half of the summer season, but realists are wondering whether it'll ever be the same again, as many business owners lack the capital necessary to survive the pandemic's run.