Retiring to Spain in spite of Brexit and the coronavirus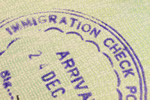 If you're still planning your retirement in Spain once the coronavirus pandemic is under control, you're choosing one of the most popular locations for expats from all over the world.
It's well known that British expatriates form a huge group in the country, mostly preferring the regions along the Mediterranean coastline. It may come as a surprise that, although the British contingent adds up to around 312,000, twice that number arrived from Morocco and Romania and it's also a popular hub for those from Latin America. As regards Brits, around a third have made the move due to work, with the majority of the rest arriving for retirement.
Although the pandemic has taken the heat off Brexit as regards what may and what may not happen at the end of this year, would-be expats need to take care as regards what's likely to allowed and what isn't. Healthcare is one important issue for all new expat arrivals, as it's certain that it won't be free. Getting affordable private healthcare insurance can be tricky for retirees, especially those who've existing conditions.
For those seeking a slightly cooler climate, northern Spain is as good as it gets, cities such as Barcelona and the capital Madrid are well supplied with aircon and the open countryside areas can be far cooler than the southern expat hotspots. Also popular with Britons, Spain's island refuges include not just the party destinations of Mallorca, Majorca and Ibiza, but also the Canaries, set some 80 miles off Africa and enjoying year-round sunshine.
Moving from the UK to Spain is a big deal, especially as regards what to take and what to leave behind, and the correct paperwork involves both ends of the journey. Reputable international removal companies handle shipping and transport as well as the essential customs declarations, but there's much to de before you actually leave the UK. Firstly, for retirees, claiming your UK pension once you're overseas involves the usual form filling, as do any benefits you're entitled to.
Once you're there, the two most important must-dos are registering for healthcare and registering as a resident. If you're planning to drive, exchanging your UK license for its Spanish equivalent is essential. If you're planning to arrive post-January 1 2021, it's not yet clear how post-Brexit rules will affect British expats, as negotiations have taken a back burner to the pandemic. Basically, as long as you're registered as a resident by the above date, you're covered as regards staying in the country. After that, it's simply a case of 'watch this space'.