New expats in Spain shocked at sudden price increases for fruit and vegetables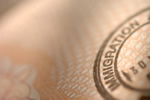 Life's just not getting any easier for British expats in Spain!
Between the still unsettling negotiations over Brexit and the coronavirus pandemic, for long-term expats in Spain and those who've planned to move later this year the future isn't exactly bright. For would-be British retirees hoping for a lower cost of living, the latest news is somewhat of a shock, given that fresh fruit and vegetables are necessary for a healthy lifestyle.
Since the start of the pandemic, its spread to Europe and Spain's lockdown, the Mediterranean country's fruit and vegetable prices have soared – doubling at first and now tripling all across the country's coastal regions. It's bad news for newly-arrived British state pensioners hoping to increase their vitamin consumption the natural way, with oranges now costing over 500 per cent more than last year and even potassium-rich bananas up by 12 per cent. Broccoli, cabbage, carrots, aubergines and certain types of mushroom have also doubled or tripled in price, with meat and eggs rising fast.
The only good news is that, due to the pandemic's closure of seafood restaurants, fresh prawns are now half the price and most other seafood has seen similar reductions. Given the country is still in lockdown, home cooking is the order of the day and, in this internet age, recipes are easily found, thus encouraging those to whom cooking meat and two veg is a serious challenge.
The Spanish lockdown has encouraged internet novices' attempts to come to grips with social media, even although recent posts have caused British expats even more stress. Reports that the deadly coronavirus has been found in Paris's famous River Seine are sparking fears that Spanish waterways and reservoirs may also be affected. Several of Spain's rivers are considered as borders between the two countries, suggesting the viral contamination could have originated in France's southern neighbour.