Spain News - Emigrate UK Page 6
This is the category page for all Spain news here on emigrate.co.uk, where you can view all the Spain emigration news.
Expat dog owners need to know Spanish laws prior to arrival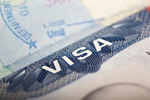 Would-be expats who wouldn't think of leaving their furry friend behind need to check on Spain's dog ownership laws. If you're planning to emigrate to Spain no matter what happens with Brexit and can't bear to leave your beloved dog behind, you'll need to check out the country's dog ownership laws. Once Brexit is a reality,...
Expat retirees now basing lifestyle choices on affordable healthcare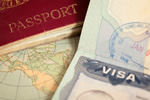 Choosing an expat destination for its quality affordable healthcare may sound too practical to be true, but more and more would-be expats are researching online for the least expensive and best quality healthcare available before making the decision of a lifetime. This choice is essential for aspiring expats living in the USA, as the cost...
Is moving overseas to access cheaper, better healthcare a wise choice?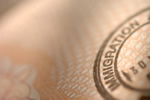 For older expats or those with young families, access to good quality, affordable healthcare is a must, but may be almost impossible to find. Would-be expats from the USA and UK are the most healthcare-conscious groups when retirement or a change of jobs is in the wind. US citizens tend to concentrate on price, having been used to perhaps...
Is buying an entire ruined Spanish village a good expat retirement decision?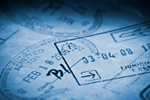 If you're still gambling on getting to Spain before Brexit wrecks your chances, buying an entire Spanish village at a knock-down price might be the answer! Spain's 'forgotten pueblos' were once thriving local rural communities until their young people moved to the big cities and their elders gave up on their traditional way of...
Visa free travel scheme derailed by yet another Gibraltar row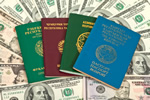 If you're thinking of hopping over to France or Spain on an exploratory visit prior to retirement as an expat, you may need a £52 visa! Spanish demands regarding the status of Gibraltar have derailed the visa-free travel plan legislation intended to allow Britons to visit Europe without hassle. Yet again, Spain's argument is based on...
Shock Andalusian election result could impact British expats post-Brexit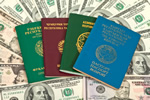 As if British expats in Spain and those attempting a fast move to the Costas don't have enough problems, the rise of the right in Spanish politics could well spell even more difficulties for foreign residents. After the shock results of the Andalusia elections were announced, former Europe minister Denis McShane sounded an alarm warning...
Entrepreneurial expats in Spain embrace e-commerce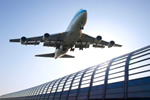 There's a new slant on becoming an expat in Spain, with e-commerce the latest fad with entrepreneurs. E-commerce is now establishing itself as yet another way to take advantage of Spain's low cost of living, friendly environment and mostly spectacular climate. The industry is attracting increasing numbers of tech-savvy expats whose...
Costa Blanca boutique IFA firm wins industry top award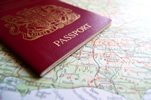 A welcome shake-up in the world of expat financial advice has seen a boutique IFA company on Spain's Costa Blanca winning a top industry award. The financial advisory company Chorus Financial, based in Javea from just two years ago, has won the coveted award for its hard-hitting campaign to educate the British expat community about...
Expat tax efficiency after a move to Spain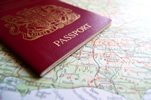 If you've recently relocated to Spain or are still planning to make the move, investigating the country's tax-efficient opportunities could save you money. The most important part of your move to Spain as regards tax-efficiency is to establish the exact date you became resident for tax purposes. Your liabilities will include tax on...
Expats and residents in Gibraltar fear Spanish post-Brexit revenge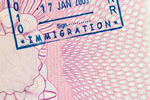 Expats, businesses and residents on the Rock are increasingly worried about Spain's reaction to a hard Brexit. For most residents and expats living and working in Gibraltar, Spain is a known threat for its former spiteful behaviour towards the Rock, which they consider is part of the Spanish mainland. The neighbouring country has the...