Spain News - Emigrate UK Page 9
This is the category page for all Spain news here on emigrate.co.uk, where you can view all the Spain emigration news.
Spain is favourite migration destination for benefit cheats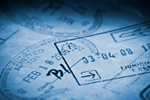 Spain is famous as an expat destination for its sun, sea and sangria, but it seems it's also infamous as a convenient destination for those wishing to cheat the UK benefits system. Almost 800 cases of benefit fraud by expats in Spain were discovered in 2013 by investigators from the UK Department of Work and Pensions (DWP). Many more are...
Brits eager to emigrate due to unchecked EU immigration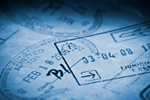 The controversial issue of the ever-increasing number of migrants entering the UK is proving a stimulus both to those against Britain remaining in the European Union and those wishing to emigrate. A recent survey indicated that a majority of UK residents were in favour of quitting the EU, with unchecked mass immigration being the major...
Spanish residency permits with home purchase plan damaged by demolitions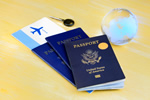 The endless confusion and heartbreak being caused by Spain's answer to corruption within the construction industry is likely to rebound on those who purchase expensive homes to obtain residency permits. The government's hamfisted attempts to deal with the expat property scandal by enforcing regional interference in legally built homes...
UK property price recovery is good news for migrants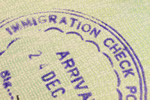 With British house prices soaring last month to their highest since 2010, would-be migrants are expecting more cash to buy their dream properties overseas. Along with a recent survey indication that 48 per cent of Britons would leave the country if they had the chance, research into property prices has seen first-time buyers re-enter the...
UK the most popular EU country for migrants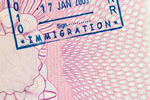 Recently released statistics show that the UK is the most popular European Union destination for migrants, with over half a million arriving during 2010. The Eurostat report will have come as no surprise to Londoners and residents in many cities and towns in the northern parts of England, as their communities have borne the brunt of...
New Chinese leadership needs sweeping reforms to kickstart economy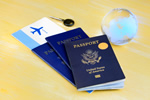 A recently published book exploring Chinese authoritarian capitalism is suggesting that China's newly-elected leaders must give private enterprise a chance. The author, James McGregor, puts forward a fascinating theory that Chinese authoritarian capitalism is responsible for huge amounts of wealth being secreted overseas by migrants as a...
Spain demands proof of financial stability from expats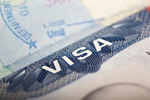 Spanish ministers have announced that they will be introducing new rules which mean that any European national who decides they want to live in the country for a period of more than three month will have to prove that they can pay their own way. Foreigners will now have to show that they will not become a burden on the Spanish government...
Emigration from Spain rises dramatically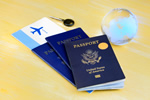 The National Statistics Institute in Spain has released figures which show that during the first half of 2012 the number of Spaniards deciding to leave the country increased by 44 per cent compared to the same six months in 2011. Spain is suffering from a crippling recession and unemployment is currently just shy of 25 per cent. Between...
British expats report steep rise in the cost of living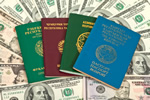 New research suggests that the cost of living for British expats is rising at a higher rate than it is for those living in the UK. According to the Post Office Expat Payment Index costs have risen by an average of 11 per cent. In some areas in Europe where the economies are struggling the figure is closer to 15 per cent. Of the 900 expats...
Emigration rising from eurozone borders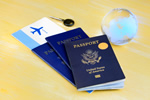 According to the Organisation for Economic Cooperation and Development (OECD), migrant workers who relocated to Western Europe before the financial crisis are now deciding to return home to nations which are growing economically. A rising number of migrants have been leaving many nations of the eurozone, particularly the ones worst-hit by the...