Property Abroad News - Emigrate UK Page 4
This is the category page for all Property Abroad news here on emigrate.co.uk, where you can view all the Property Abroad emigration news.
Expat choices between Hong Kong, Singapore and Edinburgh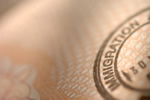 If you're still planning to take a chance on Asia after securing a top job, Hong Kong is still the place for upscale living. High-income expatriates with Hong Kong jobs to die for are the reason why the exclusive island is still the world's most expensive location for property. For the third year running, the city topped the latest...
Expats looking to move to Cambodia now viewing homes online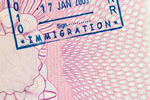 Expats seeking to move to Cambodia are now seeking rentals and homes for sale online. As the coronavirus pandemic closes countries worldwide, would-be expats looking for overseas properties are moving their searches online. Finding a home on the other side of the planet during a global pandemic would have been impossible a decade or more...
Affordable Hong Kong prefabricated apartment block aimed at tech expats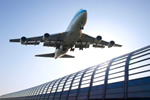 The next wave of expat tech experts to hit Hong Kong will have a new style of affordable prefabricated accommodation. Although Hong Kong now has its own coronavirus outbreak to contend with, its property developers are still looking to the future with an innovative new form of accommodation. Set to be on the market by the beginning of...
Tips for new expat arrivals on finding affordable Tokyo rentals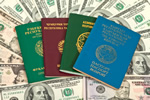 For Western expat professionals relocating to Tokyo, finding suitable, affordable accommodation can be tricky at best. Two major issues for expats on reassignment to Tokyo are the language and the hassle of finding suitable accommodation. The vast majority of expats in this fascinating mega-city are supported as regards accommodation as...
Is Gronigen an alternative to Amsterdam for expat professionals?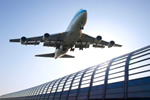 As major cities in countries popular with expat professionals become more crowded and expensive, seeking out alternatives in the chosen country seems the only way forward. The Netherlands has long been an all-time favourite for expat entrepreneurs, especially those in the tech sector. As a result, accommodation is now in short supply and...
As Asia gets less welcoming, the Philippines is opening up to expats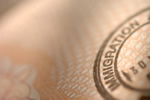 As more and more would-be expats choose the lesser-known Southeast Asian countries rather than the usual European destinations, the Philippines is coming into its own as a destination for digital nomads, entrepreneurs and retirees. One of the archipelago's major attractions for those to whom learning an Asian language is a nightmare is...
Portuguese Golden Visa programme now under reconstruction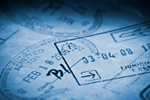 The Portuguese government is re-examining its Golden Visa scheme due to its resulting rental and property price hikes. For would-be expats who've saved and invested successfully for retirement, the various European Golden Visa programmes have meant secure residency as well as free movement across all EU member states. The unwanted side...
Expats on a budget are giving Thailand a miss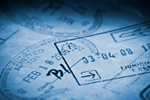 Thailand's soaring baht and harsh new rules for Westerners are forcing budget-minded expats to choose another destination. First popular with American servicemen during the Vietnam War, Thailand became a hub for tourists as well as Western retirees several decades ago. Its 'something for everyone' allure took in everything from the...
Adelaide Hills attracts expats searching for a slice of country living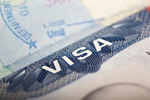 If you're planning to head for Australia, Adelaide is the best choice for lifestyle property. Australia is a traditional expat hub for British would-be expats following in the footsteps of their forefathers – even although those who came before may have been committed to transportation by the English courts several hundred years ago!...
Belize now attracting European expat retirees to its Caribbean shores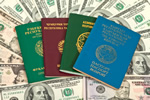 If white sand beaches, virgin rain forests and year-round sunshine are an essential requirement in your retirement strategy, Belize might be the perfect place. Already popular with American retirees, the seductive beauty of Belize is now attracting an increasing number of European retirees looking to a Caribbean lifestyle as an antidote...