Property Abroad News - Emigrate UK Page 4
This is the category page for all Property Abroad news here on emigrate.co.uk, where you can view all the Property Abroad emigration news.
Bangkok now 10th most expensive Asian city for expats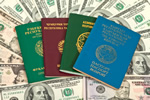 Bangkok is now number 10 on the list of the most expensive Asian cities for expatriates. For the first time, the Thai capital is now featuring high on the list of the most expensive locations for expats relocating to Asia. Average rental charges have soared this year due to landlords taking advantage of a huge increase in the number of...
Expat influx causing massive housing shortages in the Netherlands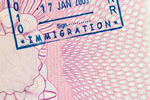 Eindhoven's attraction for expat entrepreneurs, startups and students has caused its local government to initiate a five-year residential unit construction plan. The plan is a joint effort between central government, its provincial arm and the urban area's regional municipalities and will involve the building of some 27,000 homes. The...
UK Golden Visa toughened and two expat startup visas introduced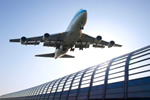 UK Golden Visas are now being toughened up in order to stop 'dirty money' purchases. For ultra-wealthy expatriates needing the convenience of a second passport, visa-free access to a number of countries and permanent residency, Golden Visas have been the easy way out, but the net is now tightening. Recent reports of money laundering...
Is buying an entire ruined Spanish village a good expat retirement decision?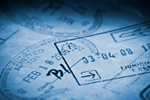 If you're still gambling on getting to Spain before Brexit wrecks your chances, buying an entire Spanish village at a knock-down price might be the answer! Spain's 'forgotten pueblos' were once thriving local rural communities until their young people moved to the big cities and their elders gave up on their traditional way of...
Advice on escaping post-Brexit Britain via a move to Greece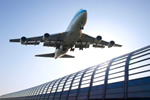 Many UK citizens are mulling over the thought of a post-Brexit Britain, and not liking what they've found. Greece has long held a fascination for British would-be expats, although its recent financial troubles have limited the numbers of those taking the chance to remake their lives in the welcoming country. All that's over now, and...
Thailand no longer an inexpensive destination for expat retirees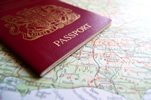 Thailand's former reputation for being an inexpensive destination for Western expat retirees as now shattered, according to a recent survey. The bad news came as part of a Numbeo report on Southeast Asian destinations, with Malaysian and Indonesian cities now less expensive than most of Thailand's most popular visitor and expatriate...
How to get a mortgage as an expat professionals in the UAE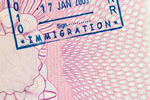 For expats who've settled into their new UAE jobs and enjoy their lives, it's possibly time to consider buying a property. Buying a home as an expatriate professional in a vastly different land is a big decision, although finding the perfect place to hang your hat is the easy part as there's plenty of choice in the UAE. It has to be...
Is Vietnam the best Southeast Asian country for expats?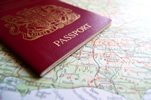 Southeast Asia is a fascinating mix of traditions, cultures and ethnicities, with each country having its different charms as a destination for expats of all shapes, sizes and talents. Perhaps the least-known apart from tiny Laos is Vietnam, formerly infamous for its war and its adoption of the Chinese version of Communism. Vietnam in the...
Dutch mortgages for expat professionals see changes in 2019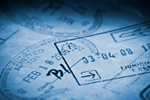 If you're considering taking on a long-term job in the Netherlands and buying a property, much has changed in the mortgage market compared to 2018. Mortgage interest rates have been historically low for some years, with 10-year fixed rate loads charged at 1.7 per cent. Although it's almost impossible to make projections, the general...
Netherlands bracing for even more expats as 250 UK companies mull relocation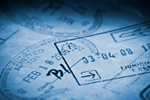 Brexit in any form is proving to be a disaster in the making for both small and large businesses in the UK, with more and more planning to leave in the very near future. At the present time, the Dutch government is in talks with several hundred British companies regarding the possibility of relocating across the English Channel to a more...