Property Abroad News - Emigrate UK Page 8
This is the category page for all Property Abroad news here on emigrate.co.uk, where you can view all the Property Abroad emigration news.
What do ultra wealthy property buyers get for a million dollars?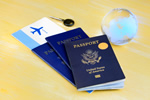 Recent research has shown that, in spite of perceived wisdom, one million dollars doesn't automatically buy the home wealthy expats dream about. A study by a well-known upscale real estate agency is dispelling the perception that a million euros is enough to buy a Hollywood-style mansion in one of the world's super-rich stomping...
Expat property purchase in Dubai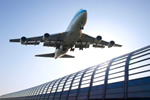 The past decade is now being seen as a blessing for Dubai, as ever increasing numbers of expat professionals arrived to benefit their careers, their bank balances and, ultimately, Dubai's economy. Nowadays, opportunities for expats are booming as is property investment, and tourist numbers are soaring due to word-of-mouth descriptions...
British property still favoured as an investment by expats living overseas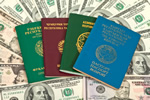 Searches of British property websites are still rising as house prices continue falling. Overseas buyers are still seeing British real estate as an investment magnet, whether they're UK expats living and working overseas or Brits being forced to return home due to Brexit or other issues. The growth in online searches has been marked ever...
Best districts for expats in Singapore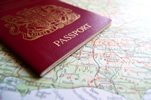 As with everywhere else on the planet, location, location, location is the most important aspect of of property purchase in Singapore. For expatriates living and working in Singapore on a long-stay basis, buying a home is the sensible option, as rentals are expensive and there's no capital gains kickback when leaving for another world...
Will Brit expats in the Algarve welcome their American counterparts?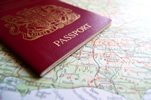 Portugal's growing popularity with international as well as British expats doesn't seem to have been affected by its year-on-year soaring property prices. High demand by overseas investors intending to rent, occupy or do up and sell at a later date has caused Portugal's overall property prices to soar by 9.3 per cent in the final...
Seasteading Andaman Sea couple in hiding after death penalty threat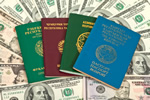 An USA expat and his Thai girlfriend are facing the death penalty for seasteading off Thailand's sea coast. For adventurous expatriates, the sky used to be the limit, but in this case it's the sea which was the location for a couple's chosen 'des res'. Expat Bitcoin investor and seasteader Chad Elwartowski and his Thai girlfriend...
Kenya expat exodus leaves luxury homes untenanted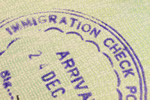 Kenya's expat exodus is causing chaos in upscale housing estates. Changes made last year to Kenya's requirements for the granting of work permits has resulted in an expat professional exodus severely affecting the upscale real estate market. Formerly exclusively popular estates such as Karen, Spring Valley, Nyari, Runda and Muthaiga...
Prague property prices reflect soaring expat demand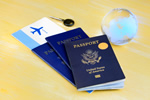 if you're planning a start-up in Prague, the bad news is that property prices in the Czech Republic have risen by 32 per cent since 2010. The massive rise in the cost of homes in the Czech Republic is the second-highest in the whole of Europe, and is set to keep on soaring whilst the flood of expats keeps coming. Only Ireland's house...
Planning your expat retirement in the Philippines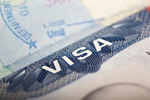 The Philippines' popularity as an expat destination is now growing apace, with many recent arrivals deciding to buy their own homes. As its economy strengthens and more foreigners decide to make the country their forever home, the Philippines real estate sector is becoming busier year by year. Unlike in many other Southeast Asian...
How to live a budget life in pricey Munich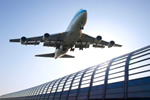 Known worldwide as one of the most expensive German cities for expats, Munich is still a popular destination for those determined to live cheaply. Given that the majority of expat city surveys are aimed at readers with enough funds to get by in the world's most expensive hotspots, it's amazing that a good number of expats can still...