Property Abroad News - Emigrate UK Page 8
This is the category page for all Property Abroad news here on emigrate.co.uk, where you can view all the Property Abroad emigration news.
How to avoid pitfalls when buying a Singapore property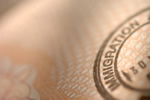 As a top world destination for expat professionals, it's no surprise many relocating career-minded expatriates are looking to stay in Singapore long-term. If you're planning a long-term stay in this fascinating city-state, buying a home makes more sense than taking on endless rounds of rental charge increases. However, buying a...
Living like a local on expat assignment in Singapore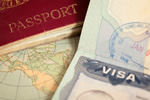 As Singapore attracts ever more expat professionals to its clean, orderly ambience and vibrant economy, many are adjusting happily to their new lives without being forced to spend all their salaries. On the face of it, new expat arrivals from other first world countries may have a hard time coming to terms with the high cost of living in...
Brexit boom hits Dordogne real estate agencies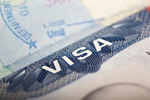 If you're determined to emigrate to France but you're as yet uncertain exactly where, Eymet might be the perfect choice. The peaceful southwestern corner of France is already a magnet for Brits desperate for a better quality of life, with the charming small Dordogne town of Eymet home to a sizeable expatriate community. Real estate...
Expat relocations from UAE made easy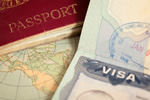 If you're in the UAE on relocation, there'll probably come a time when you need to cut your ties and leave, either returning to your home country or heading to another job elsewhere in the world. The do-do list associated with leaving the UAE isn't quite as daunting as the one you made prior to your arrival in the emirates, but...
Cyprus still a retirement haven despite fall in sterling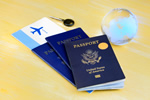 The Mediterranean island of Cyprus has long been a favourite with British expats, especially those looking for a sunny retirement haven with a reasonable cost of living and certain tax advantages. Even now, buying a home in Cyprus is still far cheaper than a comparable property in the UK, but the tax issue has become slightly more...
Survey shows expats in UAE want to stay permanently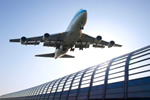 The UAE attracts a huge number of relocating expats eager to boost their salaries as well as their careers, but how many call the desert emirates their home? The emirates' luxury lifestyle, international expat community and tax-free economy must seem like heaven on earth for expat professionals from the West's crumbling societies, but...
Mexican lakeside haven is affordable expat retirement hub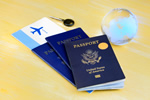 If you're looking for a retirement hub outside the EU, you could start by investigating these two Mexican lakeside cities already popular with US expats. Chapala and Ajijic are both bordered by Lake Chapala, Mexico's largest freshwater lake and are just a 45 minute drive to Guadalajara, the country's second largest conurbation. The...
Best areas in Dubai for property purchase or rental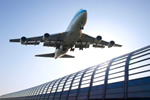 If you've just begun working in Dubai or are about to relocate for work purposes, you'll need to know the most popular and convenient locations for property. Whether you're renting or buying, Dubai has a wide choice of options, but 'location, location, location' is as true in this amazing desert city as it is everywhere else in...
Malaysia becoming country of choice for Chinese retirees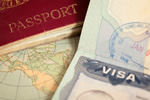 Always popular with retirees from Western countries, Malaysia is now the destination of choice for hordes of Chinese retirees. The significant increase in the numbers of Chinese expatriates choosing Malaysia as their retirement destination is believed to be as much the result of real estate investment opportunities as it is for the...
Choosing your perfect rental home in Dubai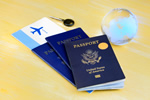 If you've landed your dream job in Dubai, the wrong decision as to where to live in the city might just result in motoring nightmares! Choosing your exact location in Dubai is essential for your stress levels, especially if you're accompanied by your family and/or your pets. Tying together work hours, school hours and commuting times...