Property Abroad News - Emigrate UK Page 2
This is the category page for all Property Abroad news here on emigrate.co.uk, where you can view all the Property Abroad emigration news.
Tips on life and property in Tuscany for new expat arrivals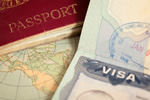 For decades, Tuscany has featured as an all-time favourite for British expats and is now attracting attention as the answer to Brexit Britain. Famous for its sheer beauty as well as its famous cuisine, Tuscany is now home to well over 3,000 British expats who first arrived as holidaymakers and fell in love with its charming villages and...
Expat renters pushed out of central Prague by Airbnb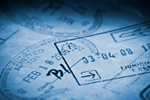 Incoming expatriates are being squeezed out of central Prague accommodation by Airbnb short term bookings. Life is getting tricky for newly-arrived expat professionals in Prague, as 25 per cent of rental apartments in the Old Town are being rented out to tourists using Airbnb. The reason is obvious – renting via the flat-sharing service...
Is it game over for expat property investment?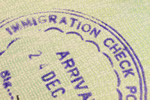 Are the days of lucrative expat property investments coming to a close? For decades, property has been a 'safe as houses' investment for expat professionals looking to make their generous salaries work for their retirements, making it one of the most globally desirable forms of saving as well as a winning combination of rental income...
Expat property investors warned to watch out for guaranteed percentage returns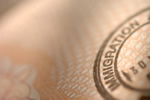 If you're planning on investing in property overseas, watch out for so-called guaranteed percentage returns. Many expats who've saved for their retirements in overseas locations are finding investing in buy-to-let property is more financially rewarding and far less risky than any insurance-linked product pushed by local expat IFAs....
Pros and cons for adventurous expats buying land in Bali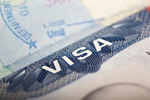 Adventurous expats are drawn to Bali for its beauty, affordable cost of living and laid-back lifestyle, but those planning to stay for ever should take care if planning to buy land and build a home. Expats dreaming of a permanent home in Bali built on land they've purchased from locals need to be very careful to avoid ending up with a...
Is buying a property in Greece a good investment for would-be expat retirees?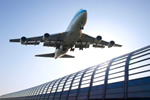 Is now the time for would-be expat retirees to bag a Greek investment property? Greece has always been a refuge for romantic expatriates for its long history and fascinating culture, but the historic country hasn't always been a beacon of political and economic stability. Over the past decade or so, its problems with the European Union...
House-hunting as a newly-arrived expat in Indonesia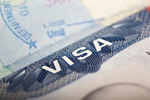 Perhaps one of the trickiest tasks for newly-arrived expats anywhere in the world is finding a suitable property to either rent or buy. Indonesia is now a popular destination for adventurous expats looking for tropical weather as well as Western-style amenities including housing. For new arrivals eager to get settled and get on with their...
Tips for expats on buying a home in the Netherlands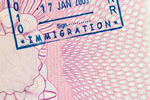 As the Netherlands becomes ever more popular with expat professionals, many are now considering buying a home. Getting a mortgage isn't easy as regards the bureaucratic necessities, even for citizens, making it even more difficult for expats not exactly fluent in the Dutch language and without a basic grasp of Dutch law. However, with...
Singapore property market shrinks due to worsening world economy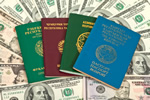 For expats looking to buy property in Singapore, allowances should be made for the possibility of a worsening global economy. For decades, Singapore has been a magnet for talented expat professionals looking to make the city state their home from home. As a result, the housing market has remained stable, with optimism still the prime...
Advice on renting a property in Spain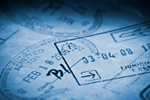 If you're planning a swift pre-Brexit move to Spain, you'll find it easier to rent for a while before deciding to buy your forever home. Prior to the 2016 referendum, it was common for Brits desperate for a warmer, cheaper and more pleasant life to buy a nearly new or off-plan property just prior to the move itself. Nowadays, with...