Property Abroad News - Emigrate UK Page 9
This is the category page for all Property Abroad news here on emigrate.co.uk, where you can view all the Property Abroad emigration news.
Buy to let investments lose ground to holiday let properties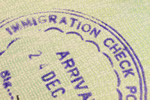 The reason behind the increase in investors looking to purchase European short-term holiday let properties may well be spurred by the need to have a foothold in an EU member state before Brexit kicks in. Whatever the initial reason, short-term lets in popular overseas holiday destinations provide attractive rental yields mostly gained...
Citizenship for sale to the highest bidders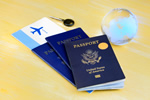 A recent development making it easier for wealthy would-be expats to avoid complicated visa requirements by purchasing a second passport could be described as 'citizenship for sale'. The countries advertising the relatively new service prefer to call it 'citizenship by investment' as it mostly involves significant amounts of ready...
Britons still rushing to emigrate to Europe despite Brexit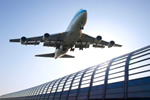 In spite of uncertainty over just about any aspect of expats life in the EU post-Brexit, Britons are still rushing to leave the sinking ship. Initial reactions to the referendum result from would-be UK expats were a combination of fury, fear and the stiff British upper lip as regards the probable destruction of long-held dreams. Over a...
Andalucia the most popular for Brits buying second homes in Spain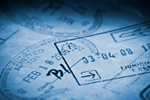 Whether the purchase of a second home in Spain is for family holidays, couples and singles retreats or eventual retirement, Spain's Andalucia province is al all-time favourite. In a recent survey by a major international real estate construction firm, Mijas and Marbella came second and third, topped only by Torrevieja in Alicante,...
UK MPs gather info on pensions freedom windfall spending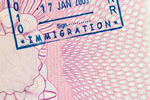 British lawmakers are gathering evidence of how pension savers are using their tax free pension freedom cash withdrawals of up to 25 per cent. The information is to be discussed during parliament's Work and Pensions Committee's pension freedom inquiry on the success or failure of the relatively new scheme. The pension freedom...
Oz tax reforms to affect Australian and international expats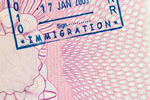 The latest changes in Australia's housing affordability laws are likely to have an effect on property sales tax liabilities for Australian citizens and associated property taxes for expats living and working in the country as well as property investors. Firstly, Aussie citizens living overseas may lose their Capital Gains Tax exemption...
Brexit: Plunging British Pound Gives Expat Buy to Let Property Purchases in UK a Lift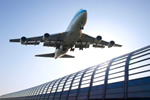 Successful buy-to-let investments, both in the UK and in Europe, depend on sterling devaluation If you're planning on financing your expat retirement through buy-to-let investments, keep a sharp eye on the effects of the plummeting pound. Many soon-to- be retirees looking for the good life overseas are hoping to finance a comfortable...
Spanish association joins expat groups to fight property laws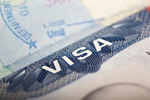 A Spanish group has teamed up with two British lobbying associations to combat Spain's property laws. AMA, an association consisting of Spanish homeowners in the town of Cantabria, has joined up with expat groups AUAN in Almeria and SOHA in the Axarquia in their fight to protect illegal properties being demolished after they were...
Singapore world?s most expensive city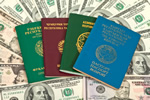 The world's most expensive city to live in is Singapore, according to The Economist research sector the Economist Intelligence Unit (EIU). It is the second successive year that the Southeast Asian city has been named the most expensive city, with public transport said to be three times as costly as it is in New York. It was also the...
British expats looking towards Italian property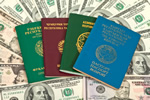 British expats are becoming more interested in purchasing property in Italy, according to international real estate agency Knight Frank. The agency, which expects the Universal Expo in Milan in 2015 to generate more investor interest among Brits than ever before, said that expats from the UK were now the top buyers for properties in...