Property Abroad News - Emigrate UK Page 7
This is the category page for all Property Abroad news here on emigrate.co.uk, where you can view all the Property Abroad emigration news.
Understanding the nuts and bolts of French property purchase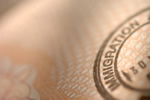 France has been the chosen retirement destination for Britons for several decades to date, and the Brexit threat doesn't seem to have lessened its eternal appeal. Property sales in France are rising again as Britons are deciding to take a chance and move across the English Channel before Brexit finally kicks in. Property prices, except...
Buying a home overseas need not be a nightmare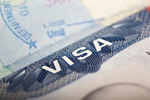 Whether you're considering buying a holiday home or planning to start a new and more fulfilling life overseas, the process needs careful consideration from the start. From deciding on your favourite destination and finding your dream house to considering the reality of moving your belongings and your money to a foreign country whilst...
Spanish property sales highest since financial crisis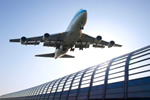 Spain's Development Ministry has reported a surge in property sales since the beginning of October, giving a 16 per cent increase on last year's figures. Between September 2016 and the end of September this year, just over 510,000 homes were sold, with 121,000 finding buyers during 2017's third quarter. The figure is only slightly...
Strong Cambodian economy spells good news for foreign property investors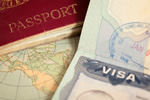 With the Khmer Rouge and genocide now a distant memory and the country one of Southeast Asia's fastest-growing economies, it's time to consider Cambodia's real estate investment potential. Given its small size and troubled history, Cambodia's appeal as an investment hub might not be immediate, but a closer look might change your...
New slant on corporate accommodation for relocating expats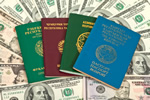 Whether your relocation to Asia is via your present company, because of a new job or you're emigrating to start up a new business, an innovative new slant on accommodation could be just right for you. Singapore-based MetroResidences are a striking new idea in corporate accommodation as well as an easy solution for those looking to...
Survey shows French favourites for retirement and second homes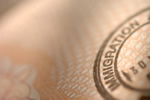 For Britons considering retiring as expats in France but unable to make up their minds as to an exact location, choosing a town beloved by French second-home owners might solve your dilemma. France has always been one of the most popular European mainland destinations for Britishers seeking a second home or a permanent retirement refuge,...
Expats in Spain see private home rental charges soar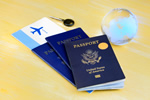 Expats living in Spain are seeing rentals on private homes soar, with government ministers believing the increases are due to continue. Record rents are being charged for properties in the Balearics and Catalonia, with rents in the rest of the popular expat destination due to catch up in the near future. According to a report from the...
Paris property prices hit all time high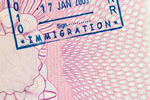 Britons wanting to live in Paris are now caught in a shocking rise in apartment prices, with a record €9.000 per square metre now considered the norm. It's believed that pre-Brexit demand for Paris apartments has played a large part in the dramatic increase, bringing the cost of a Paris pad to its highest ever level. It's not just...
Buy to let investments lose ground to holiday let properties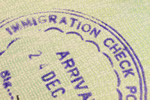 The reason behind the increase in investors looking to purchase European short-term holiday let properties may well be spurred by the need to have a foothold in an EU member state before Brexit kicks in. Whatever the initial reason, short-term lets in popular overseas holiday destinations provide attractive rental yields mostly gained...
Citizenship for sale to the highest bidders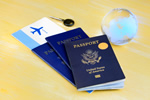 A recent development making it easier for wealthy would-be expats to avoid complicated visa requirements by purchasing a second passport could be described as 'citizenship for sale'. The countries advertising the relatively new service prefer to call it 'citizenship by investment' as it mostly involves significant amounts of ready...