Property Abroad News - Emigrate UK Page 7
This is the category page for all Property Abroad news here on emigrate.co.uk, where you can view all the Property Abroad emigration news.
Expat buy to let investors save thousands by doing their homework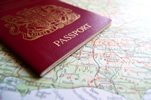 If you're thinking of relying on UK buy-to-lets to part-fund your retirement overseas, being smart on transaction costs can save you several thousand in sterling. According to recent research, exchange rates, loan rates and unnecessary transaction costs during the buy-to-let process are adding up to an average of around £40,000 when a...
Getting to grips with the Spanish wealth tax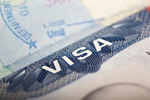 Even for new British arrivals in Spain, death and taxes are the two certainties, but few Britons are aware of the country's wealth tax. Spain's Patrimonio wealth tax often takes newly-arrived expats by surprise, especially if they've come from the UK where such a tax is totally unknown. Dependent on their destination country's...
Expats looking to buy property in Australia hit by 7 per cent surcharge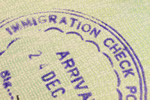 Foreigners looking to buy a home in Western Australia will be charged a seven per cent surcharge starting next January. According to last week's confirmation by the Western Australia Treasury department, the current four per cent surcharge is to be increased to seven per cent, starting on January 1 next year. The increased charge will...
Planning your expat tax liabilities before moving to France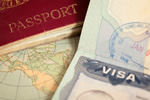 Planning your income tax liabilities is essential for expat peace of mind when moving to France Any talk of income tax anywhere in the world causes mild discomfort at best, but careful planning of tax liabilities is an essential part of all expats' new lives in France. Whether you're dreaming about a complete move or purchasing a...
Brit expat couple blame Danish banks for eight years of hell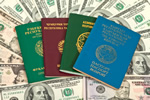 Following a successful lawsuit which saved their home from being seized, a British expat couple in Spain can't forget the years of hell they suffered due to two Danish banks' crooked and callous behaviour. British expats Eric and Mary Mould are disgusted by the callous behaviour of representatives of both Sydbank and Nykredit, both...
Expat petition against new Dutch tax break laws reaches twenty thousand signatures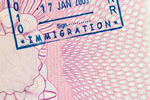 An online petition by angry expat professionals against the retroactive nature of the new Dutch 30 percent tax break law has now gained almost 20,000 signatures. Furious expat professionals in the Netherlands have now started two new Facebook groups and launched a fund-raising campaign aimed at fighting the Dutch government's decision...
Tips on renovating your chosen French property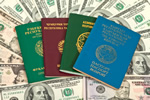 If the temptation of restoring a potentially charming, historic French ruin is too much to resist, here's how to go about it legally. House hunting in France is fraught with pitfalls, with one of the biggest the temptation to buy and renovate a home that's definitely seen better days some time in the last century! It's been done...
British expats warned to avoid cowboy builders in France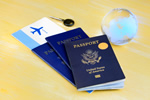 As in the rest of the expat world, newcomers to France as well as established expats needing home improvements are being regularly stitched up by cowboy builders. Few expats, wherever in the world they've settled, manage to avoid at least one confrontation with a dodgy builder, often hailing from their own country of origin. Substandard...
How to plan your relocation to France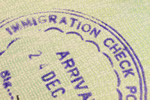 Moving from your country of birth to any overseas location is a stressful experience, no matter how keen you are to get there and get started. Whilst France isn't the other side of the planet, it's still a foreign country with a foreign language, a foreign culture and a totally foreign outlook on life as it's lived. Even the weather...
Netherlands buy to let mortgages make apartments a good expat investment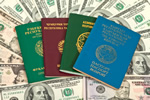 Expats in the Netherlands wanting to enter the buy-to-let market via a mortgage are making a good investment decision. The continuing popularity of the Netherlands as a tourism and expat destination as well as its position as a haven for British companies fleeing Brexit means property investment is a good deal at the present moment. For...