Adelaide Hills attracts expats searching for a slice of country living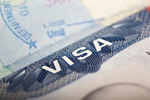 If you're planning to head for Australia, Adelaide is the best choice for lifestyle property.
Australia is a traditional expat hub for British would-be expats following in the footsteps of their forefathers – even although those who came before may have been committed to transportation by the English courts several hundred years ago! For residents of a tiny island such as the UK, the lure of the great open spaces of Australia combined with its comparative modernity and business opportunity has persuaded untold thousands to undertake the journey to the other side of the world.
Nowadays, Australia's reputation as an expatriate hub has been tarnished by the expense of living there in the 21st century, but entrepreneurs and those who've been sensible with their hard-earned cash can still find homes in appealing locations at an affordable price. For those needing to get away from the in-your-face bustle of city life, Adelaide is the perfect choice, with the suburb of Adelaide Hills offering lifestyle homes in a stunning setting. Originally popular with expats from the UK, Adelaide Hills is now getting interest from Australian buyers looking for farming land as well as attractive, well-built homes.
The area's micro climate, pure, reliable water, rich soil and location within easy access of Adelaide's international airport have made it one of the most desirable locations in the region. Buyers are looking for lifestyle homes along with vineyards, orchards and other possibilities for farming, and interest from Australia, Singapore, Canada and even the UK is getting stronger by the month. In Adelaide Hills itself, Stirling is the most sought-after district, with one fifth of its residents arriving as expats from overseas. Other sub-districts popular with incomers include Aldgate, Littlehampton, Meadows and Woodside, wth the latter two named for their surroundings. UK buyers are the most prolific, followed by US citizens, New Zealanders, Singaporean and Indians, all looking to buy into the region's country feel and growing expatriate community.