Portuguese Golden Visa programme now under reconstruction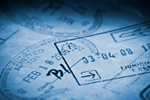 The Portuguese government is re-examining its Golden Visa scheme due to its resulting rental and property price hikes.
For would-be expats who've saved and invested successfully for retirement, the various European Golden Visa programmes have meant secure residency as well as free movement across all EU member states. The unwanted side effects of Portugal's influx of over four billion euros due to its scheme include massive property price inflation in major cities such as Porto and Lisbon reducing any chance of home ownership or affordable rentals for locals.
Positive effects include the rehabilitation of all but abandoned urban districts as well as a diversification of investor origin and bases. A secondary programme known as the Non-Habitual Residence visa has also focused on attracting permanent residents and has reinforced rental price increases in several regions as it doesn't require the purchase of property. Whilst both schemes have increased government revenues and contributed to growth via a widening tax base, the inflationary effect of the Golden Visa and NHR's associated negative effects have persuaded the Portuguese government to revise both programmes.
The main change would appear to be a revision of the NHR's zero tax status, with a 10 per cent tax at a minimum of €7,500 expected to be introduced this year. The new rule won't apply retrospectively, but will affect any applications received to date from the start of this year. Even more surprisingly, a sudden proposal to abolish Golden Visas for the Porto and greater Lisbon areas has been put forward and seems to have gained cross-party support. Wealthy would-be expats who've already applied are being advised to either put their applications on hold or change their preferred area to one elsewhere in the popular expat destination.
Two separate groups of applicants are now being recommended, with the first seeking the least expensive version of the Golden Visa centred on Portugal's northern or inland regions and the second being used simply for investment returns and concentrated in the country's southern region. As with several other European expat favourites, change seems to be the order of the day and has the potential to reduce investors' chance of fiscal stability.