Finding the expat home of your dreams via online digital viewing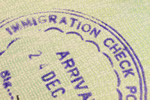 How is the COVID-19 virus affecting Oz real estate agents?
Doom and gloom as regards the world economy seems to now be a real-time condition across the entire world, but some business owners are turning it to their advantage online. The ability to fly anywhere in the world at a moment's notice in order to secure the home of your dreams is now long gone due to the coronavirus pandemic, leaving estate agents with international clients in confusion as to what to do next.
One innovative realtor in Sydney is still taking his clients to view homes for sale in the city's exclusive inner west area, but he's thinking outside the box and doing it all online. Nowadays, open days for homes for sale anywhere in the world are the worst idea or even prohibited due to the social distancing requirement. For would-be expats needing to get settled in relocation, finding a home could become impossible in Australia or anywhere else until the viral invasion slows down and stops.
Across the expat world, business goes on, with those brave enough to innovate still winning against difficult odds. The growing demand for detailed online virtual tours is now being met by realtors in Australia determined not to give up and go home. According to one agent, the world is now preparing to become a contactless society but both the buying public and the agents themselves are adapting fast to the new trend. From Facebook tours to private viewings, detailed video tours are the way forward for anyone looking to emigrate for business reasons or looking for a comfortable expat retirement home.
Everything related to buying a new home can now be done digitally, from the viewing itself through the financial and legal requirements including digital contracts and deposits. Sellers are also catching on to the new way of house-hunting, appreciating the fact that it's faster and there's no need to have strangers tramping around the house at all times of day. It's also safer, as it's well known that villains set themselves up as house-hunters in order to check if there's anything worth stealing!