Is Turkey the answer for expats leaving EU member states?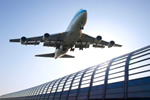 Given that Iran, Iraq and Syria lie along Turkey's southeastern border, is the country a good destination for relocating expat retirees?
The magnificent city of Istanbul, the Roman ruins along Turkey's southern and western coastlines, Pamphylia's sunny, wide beaches and warm seas, the steppes of Anatolia and the mountainous backdrop of Lycia are all reasons that Turkey should be at the top of any potential expat retiree's wish list – but, is this fascinating mix of East and West a safe destination for expat retirees, especially as Islam is its major faith?
The first thing to remember when you're researching the country as a possible retirement hub is that it has no official religion even although Islam is the choice of a majority of the population, most of whom interpret its tenets as it pleases them. Various forms of Christianity including the orthodox beliefs and Catholicism, plus Judaism and several other sects are scattered around this basically secular state, and there's nothing which resembles the Gulf States as regards harsh rules.
Prior to the Arab Spring, Turkey was a favourite with British tourists as well as retirees seeking great weather and a friendly, affordable environment with already established expat communities. One Mediterranean hub was and still is Mugla region's small town of Fethiye, set along a stunning coastline with year-round sunshine and close to all the area's major attractions. Glorious sea views compete for attention with ancient architecture and several charming offshore islands, making the area a favourite second home or retirement hub.
Peaceful Sovalye Island has no cars and no roads, with its shady walkways containing a wide selection of bird life and other natural wonders. Its rocky shore and coves are magic for snorkellers, and the ancient ruins on the sea bed pay homage to the region's long history. Properties on the island aren't cheap, but are luxurious and set in unrivalled peace and quiet.
For affordable property, the mainland offers the party-central Hisaronu resort town for the younger set and the quieter Fethiye district of Ovacik for those who enjoy mountain views overlooking the sea. If you're looking to live the local life, Uzumlu village may suit as its traditional ambience is genuine and charming as well as affordable as regards property prices. Lastly, for Brits nostalgic for their EU passports, Turkey is likely to become a member state sooner rather than later.