Expats looking to move to Cambodia now viewing homes online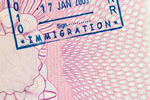 Expats seeking to move to Cambodia are now seeking rentals and homes for sale online.
As the coronavirus pandemic closes countries worldwide, would-be expats looking for overseas properties are moving their searches online. Finding a home on the other side of the planet during a global pandemic would have been impossible a decade or more ago, but nowadays it's just a matter of switching to a search engine rather than taking time off to book a flight to an unknown destination.
Real estate agents in many countries worldwide have switched their efforts from the traditional sales techniques to online, posting tempting pictures of desirable residences, with Cambodia now joining the ranks of agents serving those desperate to find the home of their dreams without travelling. The Southeast Asian country has recently been growing in popularity with expatriates keen to move from Thailand due to its unstable visa requirements and rising cost of living.
Cambodian real estate agents are now queuing to get online and take advantage of a huge boost in enquiries. It's not just overseas buyers who're turning to online viewing as a means to decide on a home, as the expat community in Cambodia is now searching for quieter locations with fewer Chinese residents. In addition, interest from Korea, Singapore and even China itself has peaked as the three countries begin their recovery from the coronavirus invasion. Local agents are saying the present response from both international and local expat purchasers and renters is similar to that following the SARs outbreak.