Property Abroad News - Emigrate UK Page 5
This is the category page for all Property Abroad news here on emigrate.co.uk, where you can view all the Property Abroad emigration news.
Expats heading for the Netherlands may be out in the cold this winter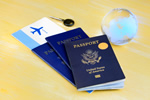 Expat entrepreneurs thinking of heading to the Netherlands should note that the country's housing shortage has forced costs through the roof. The Dutch government is now under pressure to take measures to solve the country's acute housing shortage as property prices continue to soar. Right now, house prices all over the Netherlands...
Will Brexit wreck the Spanish property market's expat buyer sector?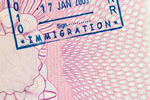 Will a full Brexit mean Spain is less of an option for Britons buying permanent homes? Spain will always be a favourite destination for British retirees and small business entrepreneurs, but how will Brexit affect its popularity over the next five years? Spanish regions such as the Costa Blanca are packed with Brits living a laid-back,...
Tips on Singapore's living costs for new expat professionals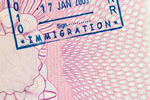 Given that Singapore always seems to feature high in the many cost of living surveys, is your reassignment paying enough? Singapore's reputation as an extremely expensive destination for expat professionals is well deserved, but it has to be said the city-state as a destination is hard to beat for its uniqueness and diversity. It's...
Baniyas district now a favourite with expats in Abu Dhabi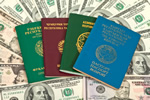 If you're about to relocate to Abu Dhabi and are looking for a home in an affordable, peaceful neighbourhood, Baniyas is a good choice. Although postings to the Gulf States are considered by many expats as the path to riches and an upscale lifestyle, those who're not quite as fortunate as regards mega-salaries can still live in...
Abandoned villages for sale now trending for expat adventurers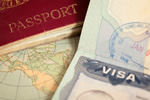 Which is the best European country in which to buy an entire abandoned village to renovate? Whichever European country came up first with the unique idea to sell off entire, abandoned villages as well as individual properties for total renovation, it started a trend now spreading all over Europe's rural regions. Rural depopulation had...
Chapala and its charms could be the answer for Brit retirees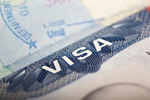 British expats could well consider Mexico as the perfect retirement destination. Perennially popular with expat retirees from the USA due to its short flight times back to the home country, Mexico also has a lot to offer for expats from Europe and especially the UK. Low on stress and costs and high on community, activities and great...
British expat couple in Spain win case against Rothschilds Bank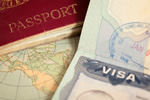 A British retiree couple in Spain have won their case against a major international bank, meaning they can keep their dream home in Benalmadena. In a familiar-sounding scam, British pensioners Marion and Barry Joyce were about to lose the life savings they'd invested in their Costa del Sol dream home as well as the house itself. The...
Expats seeking safe retirement havens should consider Belize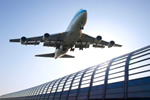 If you're desperately searching for the perfect retirement destination outside the European Union member states, Belize might be the solution. Finding the most suitable destination for your retirement just got harder for British would-be expats as, by the end of this year, all the doors leading to European havens may have slammed shut!...
Expats with property in Australia urged to buy bushfire insurance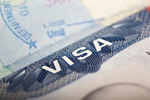 Newly-arrived expat house owners in Oz should take care to insure against bush fires. Given the recent devastating bush fires in Australia and the risks of similar conflagrations in other major expat destinations such as California, would-be expats looking for property should check the availability of suitable insurance. As huge areas in...
Expat exodus from the UK to Spain is well under way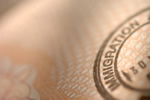 British would-be expats are changing their plans to ensure they'll be settled in Spain by the end of December this year. Whether or not Brexit will be a disaster for the UK, the expat exodus to Spain has started and is likely to continue for the rest of 2020. Predictions that, should Brexit happen, the majority of UK expats in Europe...