Property Abroad News - Emigrate UK Page 6
This is the category page for all Property Abroad news here on emigrate.co.uk, where you can view all the Property Abroad emigration news.
Dutch mortgages for expat professionals see changes in 2019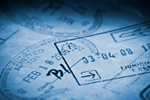 If you're considering taking on a long-term job in the Netherlands and buying a property, much has changed in the mortgage market compared to 2018. Mortgage interest rates have been historically low for some years, with 10-year fixed rate loads charged at 1.7 per cent. Although it's almost impossible to make projections, the general...
Netherlands bracing for even more expats as 250 UK companies mull relocation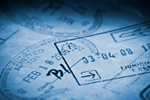 Brexit in any form is proving to be a disaster in the making for both small and large businesses in the UK, with more and more planning to leave in the very near future. At the present time, the Dutch government is in talks with several hundred British companies regarding the possibility of relocating across the English Channel to a more...
British expats in France grieving over loss of freedom of movement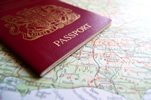 Has Brexit redefined the stereotypical view of Brit expats in France? According to the popular view supported by many media outlets and online websites, British expats in France come in three flavours – retirees living in idyllic French villages , small business owners working in the hospitality sector and Eastenders living it up in...
Tips for expats buying a property in Greece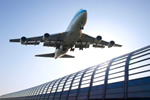 Expat property purchase in Greece is complicated, but can be done with a little professional help. If you've finally given up on the UK and are moving to Greece, buying a home in your chosen location isn't exactly straightforward, but can be done. EU nationals can freely purchase real estate on the mainland and in the islands, but...
Expat life in France can become a personal nightmare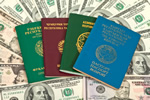 The majority of expats who choose France as their overseas home are happy to have done so, but what makes a dream turn into a nightmare? Survey after annual survey praises France as an expat destination, especially for Britons, with many having lived there for several decades. Most say their quality of life has improved considerably,...
UAE longer term visas boost property market confidence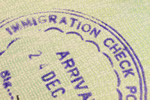 The UAE's recently introduced retirement visa and 10-year visa have had a direct, positive effect on confidence in the Dubai real estate market. As a result of the two new visas, Dubai's property market is already seeing an increase in enquiries from first-time purchasers, even although many would-be home-owners are struggling to...
Irish Republic wins on expat buy to let yields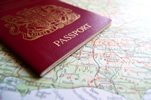 If you're looking to fund your expat retirement by investing in a buy-to-let property, Ireland is your best bet for returns. During one of those 'not a lot of people know that' moments, Ireland scooped a property double as the top buy-to-let hotspot in the whole of Europe, with its capital, Dublin, ranking as number one for yields at...
Is this the answer for UK expats fleeing the EU?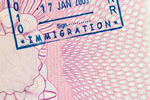 In the past, Central America's expat retiree population has been mostly American, but UK expats looking for an alternative to returning to Brexit Britain are now taking an interest. In general, real estate prices in the region are affordable and the lifestyle is laid back and enjoyable, with property investment fairly straightforward....
Renting a property overseas as a newly-arrived expat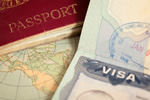 If you're determined to move overseas, there's one aspect which needs to be first on your list of priorities. Expats, renting a property, rental charges, rental scams, rental agencies, online research, local expat forums, Airbnb, study overseas, work abroad, Renting a suitable property in your chosen overseas destination can by tricky...
Asian cities including Beijing becoming unaffordable for expats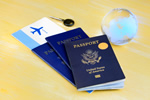 Due to short supply and rising demand, rentals in China's major cities are heading for the skies. Increases in apartment rental charges in major Chinese cities including Beijing, Shanghai, Shenzhen and Guangzhou are happening month by month, causing concern in China's expat communities. The rise in demand by college graduates is being...