Property Abroad News - Emigrate UK Page 6
This is the category page for all Property Abroad news here on emigrate.co.uk, where you can view all the Property Abroad emigration news.
Older areas in Dubai attract expats looking for community living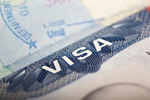 If you're heading to your dream job in Dubai and will be looking to rent accommodation, the glitzy city's smaller, older neighbourhoods are sure to please. Located centrally, Dubai's older neighbourhoods are densely populated and more expensive as regards rental costs, but their unique charm gives a huge, pleasing contrast with the...
UAE expat cost of living falls as compared with last year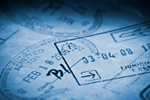 For expat professionals heading to the UAE, it's good news as prices of necessities have fallen since a year ago. Although the Gulf States in general are favourites for high salaries, boosts to careers and a unique if somewhat insecure lifestyle, they've also been known as some of the most expensive cities anywhere in the world....
Expat investors offered Spanish ghost villages for free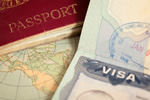 If you've been tempted to buy a ruined Italian village house for €5 and renovate it, the latest Spanish offering may be even better value for money! Spain has gone one better in the drive to re-establish its deserted villages by offering entire, abandoned medieval hamlets either for free or at incredibly cheap prices. The reasons for...
Buying a French ruin and making it home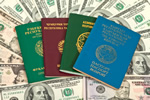 If you're planning to relocate to France in a hurry, you've two choices – buy a new property or live in a camper van until you've renovated your very own dream villa. Falling in love with a French ruin is commonplace amongst British would-be expat retirees who've had DIY experience in the home country. However, finding a...
New Brit expats in Spain urged to watch out for illegal housing developments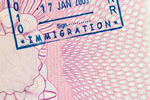 Finally, newly arrived expats in Spain will be able to have confidence their recently-built homes comply with all necessary legalities. The scandal of illegal homes in Spain has been going on for years, blighting the lives of those expats who were duped into purchasing homes without the legal licenses and deeds enabling the new owners to...
Rentals in all major European cities now less affordable for expat incomers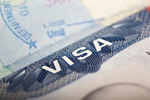 Rental charges for expat accommodation are increasing all across Europe. According to a popular accommodation website dealing in expat rentals across major European cities, monthly charges are continuing to increase. It's no surprise that London offers the most expensive rents across the board, whether for apartments, studio flats or...
Renovating a historic home in Italy attracts expat tax breaks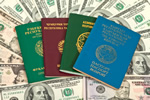 If you're taking on a job in Italy, paying tax and would love to get a quaint weekend or holiday home in the hills at a bargain price, this is for you. There's been a lot online recently about properties in Italy needing total renovation and being sold for practically nothing as a result, but they rarely suit the needs of expats...
Finding your expat home from home in the Netherlands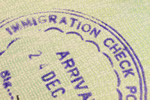 If you're planning to relocate to the Netherlands in the long term, finding affordable accommodation can be tricky. If your move to the Netherlands is a result of reassignment by your present employer, it's possible their local office can help find suitable, affordable accommodation and also request your personal ID number from the...
House hunting expats with DIY experience could bag a treasure in Italy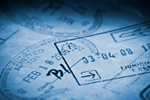 If serious DIY was your hobby back in the home country, renovating an inexpensive property in your chosen expat destination should be a breeze! For would-be expats whose hobby has always been do-it-yourself, the experience you've gained could mean the difference between paying top-dollar for a new home overseas or buying a bargain...
Buying a Luxembourg property makes sense for expat professionals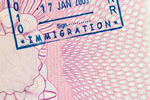 The Grand Duchy of Luxembourg is good news for expat professionals seeking career advancement, but its housing market can cause a few headaches as regards buying a home. In this small, select corner of Europe, the first realisation for expats keen to buy a home is that demand is far greater than supply, meaning house prices are high and...