Expat choices between Hong Kong, Singapore and Edinburgh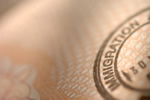 If you're still planning to take a chance on Asia after securing a top job, Hong Kong is still the place for upscale living.
High-income expatriates with Hong Kong jobs to die for are the reason why the exclusive island is still the world's most expensive location for property. For the third year running, the city topped the latest survey, with the result based on the rental charge for a mid-range, unfurnished three-bedroomed apartment in an executive-level district.
However, next-year's survey may well show contrasting results, as rents are expected to fall dramatically due to top expat professionals leaving for safer locations. Last year's protests and the effect of the coronavirus on the upscale expat community's perceptions as regards health and personal security are expected to reduce the community's numbers by a strong percentage, thus forcing landlords to cut their rental charges or be left with empty properties.
Meanwhile in Singapore, expatriate rentals are now on the increase after some five years of falling, with the change being put down to Hong Kong's former expat population catching on to Singapore's relative stability in a world seen as becoming less secure by the month. Even so, with the virus still ravaging the majority of world countries and overseas relocation made almost impossible by the dozens of lockdowns, getting from Hong Kong to Singapore might well be almost impossible.
For British expat professionals, one way to avoid getting stranded overseas is to search for a new, highly-paid job in Scotland's capital city Edinburgh. Once considered an also-ran as regards exclusive property, the city is now the 43rd most expensive in Europe, competing successfully with formerly pricey Aberdeen due to gas and oil jobs becoming rarer as the industry slowed down. Edinburgh's liveability is the main attraction, causing rents for upscale apartments to rise and worsening an already noticeable lack of prime longer-term residential property.