Property Abroad News - Emigrate UK Page 3
This is the category page for all Property Abroad news here on emigrate.co.uk, where you can view all the Property Abroad emigration news.
Predictions for Prague's expat real estate market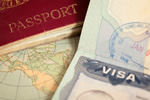 It's as yet uncertain as to the effect of the worldwide coronavirus pandemic will have on property prices and rental charges, but Prague's version is expected to slow down as regards both sales and rentals. Over the past decade, the Czech Republic and its capital Prague have been a popular destination for expat professionals as well as...
Expats in Sydney get rent reductions on prime location apartments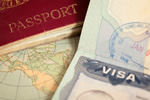 For would-be expats heading to Australia, now's the time to rent one of Sydney's sought-after beachfront homes. Sydney's exclusive beachfront apartments are a dream come true for those wealthy enough to afford them, or at least they were until the coronavirus pandemic saw a mass exodus of moneyed tenants rushing to get out of the...
Virtual home viewing tours now all the rage for relocating expats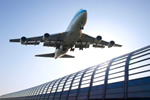 Virtual viewing for expats looking to move house is now the latest way to circumvent the pandemic's effect on everyday life. With the door now closed on open-house viewings, virtual home tours are filling the gap for both potential buyers as well as real estate agencies' businesses. Given that Prague is now a favourite location for...
Brits getting out of London are heading for New Zealand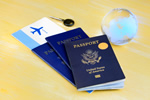 If you're desperate to get out of London in the general direction of New Zealand, now's the time to bag a post-lockdown property in these stunning islands. As New Zealand reduces its stringent covid-19 restrictions on viewing property, real estate agents are already listing two viewings per day for a wide choice of available property....
British expats in Spain looking to Portugal for their next move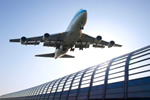 Pre–Brexit Brit expat exodus from Spain sees Portuguese property prices soar. As the coronavirus pandemic causes fears that life in the Costas won't ever be the same again, concerns about Brexit are adding to the numbers of British expats in Spain deciding on Portugal as their preferred home from home. The numbers of those preparing...
Expats heading for Oz take advantage of slashed rents and rent-free periods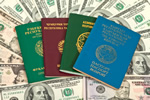 If you're considering giving Australia a try as your expatriation haven, now's the time. Many would-be expats see Australia as the perfect destination for a new job, a start-up business or a comfortable retirement, even although the country as a whole and its cities in particular are known to be very expensive as regards day-to-day...
Expat house hunters in Italy could well bag bargains after the pandemic ends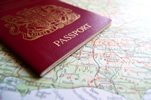 If Italy is your favourite for a new life as an expat, house price reductions could save you money. If there's one thing that's certain about the worldwide effects of the coronavirus pandemic, it's that house prices will fall as economies struggle to recover. Although the majority of Italian properties aren't exactly expensive to...
Jobless expats in Kuwait urged to hang on as landlords get ugly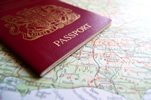 Expats in Kuwaiti rental accommodation are getting scared of eviction by their greedy landlords. One of the major concerns for expats who've lost their jobs in Kuwait as a result of the coronavirus pandemic is losing their tenancies after being unable to pay the rent. Following a good number of sympathetic real estate campaigns urging...
How will the pandemic affect expat properties in Spain?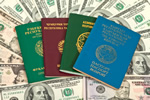 Expat homeowners in Spain are confused as to the pandemic's effect on the property market. Over an incredibly short period of time, dozens of countries across the world are now in lockdown, flights have been suspended and an enemy is attacking and killing innocent citizens as well as expats. No, it's not WW3, it's covid-19 which is...
Expats offered cash towards rentals or home purchases in Italian town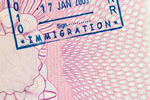 When the spread of the virus finally diminishes, it's expected many expat professionals may well be out of a job and looking for a refuge from the expected financial chaos. Governments as well as expat professionals may well be starting to realise the world won't be quite the same after the coronavirus has run its course and caused...