Europe News News - Emigrate UK Page 3
This is the category page for all Europe News news here on emigrate.co.uk, where you can view all the Europe News emigration news.
What now for career-oriented expats in the Czech Republic?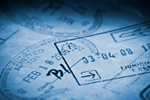 With the coronavirus pandemic continuing to wreck expats' career plans, which sectors in the Czech Republic are still hiring? Over the past few years, the Czech Republic has become a popular destination for expat professionals looking to spice up their careers. The sudden spread of the coronavirus may have stifled opportunities, but...
Spanish nightclub owners gutted at Phase Three regulations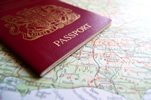 British expats in Spain's Balearic Islands are gutted at Spain's new measures preventing the spread of the virus in nightclubs. Ibiza and Mallorca have been and are still favourites with British expats as well as tourists looking for a good time in the island's nightclubs, and have been gearing up to reopen for some weeks. Sadly, a...
Low Prague job security encourages expats to diversify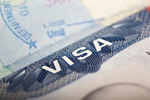 The best way to avoid the effect of the coronavirus on your career is to know which countries are hiring your speciality and which companies are likely to ride out the crisis. For some time now, the Czech Republic has been gaining expat favour as a destination to take seriously as regards career advancement. Obviously, some sectors have...
Finding the right expat home in Prague is now far easier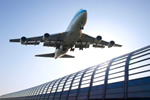 If you're heading for Prague to take on a new job, finding accommodation just got easier. One of the trickier aspects of moving overseas to take on a new job is finding suitable accommodation at the right price in your new location. The majority of real estate agents don't speak your language and you're totally out of your depth as...
Expats in Czech Republic now happy to continue working at home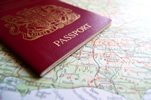 One of the most controversial aspects of the fight against the pandemic is the contrast between the office and working at home. Whilst the original lockdowns which forced millions including the country's expat community to work from home were brought in, few saw them as a preferential option, possibly mostly due to not being used to...
Brit expats overseas caught in coronavirus and Brexit turmoil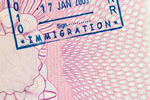 For British expats in Spain and all Brits who were planning to relocate by the end of this year, the UK government's shambolic reaction to Brexit and the pandemic are causes for anger at the very least. If you're a would-be British expat or already overseas, it seems planning for a new life is now impossible, at least for the...
Brit expats in EU warned their rights are still at risk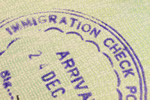 If you've only just settled in an EU member state or are planning to do so, the ongoing Brexit negotiations are important for your rights. One predictable reaction to the Brexit referendum decision for many British citizens was to book the next flight out or, at least, start to make plans to emigrate before it's too late. Now that the...
How to get the best expat rental deal in overpriced Prague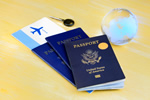 New expat arrivals in Prague may get better deals on rental apartments by using these tips. Real estate agents in the popular city are advising new expatriate arrivals to negotiate rental discounts at this time of virus threat and projected economic downturn. Prague is infamous in expat circles for its sky-high rental charges, with most...
Mismanaged pandemic kills expat appetites for London luxury property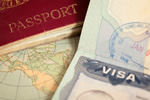 Germany is now taking over as a safe haven for expats and foreigners investing in property. For many years, wealthy British expats as well as investors from China and the Gulf States have kept London's luxury property market on a rolling boil, but Germany is now taking over as the West's prime real estate market. The British capital...
Retiring to Spain in spite of Brexit and the coronavirus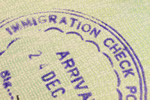 If you're still planning your retirement in Spain once the coronavirus pandemic is under control, you're choosing one of the most popular locations for expats from all over the world. It's well known that British expatriates form a huge group in the country, mostly preferring the regions along the Mediterranean coastline. It may...