Europe News News - Emigrate UK Page 2
This is the category page for all Europe News news here on emigrate.co.uk, where you can view all the Europe News emigration news.
Debenhams Cyprus closure rated as the end of an expat era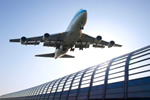 British expats needing a taste of home could be disappointed once the Nicosia Debenhams closes its doors. For many British expats, a taste of home is almost essential for their health and well-being and is taken into account when deciding on a suitable country for work or retirement. Over the years, businesses in many UK expat hubs have...
Virus spread making expats think twice about destinations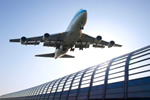 For those planning to leave the home country for a stress-free retirement, is the coronavirus epidemic a wake-up call? One key aspect of retiring or working overseas is the new country's level of healthcare expertise combined with its cost, as coping with a medical emergency is one of the scariest aspects of relocation. Obviously,...
Pros and cons of buying your very own French castle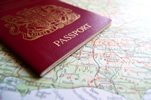 If you're dreaming about buying a dilapidated castle in France, checking what you're letting yourself in for is advised! Brick for brick, castles in France cost less than a three-bedroomed house in, say, Luxembourg, and are far more charming and historic. Leaving aside little details such as the cost of central heating, it's quite...
ICT job seekers should head for the Czech Republic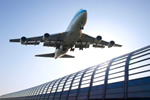 Expat specialists looking for jobs in the information and communication technology sector should head for the Czech Republic. Top ICT companies in the Czech Republic are in difficulties as regards finding enough expat tech specialists to fill vacant ICT jobs. Some 80 per cent of companies looking for applicants with expertise and...
Brits heading to Spain urged to go with the post-Brexit flow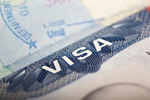 If you're halfway through your plan to emigrate to Spain before the end of this year, it's time to face up to changes. Many expats in Spain as well as even more attempting to get out of the UK before the end of this year may not realise the present situation is the calm before the storm. Change is now coming and needs to be faced up...
Czech city opens centre aimed at supporting new expat arrivals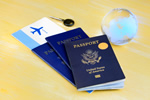 One of the toughest challenges for newly-arrived expats in a strange land is integration into the local culture. The first few months of expat life in any new destination can be stressful at best and distressing at worst, especially if the basics of the new language are difficult to master. In addition, wherever expatriates hang their...
Expats heading for the Netherlands may be out in the cold this winter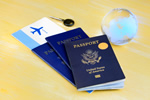 Expat entrepreneurs thinking of heading to the Netherlands should note that the country's housing shortage has forced costs through the roof. The Dutch government is now under pressure to take measures to solve the country's acute housing shortage as property prices continue to soar. Right now, house prices all over the Netherlands...
Will Brexit wreck the Spanish property market's expat buyer sector?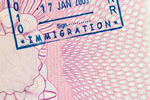 Will a full Brexit mean Spain is less of an option for Britons buying permanent homes? Spain will always be a favourite destination for British retirees and small business entrepreneurs, but how will Brexit affect its popularity over the next five years? Spanish regions such as the Costa Blanca are packed with Brits living a laid-back,...
Expat IFA businesses in the Caymans in for a shock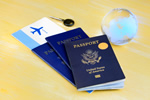 The Cayman Islands are now heading for an EU blacklist after a failure to stem tax abuse. Both the British Virgin Islands and the Caymans were grey-listed last year due to companies claiming tax advantages although they had little or no economic presence on the islands. As a result of failures to address the situation, the EU has now...
Isle of Man extends its expat relocation initiative for another year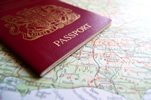 If a career on the Isle of Man seems an attractive proposition, the 2019 relocation incentive has been extended for another year. The programme, known as the National Insurance Holiday Scheme, was originally set up to support employers' recruitment efforts as well as to increase the population on the island and will now run until the...