Brit expats in EU warned their rights are still at risk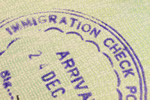 If you've only just settled in an EU member state or are planning to do so, the ongoing Brexit negotiations are important for your rights.
One predictable reaction to the Brexit referendum decision for many British citizens was to book the next flight out or, at least, start to make plans to emigrate before it's too late. Now that the coronavirus pandemic has thrown at least one spanner in the works, is it still worth taking a chance on your future as an expat? Whichever EU member state is your favourite for expatriation, your rights in your country of choice need to be protected, especially if economic doom and gloom really is the result of the pandemic.
At the present time, it's becoming clear that Brits already in Europe haven't been given enough time to ensure they're properly registered and secure in their new homes. All across the continent, little guidance was provided and the procedures were complex and hard to follow. At this point in time, the UK is stating the EU is in danger of breaking its own laws as well as the terms of the original Brexit agreement being debated right now.
According to cabinet minister Michael Gove, a major imbalance now exists between the approaches by the UK and EU, as citizens' rights seem now not to be a priority in ongoing discussions. Negotiations at present seem to be centred on security and the economy, with the EU reportedly unhappy with the lack of progress. The clock, they say, is ticking, and the UK is regarding the EU's position as unreasonable as regards a future trade agreement. It's reported that politicians on both sides of the English Channel are calling for an extension of the remaining negotiation time, giving the concentration on the pandemic as the reason.
Although the withdrawal agreement is said to protect all British expats' rights, the diverse EU member states all have their own rules, some of which are bad news for Brits in Europe. According to Gove, despite the UK's 27-month time span for permanent residency applications from EU citizens in Britain, a number of EU member states are only allowing residents from overseas a paltry six months to confirm their rights.
Gove added UK nationals aren't being kept in the loop, with many residency application processes complex as regards paperwork as well as needing face-to-face meetings now disallowed due to the pandemic. Vulnerable UK nationals aren't getting the help they need, he added, citing instances where exchanging driving licenses or buying property were being made unnecessarily complicated. The withdrawal agreement as a whole, he said, contains obligations on the part of the EU as well as those referring to the UK.