Mismanaged pandemic kills expat appetites for London luxury property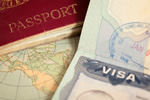 Germany is now taking over as a safe haven for expats and foreigners investing in property.
For many years, wealthy British expats as well as investors from China and the Gulf States have kept London's luxury property market on a rolling boil, but Germany is now taking over as the West's prime real estate market. The British capital is being seen as the epicentre of the UK's coronavirus infections and now represents the worst and most badly handled outbreak in the whole of Europe.
Many British expats in top jobs overseas bought prime London real estate as homes for their offsprings' studies at London's fashionable international schools and universities. Foreign buyers bought for their own use and others bought simply for investment, forcing London property prices to reach an all-time high. As a result of the pandemic, none of these reasons apply and the millions once flowing into the city are now tipped to redirect to other exclusive destinations worldwide.
Asian buyers are the most likely to be spooked by the entire situation including the inexorable approach of Brexit, moving their money and their offspring to safer locations. London's property market will lose some 16 per cent of potential sales as a result, with online media and chat rooms already picking up on Germany as the next big thing for both study and property investment possibilities.
As Asian buyers begin reversing the trend, Londoners are also voting with their feet, with 250,000 leaving the capital in March alone. Thousands of Italians were repatriated via emergency flights and Polish airline LOT transported 6,000 Poles back to the home country. Landlords are left staring at empty properties and broken contracts as the expat exodus puts practicality before legality.
Even Russians are finding somewhere else to hang their hats as the pandemic refuses to leave. According to Russians in the know, the next property boom in the UK's capital city will be based on what the trade refers to as 'distressed assets'.