Spanish nightclub owners gutted at Phase Three regulations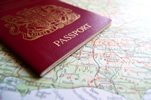 British expats in Spain's Balearic Islands are gutted at Spain's new measures preventing the spread of the virus in nightclubs.
Ibiza and Mallorca have been and are still favourites with British expats as well as tourists looking for a good time in the island's nightclubs, and have been gearing up to reopen for some weeks. Sadly, a shock-horror announcement by the government has put paid to club owners' optimistic ranking up of safety measures allowing them to reopen. Now, it seems their hope for a 'new normality' has been shunted by the disastrous new rules.
Spain is now in Phase Three of its de-escalation strategy, with expats and locals alike looking forward to dancing the night away as they did before the pandemic struck. Nightclub owners are devastated, as the clubbing scene brings in millions of euros every year. The new restrictions include the mandatory wearing of masks along with markers on the dance floors in order to make sure revellers adhere to the social distancing rules. Exact guidelines are to be published within days, but nightclub owners are now claiming the rules are non-viable for businesses in this sector.
The president of the Balearic Leisure Association is in open disagreement with all the proposed measures, saying most if not all are unpractical including one which dictates dancers must stay in one spot as marked on the floor. Given that the majority of visitors and a good number of expat residents choose the Balearics for its fun nightlife and relaxed entertainment, professionals in the sector are appalled at the lack of understanding of their problems with the new rules.
Both islands are hubs for nightlife and late-night drinking and dancing, and many expat businesses have invested heavily in providing exactly what their clients want. In Spain, as in many other countries heavily dependent on tourism for their GDPs, the government seems not to realise that visitors simply won't arrive should the attractions be watered down in this manner, leaving entertainment venues no option but to close down permanently.