Europe News News - Emigrate UK Page 9
This is the category page for all Europe News news here on emigrate.co.uk, where you can view all the Europe News emigration news.
UK MPs join fight for expat losers in PremierFX scam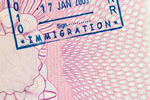 One of the first risks encountered by newly-arrived expats is that of being scammed out of their savings by dodgy financial advisors working illegally in popular retirement destinations. It's a sad fact of emigration to a new land overseas that many new arrivals are befriended by seemingly friendly expatriates looking to defraud them...
Expat dog owners need to know Spanish laws prior to arrival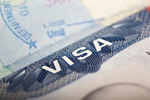 Would-be expats who wouldn't think of leaving their furry friend behind need to check on Spain's dog ownership laws. If you're planning to emigrate to Spain no matter what happens with Brexit and can't bear to leave your beloved dog behind, you'll need to check out the country's dog ownership laws. Once Brexit is a reality,...
Sweden announces no-deal rights for British expats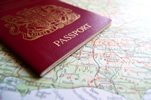 For would-be expats heading to or just arrived in Sweden, the Brexit effect may have negative effects on both lifestyles and careers. Should the UK crash out of the EU in just over two weeks' time, Britons already living and working in Sweden will need to get their passports stamped in order to travel within the EU for one year. The...
Helpful hints for USA expats moving to the Netherlands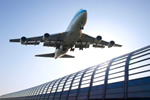 For British expatriates, integrating into an unfamiliar society in Europe can be tricky, but for expats from the USA it's possibly even harder as Europe's cultural norms don't quite mesh with those in the USA. A good example is a USA expat relocating to Canada, where he'll find things aren't that different than in his home...
Expat influx causing massive housing shortages in the Netherlands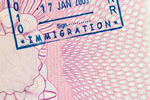 Eindhoven's attraction for expat entrepreneurs, startups and students has caused its local government to initiate a five-year residential unit construction plan. The plan is a joint effort between central government, its provincial arm and the urban area's regional municipalities and will involve the building of some 27,000 homes. The...
UK Golden Visa toughened and two expat startup visas introduced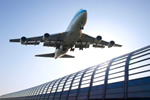 UK Golden Visas are now being toughened up in order to stop 'dirty money' purchases. For ultra-wealthy expatriates needing the convenience of a second passport, visa-free access to a number of countries and permanent residency, Golden Visas have been the easy way out, but the net is now tightening. Recent reports of money laundering...
Spain tops list of world?s healthiest expat destinations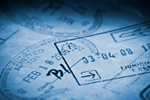 Out of 169 world countries, the British expat hub of Spain has topped the lists as the best country for expat health and wellbeing. Spain roared past last years' winner, Italy, rising a full six places and leading the study for th first time. The survey, conducted by Bloomberg, judged each country on its life expectancy whilst deleting...
Affordable European cities great for expat tech and business start ups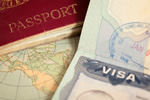 As the Brexit spectre shuffles closer with no solid information as to which version will happen, resident Brits desperate to leave the home country as well as UK expats in EU member states are all searching for a home from home. Those working for major multinationals which have already put in place their transfers to Europe at least know...
Prague now tops for expat workers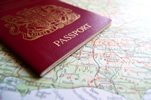 Expats at all levels now make up over a quarter of Prague's entire workforce. A recent report states that, out of the city's approximately 700,000 workforce, 200,000 are expatriates and make up around 15 per cent of the Czech capital's entire population of 1.3 million. The report, released by the city's Institute of Planning and...
Working expat women give opinions about favourite destinations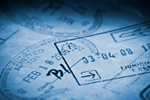 Retiring overseas for a life in the sun is only one aspect of becoming an expat, but where are the best locations for working women as regards successful careers? Far too many surveys of the best destinations for a successful career are aimed at male expats, with their female equivalents left wondering if they actually exist in the...