Europe News News - Emigrate UK Page 9
This is the category page for all Europe News news here on emigrate.co.uk, where you can view all the Europe News emigration news.
Expat professionals lose fight against Dutch tax break law change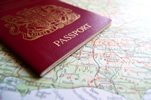 To the dismay of expat professionals in the Netherlands as well as those thinking of working there, the hated 30-per cent ruling legislation has passed into law. In spite of brave attempts by the campaign group United Expats of the Netherlands, The extremely popular tax break which attracted huge numbers of highly-skilled professionals to...
Netherlands bracing for even more expats as 250 UK companies mull relocation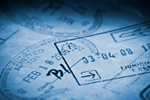 Brexit in any form is proving to be a disaster in the making for both small and large businesses in the UK, with more and more planning to leave in the very near future. At the present time, the Dutch government is in talks with several hundred British companies regarding the possibility of relocating across the English Channel to a more...
Survey shows positive results for Malta as an expat professional destination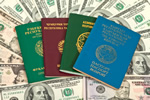 Expats looking for a new career opportunity plus an island lifestyle with great weather, a fascinating history, culture and friendly locals should head for Malta. Whether you're looking to find the overseas job of your dreams, a chance to start your own business or the perfect retirement destination, the sun and sea island of Malta is...
Droves of returning Brit expats may be barred from NHS services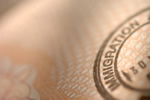 British expats repatriating to the UK are likely to be refused access to the NHS until they've lived in the home country for a full six months. For elderly Brit expats with potentially life-threatening conditions or those who are on cancer or heart medications, the delay could prove fatal. According to Jean McHale, a professor of...
Newbie expats in Leiden given soft landing by local Expat Centre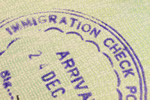 Leiden's international expat community is being supported by the innovative Leiden Expat Centre. The Leiden Expat Centre project is a public/private partnership funded by local industry including the city's Science Park and University as well as by the local authority in order to give newly arrived expat professionals a soft landing...
British expats in France grieving over loss of freedom of movement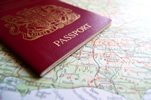 Has Brexit redefined the stereotypical view of Brit expats in France? According to the popular view supported by many media outlets and online websites, British expats in France come in three flavours – retirees living in idyllic French villages , small business owners working in the hospitality sector and Eastenders living it up in...
Non-vaccinated expat children banned from Czech Republic kindergartens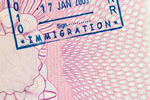 The Czech Republic bans non-vaccinated kids from kindergarten and pre-school groups. If you're relocating to the Czech Republic along with your young family, you should note that non-vaccinated children are classed as outcasts due to a rise in preventable diseases including measles. Years of controversy about the incidence of serious...
Taking your much-loved family pet to or from the EU post-Brexit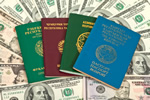 Brexit mean no more EU Pet Passports. Whether you're chancing your luck and going ahead with plans to leave the UK for Europe or reluctantly leaving your retirement hub for the UK, taking the family pet along is about to become far more complicated. One of the worst effects of Brexit for expats whose pets are their best friends is the...
Malta loses its shine in latest expat survey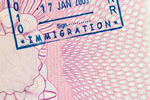 Malta's shock survey result shows a shift in sentiment about the formerly popular expat destination. In the past, the island of Malta has been highly rated as a destination for expats looking to work or retire either in its historical capital or in the charm of its rural regions. Sadly, the honeymoon seems over, as the recent Expat...
Expats in EU warned to exchange UK driving licences before Brexit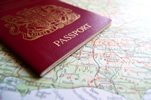 The British Foreign Office is urging UK expats in Europe to exchange their UK driving licenses in preparation for a no-deal Brexit. Although the warning comes possibly too late as regards some EU member states' bureaucratic procedures, it's an unpleasant fact that a no-deal Brexit on 29 March will render all British drivers' licenses...