Europe News News - Emigrate UK Page 9
This is the category page for all Europe News news here on emigrate.co.uk, where you can view all the Europe News emigration news.
Italy offers expat tax relief of up to 90 per cent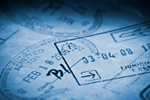 Italy is offering as much as 90 per cent tax relief in order to encourage expat professionals to relocate. Italy's special tax regime for incoming expat professionals has now been given a welcome makeover including increasing tax exemptions from 50 per cent to either 70 per cent or as much as 90 per cent for the first five years. In...
Portugal still a favourite with British expat retirees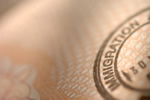 For elderly Brits, retirement nowadays is a far cry from a bungalow in Brighton, as the entire world truly is their oyster. One all-time favourite is still high on the list for British retirees looking to enjoy their retirement day by day is Portugal. Many would-be expat retirees start by buying a holiday home in the Algarve, getting used...
US banks outlaw employee post-Brexit commuting from London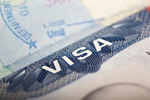 It's bad news for employees of US banks in London who'd hoped to commute weekly from their homes to the banks' new overseas headquarters. US banks who've relocated their London headquarters to European Union cities due to Brexit are now stating their will not pay for former London staff to commute on a weekly basis, The decision...
New expat arrivals in Spain warned about massive heatwaves from next month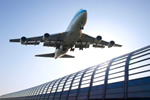 If you're planning to emigrate to Spain in the near future, be warned meteorologists are projecting a series of massive, prolonged heatwaves due to begin next month. Whether or not you're a global warming skeptic, it's becoming obvious the global climate is changing fast, causing heavier storms and longer periods of intense heat. In...
Brexit effect stopping flow of EU expats to UK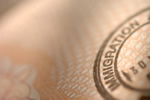 Research has revealed the Brexit effect on EU expats moving to the UK Unsurprisingly, research from leading international home movers is now showing a lack of demand from EU citizens moving to the UK, coupled with another significant decline in the numbers of British expats relocating to the home country. A survey of a number of...
Expats cross borders twice daily to work in Luxembourg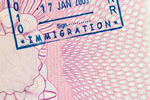 Luxembourg is a favourite with expat professionals, but it's too small and too expensive to hold all of them! One of the world's tiniest countries, Luxembourg is a major EU player, with its World Heritage Site capital city one of the bloc's three capitals as well as the home of the European Court of Justice. As such, it's an expat...
IT expat professionals choosing Prague for their next move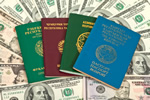 Prague's position as one of the world's top destinations for IT professionals is well-known but is about to soar still higher. One of the planet's largest software companies is now looking to a vast expansion of over 500 new jobs. Established in its new Prague headquarters, world leader in backup solutions Veeam is about to expand...
American expats looking to unseat Brits as Portugal's favourite foreigners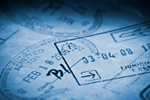 As British and European would-be expats head for Latin and Central American retirement destinations, USA pensioners are finding Portugal suits their needs. Portugal has long been the retirement destination of choice for British expat pensioners, with the Algarve and Lisbon the top favourites. With the Brexit scenario still undecided and...
Prague now number one world city for expat students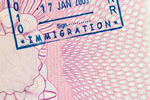 Whilst Prague is better known for its vibrant expat start-up communities and entrepreneurs, it's also the world's best city for expatriate university students. A recent survey by AppJobs, an online website and app dedicated to helping newly-arrived expat students find part-time jobs, has placed Prague at the top of the list for those...
Public transport options in Madrid for newly-arrived expats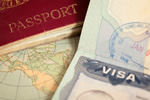 If you're relocating to Madrid and aren't keen on driving in a strange city, public transport options for the daily commute are more than satisfactory. The Spanish capital's public transportation network comprises local trains, buses and an efficient metro system, all of which are extensive, clean, efficient and safe. In addition,...