Europe News News - Emigrate UK Page 9
This is the category page for all Europe News news here on emigrate.co.uk, where you can view all the Europe News emigration news.
Celebrity lawyer gets dual French-UK nationality for his dog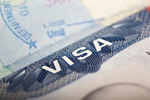 A dog-loving celebrity lawyer has sidestepped the Brexit effect on the free movement of UK pets by getting his Staffy a second passport. Whilst thousands of British dog owners both resident and expat are worried sick about the Brexit effect on their beloved furry friends, celebrity lawyer Nick Freeman has cut through the red tape by...
Advice on emigrating to Italy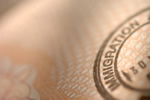 If you've always dreamed of living in Italy and Brexit is scaring you silly, now's the time to go. The first step is to ensure you're legally entitled to live in Italy by applying for the correct visa if you're a non-EU national. For now until the Brexit transition period ends, British nationals can enter the country in the normal...
Maintaining a healthy lifestyle as an expat in France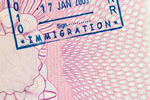 Adapting to life in France involves a new language, a new lifestyle, new friends and often a new job as or business as well. According to several recent surveys, France's work/life balance is as good as it gets, with plenty of time to enjoy the country's many charms and world-famous cuisine. However, moving to the unfamiliar,...
Brit retirees rushing to secure residency in Europe before Brexit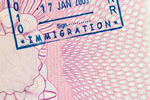 The 2017/18 long, cold winter lasted well into spring, encouraging many who're concerned about the UK's present political challenges to imagine life in a far warmer, more welcoming climate. For many Brits nearing retirement, seeing Brexit closing in fast with no compromise in sight, imagining a different life is turning to thoughts of...
Is Russia the last frontier for expat professionals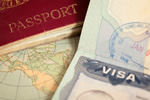 It has to be said that Russia isn't exactly the first relocation which springs to mind, but is it as unfriendly as it seems? The world's largest country regularly features near the bottom of expat surveys, mostly due to its unbelievably harsh winters and the seeming unfriendliness of its population. The most-heard complaint from those...
Survey confirms four Swiss cities are only for the extremely wealthy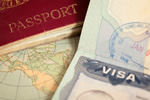 Switzerland is now home to the four most expensive cities in the world for expats – although the cash-strapped Venezuelan capital of Caracas took the top spot for all the wrong reasons! It's perhaps the first time ever that a hyperinflationary scenario plus a severe shortage of food and other supplies has catapulted a city into the...
Campaign groups slamming Lawson for hypocrisy and elitism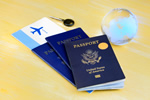 Enraged anti Brexit campaign groups are slamming Lord Lawson for his comments about his carte de sejour application. Campaigners for British expats' post-Brexit rights are up in arms and attacking Lord Lawson, calling his blasé comments about his carte de jour application 'hypocritical' and 'out of touch with reality'. His...
Is Greece really the pits for expats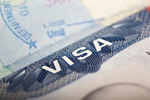 Does Greece really deserve its recent bad press as an expat destination? In a recent survey, Greece was rated as the worst place in the world for expat living for the fourth year in a row, with finance and family life the least acceptable to any right-minded expatriate tempted to give it a go. The survey is considered by many expats to be...
Pros and cons of favourite expat retirement destinations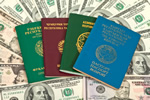 Planning the next adventure after shrugging off a former career is attracting an increasing number of Britons to overseas locations. Whether they're planning on an early retirement, staying the course until the state pension is due or considering entrepreneurship as the answer to financial pressures, more and more British retirees are...
Fouchet anti Brexit case to be heard July 5 at EU General Court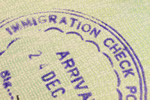 French lawyer Julian Fouchet's case against Brexit is to be heard on July 5 at the EU's General Court. According to an article in the English language media, Fouchet has now received long-awaited confirmation that the case, brought on behalf of long-stay Britons in EU member states, is to be heard by the top EU court. His plea that the...