Europe News News - Emigrate UK Page 4
This is the category page for all Europe News news here on emigrate.co.uk, where you can view all the Europe News emigration news.
British expats in EU member states now fearing the worst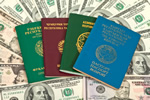 As 31 October looms with no end in sight to expats' chaos and confusion, some EU member states still haven't agreed reciprocality clauses. Should Johnson get his way and crash out of the EU without a deal, free movement is due to end on 31st October and millions of EU expats living and working in the UK will become illegal immigrants....
German universities now world's fourth best for expatriate students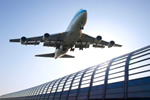 Germany is now the fourth most favoured world destination for expat students. Studying in Germany has always been popular, especially as German universities don't charge tuition fees but do provide a constantly high quality of education across the board. For international students from less-than wealthy families and talented young...
How to get the best from the Dutch jobs market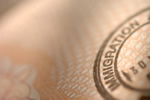 So you're heading to the Netherlands for your new job, but it's an unfamiliar marketplace and you don't want to offend. Every country has its own rules as regards do's and don'ts in the workplace, with the Netherlands' version best studied if career advancement is the target. Rules can be written or unwritten, with the latter...
Co-working spaces in Prague aren't just for expat techies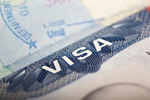 Building on its increasing popularity for tech start-ups, Prague is now in line to be Europe's most popular co-working destination. For digital nomads and those looking to generate new online ideas and services, the Czech Republic capital of Prague is now becoming a must-visit for young tech professionals. The city offers high quality...
New Johnson policy is set to wreck the lives of expats in both the UK and EU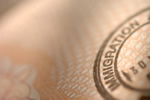 The news that the UK government aims to cut off free movement for EU expats immediately after a no-deal Brexit takes effect is causing fear of a backlash against UK expats by EU member states. European citizens living and working in the UK are confused and anxious over reports the three-month extension of free movement post-Brexit is now...
Portugal still welcoming expat retirees, investors and immigrants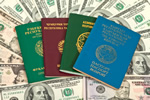 Whilst a number of other formerly popular expat destinations are slamming their doors to what they now seem to be viewing as a foreign invasion, Portugal's welcome mat is still firmly on its floor. Well known for years as a refuge for expat retirees from the UK, Portugal is now doing its best to attract investors and long-term expat...
Expat Brits in Ireland happy to renounce UK citizenship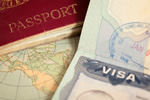 Brits in Ireland are willing to renounce UK citizenship as a result of Brexit. Results of a recent survey show some 35 per cent of British expats living and working in Ireland are happy to seek permanent residence or even Irish citizenship as a result of Brexit. In addition, another 10 per cent are considering cutting all ties with the...
Discovering the Alentejo region of Portugal as an expat retiree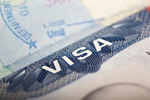 For decades, Portugal has been a home from home for British expats seeking better weather and a more peaceful lifestyle. The Algarve has been the ideal retirement destination for a generation of expatriates, but for those who want an even more peaceful location, the south-central region known as the Alentejo may just be the perfect place....
Brit expats in France still being refused residency cards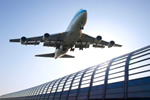 Is France deliberately making life difficult for EU and UK expats wishing to get residency permits? Now that the election of Boris Johnson as the UK's Prime Minister is a fact rather than just a threat, a no-deal Brexit seems even more likely. In France and also in the UK, expats hoping against hope common sense would win out in the end...
UK expats may sue British government if no deal Brexit loses them their rights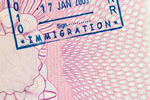 Should a no-deal Brexit finally result in the loss of rights for all UK expats in EU member states, those affected may have one right left – that of sueing the British government. For the majority of the millions of British expats living, working or retiring in the EU, the loss of their rights would be a major disaster. Whether unable...