Europe News News - Emigrate UK Page 7
This is the category page for all Europe News news here on emigrate.co.uk, where you can view all the Europe News emigration news.
Wealthier expats should compare tax perks in popular retirement destinations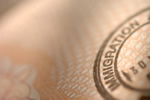 For several decades, sunny Portugal has been a refuge for British expat pensioners looking to enjoy their leisurely lives in a warm climate offering welcome tax exemptions for wealthier incomers. The capital, Lisbon, along with the Algarve region and Porto are still all-time favourites for those wishing to become tax residents....
Pros and cons of expat life in Russia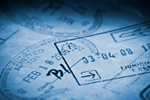 Russia is hardly ever out of the headlines nowadays for political reasons, but what's it really like to be an expat in this controversial land? Whilst it has to be said that expat professionals aren't exactly queuing up to take on career advancement relocation to this uncomfortably Communist heartland, for many expat wanderers it's...
Expat investors buy entire Spanish village for ?150,000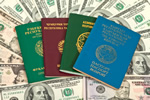 A deserted Spanish village included in Hollywood actress Gwyneth Paltrow's Christmas wish list has been purchased lock, stock and barrel by a Dutch couple. The tiny village of Lugo in Galicia is set in the Eo Valley and comprises just a few buildings including a 350m2 house, a granary, two haylofts and a few more structures scattered...
Golden Visas finally under investigation for links to money laundering and organised crime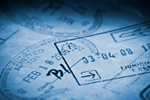 Following the OECD's blacklisting of 21 jurisdictions offering so-called 'golden visas', regulators are cracking down on links between the programmes, tax evasion and organised crime. First brought in as an easy source of revenue for various governments and later consolidated into a straightforward if expensive way to get a second...
Amsterdam property prices through the roof due to expat influx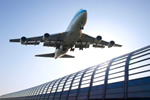 Amsterdam properties are now virtually unaffordable for Dutch residents due to the influx of expatriates into the city. House prices in and around the Netherlands capital of Amsterdam are now at all-time highs, fuelled by demand from newly-arrived expatriates. During the fourth quarter of 2018, prices soared by 8 per cent from their 2017...
Dutch schools gearing up for influx of expatriate pupils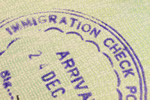 Dutch primary schools in The Hague, Amsterdam and Eindhoven are attempting to gear up for an expected influx of expat pupils over the next few years. The move is in response to the increasing numbers of expat professionals arriving to take up jobs in the IT and technical sector due to a skills shortage in the local population. For...
Luxembourg scores tops for quality of life but sucks for cost of living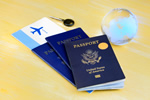 Luxembourg has long been a favourite expatriate haunt for its security, safety and job security. The small country of Luxembourg has a relatively large concentration of expatriate professionals, but what's made it so special? Answers came via a recent survey of top expat destinations, in which it took 15th place overall. The Expat...
Amsterdam politician hits out at the city?s rising expat population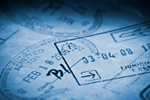 Expats in Amsterdam are under fire by politicians for displacing Dutch residents. Leader of Amsterdam's Socialist Party Erik Flentge believes the ever-increasing number of foreign students and other expatriates are displacing the city's balance and making it ever more difficult for locals get housing and jobs. Flentge is angry about...
Belgium offers easier immigration for expats with specific skills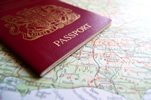 Expats with specific skill-sets of which there's a shortage in Belgium will be rewarded with easier immigration. As are other EU member states, Belgium is struggling to fill jobs in sectors experiencing skills shortages. At the present time, expats with such skills will be allowed easier entry to the country in an effort to attract...
EU expats in the UK are disgusted at ?pay to stay? Brexit Christmas video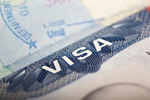 Whilst most news stories about Brexit's effect on expats have concentrated on Britons in Europe, EU expats and their families are now disgusted about the tone of the Home Office's Brexit video. According to media reports, 'disgusted and angry' are just two of a considerable number of negative emotions felt by EU expats living and...