Europe News News - Emigrate UK Page 7
This is the category page for all Europe News news here on emigrate.co.uk, where you can view all the Europe News emigration news.
Brits heading to Spain urged to go with the post-Brexit flow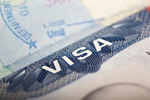 If you're halfway through your plan to emigrate to Spain before the end of this year, it's time to face up to changes. Many expats in Spain as well as even more attempting to get out of the UK before the end of this year may not realise the present situation is the calm before the storm. Change is now coming and needs to be faced up...
Czech city opens centre aimed at supporting new expat arrivals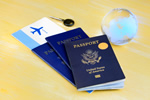 One of the toughest challenges for newly-arrived expats in a strange land is integration into the local culture. The first few months of expat life in any new destination can be stressful at best and distressing at worst, especially if the basics of the new language are difficult to master. In addition, wherever expatriates hang their...
Expats heading for the Netherlands may be out in the cold this winter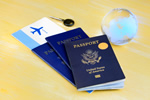 Expat entrepreneurs thinking of heading to the Netherlands should note that the country's housing shortage has forced costs through the roof. The Dutch government is now under pressure to take measures to solve the country's acute housing shortage as property prices continue to soar. Right now, house prices all over the Netherlands...
Will Brexit wreck the Spanish property market's expat buyer sector?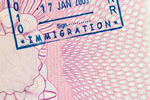 Will a full Brexit mean Spain is less of an option for Britons buying permanent homes? Spain will always be a favourite destination for British retirees and small business entrepreneurs, but how will Brexit affect its popularity over the next five years? Spanish regions such as the Costa Blanca are packed with Brits living a laid-back,...
Expat IFA businesses in the Caymans in for a shock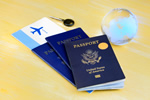 The Cayman Islands are now heading for an EU blacklist after a failure to stem tax abuse. Both the British Virgin Islands and the Caymans were grey-listed last year due to companies claiming tax advantages although they had little or no economic presence on the islands. As a result of failures to address the situation, the EU has now...
Isle of Man extends its expat relocation initiative for another year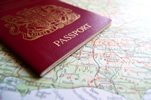 If a career on the Isle of Man seems an attractive proposition, the 2019 relocation incentive has been extended for another year. The programme, known as the National Insurance Holiday Scheme, was originally set up to support employers' recruitment efforts as well as to increase the population on the island and will now run until the...
Amsterdam celebrates its expat tech entrepreneurs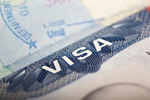 Why is Amsterdam such an irresistible destination for entrepreneurs and major tech talent? Amsterdam's magnificent history as the home port for several hundred years of exploring and trading in the Far East is well known, and the riches garnered by its efforts are legendary. This trading gene is still rooted in the city's present-day...
How to survive being a trailing spouse in a strange land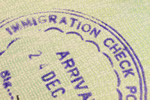 Being a trailing spouse in the country where English is only slightly the second language can make settling in a nightmare. Many women make the choice to give up their own careers in order to travel overseas as part of an expat family package. The first thing they discover is that being a trailing spouse is far harder than they'd...
Bilingual training for expat children boosts problem solving in adult life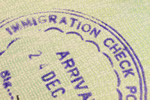 Expat families in the Czech Republic have concerns over their children's need to become bilingual. Expat families with very young children are often worried about how to address their need to become bilingual at an early age. Language acquisition takes place from children's very first year, leaving expat parents planning to live...
Lisbon gets new innovative international school for expat kids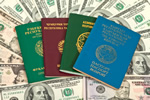 One of the major issues when relocating overseas with your family is finding the best international school for your children. When it's essential to accept an overseas reassignment and there's no option but to have your family come along as well, most parents' major concern is to ensure their children have the best education...