Europe News News - Emigrate UK Page 7
This is the category page for all Europe News news here on emigrate.co.uk, where you can view all the Europe News emigration news.
Emergency registration service set up for Brit expats on Majorca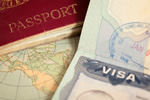 If you're in the throes of finalising your move to Spain's Balearic Islands following last week's shock election result, you'll get help to register before it's too late. A special emergency service is being set up in Majorca by the Spanish Home Office in order to ensure all British expats including new arrivals are able to...
Accountants offered tempting expat incentives by the Isle of Man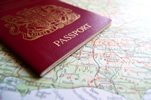 The Isle of Man may not be the most glamorous, exotic destination for expat accountants, but it's good for wages and tax breaks. If you're either a qualified or even an unqualified accounts expert, the Isle of Man wants you in 2020. For those looking to relocate from a Britain mired in a year of Brexit negotiations, it's just the...
Buying an expat retirement home in Italy's Lake Como region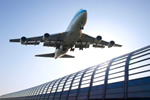 If Italy has always featured in your retirement dreams, a property close by Lake Como could be more affordable than you realise. In many ways, Italy is a dream destination for its food, wine, sheer beauty, charm and fascinating history and heritage. Those looking forward to retirement but disenchanted with developments in the home country...
Expat entrepreneurs in Amsterdam facing bans on shared housing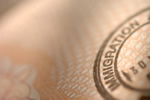 For younger expats and students heading for Amsterdam, finding legally shared accommodation is about to get far more expensive. Since the Dutch city became a popular location for digital nomads and tech expats from the UK and other European states, finding affordable accommodation has become a nightmare, with many giving up and returning...
Tips for new expat arrivals in Austria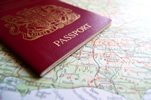 If you're heading to Austria on reassignment, watch out for a few local habits which drive expats crazy. Generally speaking, expats in Austria are happy with their choice of destination but, as with many overseas locations, some local behavioural traits make even experienced long-stayers hot under the collar. One of the most annoying for...
Will buying a home in Greece still be possible post-Brexit?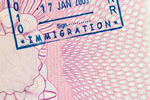 In spite of rumours to the contrary, Britons fleeing post-Brexit Britain will still be able to purchase Greek property. For those British retirees who've always dreamed of living in their own home in Greece, the door will definitely not close as regards house purchase. The reason is straightforward, as the European Union doesn't...
Is Greece an escape from post-Brexit Britain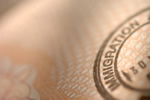 The beauties of Greece have been attracting tourists and retirees for decades, but what's it like nowadays for British would-be expats looking to escape Brexit Britain? Once a favourite holiday destination, Greece's attractions have persuaded many UK expats to stay long-term, despite its economic uncertainties and political...
Czech universities to offer foreign language postgraduate studies free of charge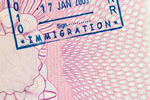 Postgraduate study given in a foreign language at a Czech university may soon be cost-free due to a change in the law regarding higher education. At the present time, expat students must pay to study a postgraduate specialty in a foreign language, but an amendment to the law now specifies such university courses may be free of charge,...
British expats fleeing mainland Europe should head for Cyprus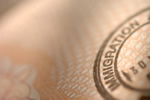 If you're a fan of world history and love the Mediterranean lifestyle, the ancient island of Cyprus is waiting for you. Always a favourite for Brits searching sunshine, warmth and a laid-back lifestyle, Cyprus has a lot to offer for those planning to emigrate rather than staying in post-Brexit Britain. The island's incredible history...
New career programme helps expat professionals understand the Danish way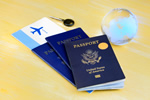 Copenhagen City Hall is urging expat professionals to stay, saying the city needs them! According to the city's Greater Copenhagen Career Programme, the present problem is retaining talented expat professionals who're in high demand but short supply. The programme is fighting to keep its expat talent by organising courses for new...