Finding the right expat home in Prague is now far easier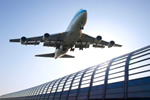 If you're heading for Prague to take on a new job, finding accommodation just got easier.
One of the trickier aspects of moving overseas to take on a new job is finding suitable accommodation at the right price in your new location. The majority of real estate agents don't speak your language and you're totally out of your depth as regards where's the best area for your requirements. Asking around amongst locals can help, provided your chosen contact speaks English!
One reliable way to get the assistance you need is via an estate agency which concentrates on foreign nationals and has a comprehensive website displaying the type of property you need. One such has joined up with the Prague Morning expat community to offer not just properties for rent or sale but also related services of use to new expat arrivals in the city. They're concentrating on home owners who can speak at least some English, teaming them up with suitable expats looking for a place to live.
PragueMorning.cz is now an essential portal for new arrivals from overseas, with its over a quarter million visitors every month seeking information about the Czech Republic's coronavirus measures as they're implemented. Many who're still in the planning stages of a move to Prague are also finding the site a great help, especially now it's planning a dedicated English language ads section featuring homes for sale and apartments to rent. Its 6,000 rentals and 2,500 properties for sale in Prague represent around 20 per cent of all the property ads anywhere in the city.
The coronavirus crisis has resulted in a small but significant expat exodus from Prague, still leaving tens of thousands of foreigners determined to stay, all of whom are contributing to the local economy. In addition, social media comments and website hits indicated many more are planning to arrive when the pandemic calms down to an acceptable degree. Finding a one-stop shop online that takes the hassle out of finding a place to stay makes settling down far faster and easier than in previous times, especially for non-Czech speakers.