Europe News News - Emigrate UK Page 5
This is the category page for all Europe News news here on emigrate.co.uk, where you can view all the Europe News emigration news.
New expat help centre opens in Prague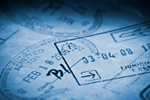 Following the lead of other European capitals, Prague has now opened a new Expat Centre to help incomers adapt to their new lives. The new facility offers information, educational courses and contacts and is aimed at entrepreneurs, qualified expat professionals and students arriving from overseas. According to a representative from the...
Malaga is the perfect choice for would-be expats in love with life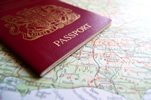 If you're still determined to emigrate to Spain before it's too late, Malaga is the perfect choice. One of the beauties of Spain as an expat destination is that there's something for everyone as regards location. For beach-lovers there are the Costas, for those fascinated by the country's history and heritage there are the Moorish...
Portugal voted best of the rest for expat retirees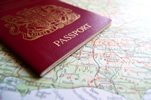 It's official – Portugal is the best retirement destination in 2020. The country's warm, pleasant climate, affordably low cost of living and excellent healthcare system are the three advantages which catapulted Portugal to the top position in International Living's Annual Global Retirement Index. Beating off Panama in second...
Greece as a destination for expat professionals and retirees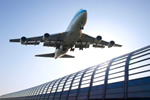 Greece with its gloriously ancient history, its beauty and its present-day relative stability is a great place for holidays in the sun, but what's it really like for expat retirees and professionals? Set at the crossroads of Asia and Europe, Greece as a tourist destination is now bouncing back from its row with the EU, just as it did...
Rentals in all major European cities now less affordable for expat incomers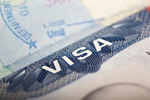 Rental charges for expat accommodation are increasing all across Europe. According to a popular accommodation website dealing in expat rentals across major European cities, monthly charges are continuing to increase. It's no surprise that London offers the most expensive rents across the board, whether for apartments, studio flats or...
Renovating a historic home in Italy attracts expat tax breaks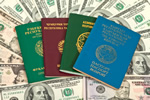 If you're taking on a job in Italy, paying tax and would love to get a quaint weekend or holiday home in the hills at a bargain price, this is for you. There's been a lot online recently about properties in Italy needing total renovation and being sold for practically nothing as a result, but they rarely suit the needs of expats...
Finding your expat home from home in the Netherlands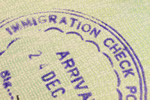 If you're planning to relocate to the Netherlands in the long term, finding affordable accommodation can be tricky. If your move to the Netherlands is a result of reassignment by your present employer, it's possible their local office can help find suitable, affordable accommodation and also request your personal ID number from the...
How to stay alive as an expat motorist in Spain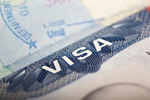 Since Brexit became inevitable, Brits unwilling to give up their retirement dreams are rushing to finalise their departures from the home country, with Spain still a favourite destination. Now that's it's certain freedom of movement and other EU state membership benefits will remain until the end of this year, those desperate to leave...
Facing up to learning German as a newly arrived expat professional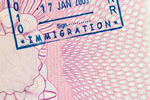 British expats heading to Europe seem to believe the English language is spoken fluently across all the EU member states. English may well be the international language of commerce, air transportation and many other professional sectors, but if expats are heading to a new job in Germany they're in for an unpleasant shock! The country is...
New expats in Europe may experience unexpected culture shocks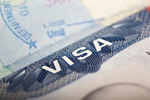 Europe's selection of diverse countries is a smorgasbord of temptations for would-be expats, but working and living on the continent has its own shocks and surprises. Every country in the world has its quirks, with the 27 European Union member states no exception. Discovering them is all part of the expat experience, with those brave...