Europe News News - Emigrate UK Page 5
This is the category page for all Europe News news here on emigrate.co.uk, where you can view all the Europe News emigration news.
British expats in the Netherlands now have no-deal Brexit relief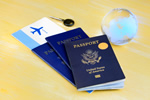 Expats in the Netherlands still can't quite relax and let Brexit do its worst. With a no-deal Brexit creeping closer every day and no end in sight for those Britons living, working and retiring in Europe, lawyers are doing their best to clarify the present situation. For UK expatriate professionals working in the Netherlands as well as...
British government releases financial facts of thawing expats frozen pensions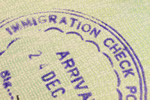 An official notice by the British government has revealed the estimated cost of thawing 500,000 British expat frozen pensions. According to the UK's Department of Work and Pensions, the cost of uprating 500,000 expat frozen pensions by a measly 2.5 per cent for five years would cost £3 billion. In response, one 94-year old British...
Switzerland announces post-Brexit quota system for British expats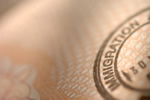 British expats are to be subject to quotas in Switzerland if a no-deal Brexit is the end game. Should a no-deal Brexit be the final result, the Swiss government is looking to set quotas for the numbers of Britons allowed into the country to live and work. According to the Swiss Federal Council, a total of just 3,500 British expats would...
Rotterdam?s? difference and diversity attracts top talent expats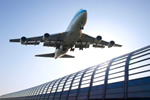 Rotterdam is now a favoured expat hotspot for talented professionals looking for an ideal location for their skills. Traditionally known as the 'Gateway to Europe', the Dutch mega-port of Rotterdam is now a hive of expatriate talent living in and loving every aspect of the city. Its spectacular skyline outlines its development into a...
Shock EU memo prevents expat reciprocal healthcare after no-deal Brexit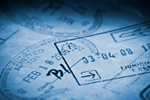 An official Brussels memo has sparked fury in expat hubs across Europe as it prohibits EU member states from agreeing to reciprocal healthcare for UK expats in the case of a no-deal Brexit. The EU government memo leaked to the Daily Telegraph gives the worst news possible for British expats in the EU's 27 member states. The document...
Dutch mortgages for expat professionals see changes in 2019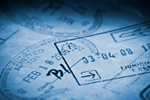 If you're considering taking on a long-term job in the Netherlands and buying a property, much has changed in the mortgage market compared to 2018. Mortgage interest rates have been historically low for some years, with 10-year fixed rate loads charged at 1.7 per cent. Although it's almost impossible to make projections, the general...
Expat professionals lose fight against Dutch tax break law change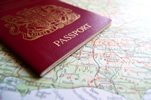 To the dismay of expat professionals in the Netherlands as well as those thinking of working there, the hated 30-per cent ruling legislation has passed into law. In spite of brave attempts by the campaign group United Expats of the Netherlands, The extremely popular tax break which attracted huge numbers of highly-skilled professionals to...
Netherlands bracing for even more expats as 250 UK companies mull relocation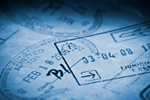 Brexit in any form is proving to be a disaster in the making for both small and large businesses in the UK, with more and more planning to leave in the very near future. At the present time, the Dutch government is in talks with several hundred British companies regarding the possibility of relocating across the English Channel to a more...
Survey shows positive results for Malta as an expat professional destination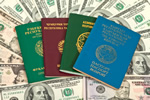 Expats looking for a new career opportunity plus an island lifestyle with great weather, a fascinating history, culture and friendly locals should head for Malta. Whether you're looking to find the overseas job of your dreams, a chance to start your own business or the perfect retirement destination, the sun and sea island of Malta is...
Droves of returning Brit expats may be barred from NHS services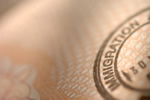 British expats repatriating to the UK are likely to be refused access to the NHS until they've lived in the home country for a full six months. For elderly Brit expats with potentially life-threatening conditions or those who are on cancer or heart medications, the delay could prove fatal. According to Jean McHale, a professor of...