Europe News News - Emigrate UK Page 5
This is the category page for all Europe News news here on emigrate.co.uk, where you can view all the Europe News emigration news.
Visa free value of British passport affected by Brexit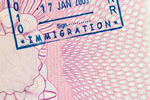 Expat business travellers reliant on visa-free entries with a British passport may be stymied post-Brexit. The value of a passport is calculated by the number of countries which allow visa-free entry, an important issue for expats and business travellers looking to save time and money. Prior to the Brexit referendum, the British passport...
Six month Brexit extension brings even more uncertainty to expat lives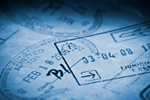 The Brexit extension may give companies more time to adjust to whatever comes next, but for UK expats in Europe, EU expats in Britain and Brits planning to emigrate it's just another six months of stress and uncertainty. British in Europe and the 3Million, both campaigning for citizens' rights, are now demanding an 'immediate end to...
Survey reveals Czechs not exactly in favour of expats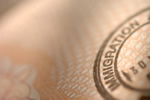 Is the controversy over the increasing number of expats in the Czech Republic finally easing towards acceptance? Ten years ago, before the huge rise in expatriation for work purposes, some 57 per cent of the Czech public thought there were too many foreigners in their country. A decade later, a new survey by the Czech Public Opinion...
Amsterdam ticks all boxes as a hub for tech startups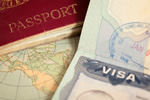 Amid huge competition from worldwide capital cities, Amsterdam is still drawing the brightest and best tech professionals. Almost 20 years on from the turn of the millennium panic that existing software and hardware would crash due to the unusual date change, the tech transformation has created a phenomenal worldwide industry centred in...
How to live a budget life in pricey Munich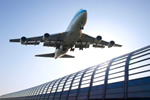 Known worldwide as one of the most expensive German cities for expats, Munich is still a popular destination for those determined to live cheaply. Given that the majority of expat city surveys are aimed at readers with enough funds to get by in the world's most expensive hotspots, it's amazing that a good number of expats can still...
Insecure expats in UAE tempted by Cyprus residency via property investment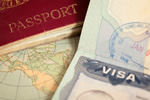 For expat professionals in the UAE who're feeling slightly nervous about their residency, buying a property on Cyprus might well be the answer. As the tide begins to turn against the expats who helped build the Gulf States, those coming up for early retirement need to decide where to go next if returning to the home country isn't an...
Expat families and pensioners in one small corner of France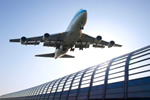 The northern, coastal region of Brittany is the real France, without the glitz of Paris and the Cote d'Azure but with a caring community based on family and friends. Over the past several decades, some 14,000 Brits have made the short trip across the English Channel to their new lives and haven't regretted the move for a minute....
Prague expats get together for an IKEA swapmeet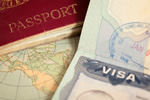 Expats newly arrived in a strange land are often afraid of losing touch with their home country, its foodstuffs, its fashions and even its favourite home design stores. Becoming an expat isn't just about career advancement, salary increases or even getting away from the negatives in the country of birth, it's also about how each new...
New concept international school delights expat parents in Amsterdam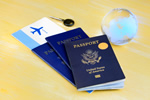 One of the most challenging aspects of moving to the Netherlands as a family is finding the right international school for your kids. One of the most hated terms in the expat vernacular is 'waiting list' as applied to just about every international school in the Netherlands. It's tricky enough getting used to a new job, a new...
Escaping the Brexit effect as an expat in Greece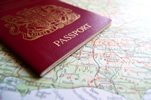 If the mere thought of Brexit is giving you itchy feet, now's the time to consider Greece as the perfect expat hideaway. With Brexit looming, disenchantment with the chaos in the British parliament and the possibility of a no-deal crash out of the EU is causing many UK citizens to think about leaving before it's too late. Emigration...