Europe News News - Emigrate UK Page 5
This is the category page for all Europe News news here on emigrate.co.uk, where you can view all the Europe News emigration news.
Reciprocity for expats is on the Brexit back burner as the pandemic rages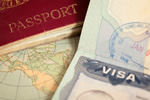 Britons still determined to relocate to Europe may find it all depends on reciprocity. The plight of British expats and those still in the UK wanting to emigrate is now on the Brexit back burner as the pandemic continues to rage across Europe. Brits attempting to continue with their plans for a new future in a European member state are...
City or country is the choice for Brit expats heading to France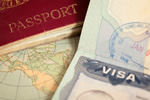 If you've had enough of Brexit, the pandemic and the prospect of hard economic times ahead, starting a new life in France might be the answer. For those would-be British expats who're in a hurry to start their new lives, France has always been an attractive option as it's literally on the doorstep and offers a certain familiarity as...
Spain's stunningly ancient hill towns perfect for post-lockdown trips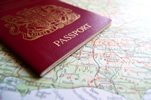 At this point in time, it seems the coronavirus may be finally loosening its hold on at least a small number of affected countries. Although it's far too early to predict that its days are now numbered as a result, hope springs eternal in the minds of expats who've been confined to home for what seems like a very long time. With most of...
Expats offered cash towards rentals or home purchases in Italian town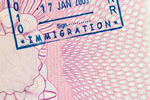 When the spread of the virus finally diminishes, it's expected many expat professionals may well be out of a job and looking for a refuge from the expected financial chaos. Governments as well as expat professionals may well be starting to realise the world won't be quite the same after the coronavirus has run its course and caused...
DIY expat relocation made easier via a new TripAdvisor style website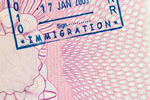 Relocating without the help of a company can be scary at best and terrifying at worst. Nowadays, many expats on reassignment as well as those looking for jobs or starting a new business overseas are forced to relocate themselves. Most don't realise just how tricky a move to a totally unfamiliar country can be, even if it's been the...
British expats relying on seasonal work in Spain are fearing the worst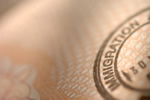 British expats in Spain who rely on seasonal work as an extra income now face being left high and dry. Working through Spain's tourist season either on daily rates or short term contracts has been a favourite with British expats short of ready cash or on the UK government's less than generous retirement pensions. Clubs, bars and...
Prague University of Economics is favourite with expat students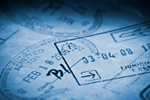 For British students keen on the expat experience as part of their studies, the Czech Republic's Prague University of Economics is the perfect choice. In this rapidly-changing world, the total cost of a UK university degree is forcing talented students to search overseas degree-level universities with courses in the English language. For...
Tips on settling in for expats heading for Prague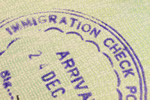 If you're still planning a move to Prague after the coronavirus crisis cools down, these tips will help you settle in and get on with your new life. Before the worldwide crisis broke, Prague was fast gaining a great reputation as an expat hub for its unique culture, fascinating history and business opportunities. All these attractions...
Expats on Malta getting mixed reactions from locals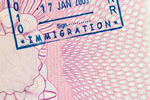 Would be expats heading for Malta might do well to change their minds. Once known as one of the world's most welcoming destinations for expats, Malta is now turning to expat-bashing due to its issues with the coronavirus pandemic. British expats who've lived, worked or retired on the island for many years are now having to face...
Expat residents love Turkey's unique way of coping with the pandemic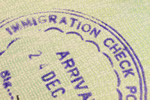 Expats living in Turkey are having a far easier time than their counterparts elsewhere in Europe. Turkey was a favourite for Western expats right up until the violence of the Arab Spring, but seems now to be regaining its popularity due to its sensitive approach to the coronavirus pandemic. The country's recently reformed healthcare...