Newly arrived expats have more choice of Netherlands apartments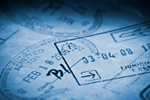 If you're a newly-arrived expat in the Netherlands, the pandemic has given more choice to tenants as landlords open up their portfolios.
In spite of fears of a coronavirus-fuelled collapse in demand for rental property, the Netherlands' housing market is as yet virtually unaffected. Agents report somewhere between 2,500 and 3,000 properties are changing hands weekly, demonstrating little change in the sector from its pre-crisis levels. In addition, now is the season for property hunting, interest rates are still low and house prices are creeping upwards by at least one per cent.
During the first full week of the Netherlands' so-called 'intelligent lockdown', the shock-horror of the international reaction to the pandemic caused the housing market to stall, but the following week saw an improvement and, currently, the sector is busier than before the virus hit. Houses are continuing to sell at above the asking price, possibly due to a shortage of apartments and homes, and expats as well as locals are still looking to find their perfect property, whether to buy or to rent.
One well-known mortgage advice group specialising in working with expats told local media there's still strong interest in the region. Regularly asked questions include whether house prices are set to fall and whether interest rates will rise. Some potential buyers are exercising caution due to the possibility of job losses, with the pandemic's effect on individual financial situations another concern.
Available rental totals have increased by around 13 per cent since the pandemic took hold, with certain areas such as West Friesland seeing rental charge increases soaring by as much as 120 per cent – not good news for expat professionals looking to establish themselves in their chosen country. Overall, it's not bad news, especially as there's slightly less demand for more expensive rental properties in the five largest Dutch cities, thus giving new expat arrivals more choice.