How to get the best expat rental deal in overpriced Prague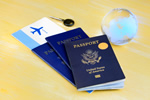 New expat arrivals in Prague may get better deals on rental apartments by using these tips. Real estate agents in the popular city are advising new expatriate arrivals to negotiate rental discounts at this time of virus threat and projected economic downturn. Prague is infamous in expat circles for its sky-high rental charges, with most monthly amounts now higher than average salaries.
Basically, the housing market in the popular city and the Czech Republic overall is now one of the top five most expensive EU listings. The majority of new expat arrivals in the city don't have a clue about other locations apart from the centrally-located, almost unaffordable Zizkov and Vinohrady districts.
For those in the know, there are still affordable neighbourhoods, with Karlin, Lentna and Holesovice three of the best. Karlin itself is now the place to be, meaning rental charges are due to rise, but for now it's almost affordable. As regards Holesovice, it's affordable on an average salary and is an emerging expat hub for its cafes and good transportation.
Another way to save on rental charges is to rent an unfurnished apartment, most of which come with at least a fridge and a stove. For necessities such as seating and beds, buy/sell/trade Facebook groups are the way forward, offering secondhand furniture in good condition at realistic prices. If and when you decide to leave, your initial purchases can be resold at the same Facebook page.
If you're planning to stay in the city for a while, a cheaper rental deal can be had by agreeing to a longer lease than is usual. The last thing landlords want are empty apartments, and having to pay an agent to get a new tenant in a hurry isn't popular either. Longer leases command cheaper rentals, and locking your rent in at its current price saves you having to re-jig your budget after a year to allow for increased rental charges.
For those able to afford the outlay, another way to ease negotiations in your favour is to offer a year's rental in advance. However, making sure you've got a rock-solid rental agreement detailing your advance payment is a necessity in order to avoid unpleasant surprises in the future.