Europe News News - Emigrate UK Page 8
This is the category page for all Europe News news here on emigrate.co.uk, where you can view all the Europe News emigration news.
Advice on escaping post-Brexit Britain via a move to Greece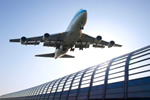 Many UK citizens are mulling over the thought of a post-Brexit Britain, and not liking what they've found. Greece has long held a fascination for British would-be expats, although its recent financial troubles have limited the numbers of those taking the chance to remake their lives in the welcoming country. All that's over now, and...
Is France?s work-life balance really so good?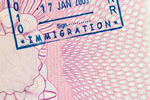 France has a reputation for a better work/life balance than many other European cities, but is it really all it's cracked up to be? Many would-be expats decide on France as their perfect emigration destination by taking into account the country's reputation for a positive work/life balance. The French, according to expat legends, work...
Expat professionals looking for quality of life prefer northern locations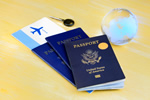 If you'd prefer to stay in Europe to develop your career rather than head for exotic locations, you've a good choice of destinations. Liveability is one of the most important aspects of research into the best destination for your career move. Surveys can help would-be expatriates make up their minds, with the latest celebrating...
Tips on starting your own business as an expat in France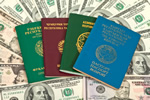 Starting a new small business in France is reputed to be a bureaucratic nightmare, but with the right help it's still possible! France is undoubtedly the heartland of bureaucracy, admin and paperwork, but scrupulous admin procedures can protect budding expat entrepreneurs from making even the least obvious mistakes. The first, essential...
British expats in the Netherlands now have no-deal Brexit relief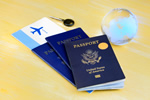 Expats in the Netherlands still can't quite relax and let Brexit do its worst. With a no-deal Brexit creeping closer every day and no end in sight for those Britons living, working and retiring in Europe, lawyers are doing their best to clarify the present situation. For UK expatriate professionals working in the Netherlands as well as...
British government releases financial facts of thawing expats frozen pensions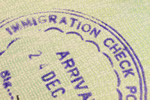 An official notice by the British government has revealed the estimated cost of thawing 500,000 British expat frozen pensions. According to the UK's Department of Work and Pensions, the cost of uprating 500,000 expat frozen pensions by a measly 2.5 per cent for five years would cost £3 billion. In response, one 94-year old British...
Switzerland announces post-Brexit quota system for British expats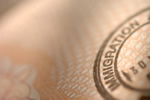 British expats are to be subject to quotas in Switzerland if a no-deal Brexit is the end game. Should a no-deal Brexit be the final result, the Swiss government is looking to set quotas for the numbers of Britons allowed into the country to live and work. According to the Swiss Federal Council, a total of just 3,500 British expats would...
Rotterdam?s? difference and diversity attracts top talent expats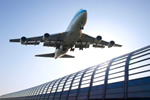 Rotterdam is now a favoured expat hotspot for talented professionals looking for an ideal location for their skills. Traditionally known as the 'Gateway to Europe', the Dutch mega-port of Rotterdam is now a hive of expatriate talent living in and loving every aspect of the city. Its spectacular skyline outlines its development into a...
Shock EU memo prevents expat reciprocal healthcare after no-deal Brexit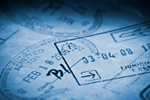 An official Brussels memo has sparked fury in expat hubs across Europe as it prohibits EU member states from agreeing to reciprocal healthcare for UK expats in the case of a no-deal Brexit. The EU government memo leaked to the Daily Telegraph gives the worst news possible for British expats in the EU's 27 member states. The document...
Dutch mortgages for expat professionals see changes in 2019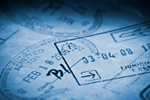 If you're considering taking on a long-term job in the Netherlands and buying a property, much has changed in the mortgage market compared to 2018. Mortgage interest rates have been historically low for some years, with 10-year fixed rate loads charged at 1.7 per cent. Although it's almost impossible to make projections, the general...