Europe News News - Emigrate UK Page 8
This is the category page for all Europe News news here on emigrate.co.uk, where you can view all the Europe News emigration news.
Survey shows France wins on expat family life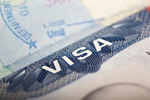 France's position in the regular expat surveys has been improving year on year, with its 2017 raking at 11th out of 31 surveyed countries the best yet. It seems the reason for the steady improvement isn't eye-watering salaries or a luxury lifestyle, it's the quality of expat life, especially when there are expat families involved....
Overheating Amsterdam property market benefits Rotterdam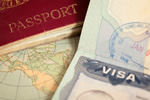 Expats shunning the crowded and over-priced Netherlands' capital city are heading down south to buy Rotterdam property. Regarded as a comparatively sleepy alternative to the Netherlands' buzzing capital, Rotterdam is now advertising its many advantages including reasonably-priced property and a less chaotic lifestyle. Private...
Brit and German unis join together to save EU research grants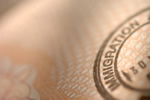 A famous UK university is working with its German equivalent to get round the Brexit effect on EU research funding. The threat to UK universities' EU research funding caused by Brexit could recede due to a plan by two leading world universities, with academics in the UK have fearing the ending of EU research grants ever since the...
Emigrating to Spain with your dog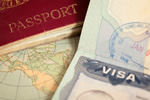 If you're planning to emigrate to Spain along with your dog and can't face the long drive, flying with your best friend isn't the nightmare it used to be. With increased numbers of Britons deciding to move to Spain rather than face Brexit Britain, pet travel is also on the increase. Dog owners have two options – to use an...
Dutch tech firms set to lose out due to new expat tax rule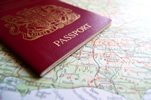 As the expatriate battle against the 30 per cent tax break changes hots up, Dutch tech companies are worried about losing their best people. The Netherlands is now a hotbed for tech innovation, with the original tax break scheme mooted as one reason why so many highly-skilled expatriates chose the country as their permanent home and...
Telling it like it is on post-Brexit annuity payments and SIPPs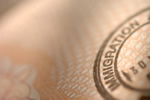 For British expat retirees in EU member states, the position as regards annuity payments and SIPPs post-Brexit has been as clear as mud. For Britons already retired in EU member states as well as those approaching retirement and planning to head overseas, the ongoing confusion about pension payments has caused stress and fear. Advisors...
Paris cashes in on joie de vivre to attract expat financiiers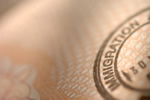 France is busily introducing pre-Brexit changes in order to attract the brightest and best expat financial talent. French PM Edouard Philippe is busily ramping up the charms of Paris in order to tempt financial professionals to cross the Channel and embrace a French lifestyle filled with joie de vivre. Given the increasing number of...
Think tank report draws expatriate professionals to Denmark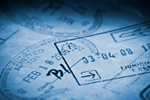 If you don't want to spend time ploughing through endless surveys to find your most suitable expat destination, the Legatum Institute think-tank's Prosperity Index may have the answer. Prosperity isn't just about a country's financial standing as it also includes social capital and economic quality, two categories which are...
Istanbul's lively expat community welcomes new arrivals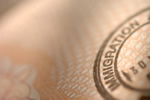 Arriving in an unfamiliar city where you know no-one is one of the major downsides of expat relocation for many new arrivals. The autumn season in Istanbul is traditionally the time when increased numbers of expats arrive to take up new jobs. The Turkish capital is home to a varied and vibrant expat community, giving a wide choice of...
Expats sick to death of soaring healthcare charges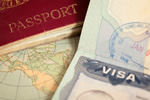 If you're in the planning stage of emigration or are relocating within your present company, expensive healthcare costs are a crucial part of the process. As private hospitals worldwide hike their costs, expats world wide are sick to death of having to pay excessive amounts for standard care. It's one thing if your company is picking...