Europe News News - Emigrate UK Page 6
This is the category page for all Europe News news here on emigrate.co.uk, where you can view all the Europe News emigration news.
For expat retirees and digital nomads, Turkey has it all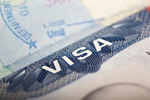 Turkey may not be number one on your preferred location list, but it has a great deal to recommend it for both expat entrepreneurs and retirees. Crowded out of most reports on Mediterranean expat destinations, Turkey is nevertheless a land as rich in history, culture and tradition as its rivals. Infrastructure and living standards now...
Buying an Irish property as an expat working overseas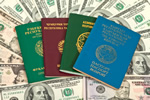 Irish expats home for Christmas and mulling over buying a property will find the process is difficult but not impossible. Buying an Irish property if you're living and working overseas as an expat isn't exactly straightforward, and needs a substantial deposit backed up by an impressive salary. The entire process has been made more...
Brit pensioners in the EU still under free healthcare threat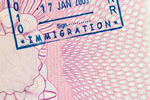 Continuing free EU-based healthcare for British expat state pensioners after a no-deal Brexit is now down to bilateral agreements. After two and half years of endless negotiations, empty assurances and reassurances and a great deal of hot air, UK state pensioners living in popular EU member state retirement destinations are still scared...
No deal Brexit will wreck UK expat healthcare entitlements in EU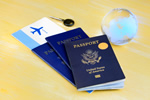 Millions of Brit expats living in European Union member states will lose their entitlement to free healthcare if a no-deal Brexit is the final outcome. Losing their entitlement to free healthcare should the UK crash out of the EU without a deal has been the worst fear of millions of British expatriates living across Europe ever since the...
Algarve property market unsure about Brexit effect on expat buyers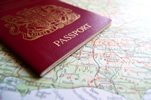 Real estate businesses in Portugal's popular Algarve region are divided as to the Brexit effect on sales. Portugal's Algarve region has always been a popular destination for British retirees, both for its warm weather and its long-established expatriate community. Nowadays, the Brexit threat seems to be both putting off many who'd...
Malta cracking down on expats opening bank accounts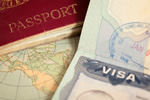 The Maltese Financial Services Agency is cracking down on local banks for their reluctance to offer expat bank accounts. Obviously, one of the first tasks for newly-arrived expats in Malta is to open a local bank account, a procedure which is legally binding on the island's banks. However, over the past several years, the process has...
Social insurance in Cyprus for newly-arrived UK expats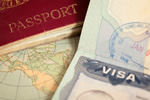 British expats could forgive themselves for being confused about Cyprus's compulsory social insurance system. The Republic of Cyprus operates a compulsory social insurance scheme into which all working adults must pay, but it's seen as confusing by many newly–arrived British expatriates. Basically, payments depend on earnings, with...
British expat retirees in Cyprus confused by pension payment options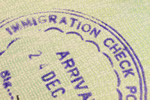 British expats who've made their new lives in Cyprus are unable to relax due to continuing Brexit uncertainty. Cyprus has always been a favourite with British expatriates, perhaps due to the years when it was a British possession. Their worst nightmare is that no-deal will really mean no-deal some time in the very near future, and...
Unique Estonia is Europe?s number one hub for expat tech talent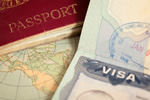 Many would-be expat entrepreneurs may not even know where on the map Estonia is located, but the island archipelago is now famous as the hottest destination for tech talent. The Estonian archipelago's many claims to fame include its 2,000 islands, its similarity to the Nordic beauty of the Scandinavian countries and its new-found...
Is Malta one of the world?s best places for expat professionals?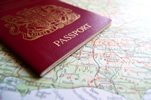 For most expats, the decision to move to a particular country is based on career prospects, the work culture and pay scales versus costs of living. Destinations which fulfill the above essential requirements tend to attract far greater numbers of expat professionals with work experience and global degrees. As regards job satisfaction, the...