Europe News News - Emigrate UK Page 6
This is the category page for all Europe News news here on emigrate.co.uk, where you can view all the Europe News emigration news.
UK expats relinquishing British nationality as a result of Brexit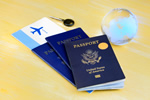 Concern about the Brexit effect on Brit expat lifestyles is leading to record numbers choosing to relinquish UK nationality. UK expatriates in EU member states are now considering giving up their British citizenship due to the continued uncertainty over their fates after a no-deal exit from the EU. Literally tens of thousands of Brits...
Spanish media poll reveals 75 per cent of Brit expats favour cancelling Brexit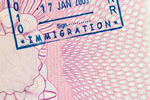 A poll by a popular English language online newspaper in Spain has revealed just under 75 per cent of British expats want to cancel Brexit and remain as EU citizens. Given that a high number of Brits living, retiring or working on Spain were denied the referendum vote for one reason or another, one result of the poll is clear. Should they...
Portugal gets third place overall in best expat destination survey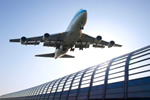 Often regarded as a retirement option rather than a first choice, Portugal has been attracting expat second home buyers for decades. For the vast majority of Brits who moved to Portugal when retirement finally kicked in, the decision ranks as one of the best they've made as other European destinations have now become too expensive or are...
Brit expats on Cyprus urged to arrange proxy votes for snap general election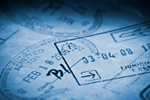 British expats on Cyprus are now being urged to ensure their voting rights by proxy well before any announcement of a general election. Given that, in the referendum itself, many expats weren't able to vote for their preference either because they'd lived outside the UK for more than 15 years or they couldn't arrange proxy or postal...
Pros and cons of Italy as a family-oriented expat destination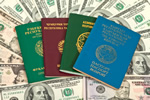 For families still looking to escape post-Brexit Britain, Italy might be the ideal choice. Far less famous as an expat hub than are Spain and Portugal, Italy might not seem to be an ideal choice for families looking to enrich their lives, but the country famous for its romance has other advantages as well. All the larger Italian cities...
British expats in Europe warned to get ready for a no deal Brexit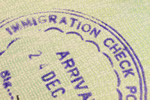 Would-be expats at present in the UK as well as regular business travellers to the EU are being warned to familiarise themselves with problems likely to occur post-Brexit. Last weekend, the British government launched its online information campaign on how to prepare for Brexit, and is mooting a 'shared responsibility' as regards...
Five best European cities for expats permanently disenchanted with the home country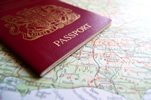 Following the departure from the UK of a large number of leading international financial firms, would-be British expats are wondering which major European city is right for them. Former favourite European destinations such as Luxembourg, Paris and Dublin are now full to the brim with escaping expat professionals, with prices for just...
Education in Prague for children of long stay expat professionals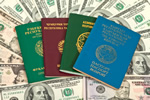 Moving overseas for work purposes and taking the family with you raises the important question of education. Prague is a newly discovered hotbed of expat talent, much of it concentrated in the tech sector, but settling down to grow a new business whilst worrying about your children's schooling isn't fun. Previously, the Czech...
British expats in EU member states now fearing the worst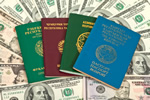 As 31 October looms with no end in sight to expats' chaos and confusion, some EU member states still haven't agreed reciprocality clauses. Should Johnson get his way and crash out of the EU without a deal, free movement is due to end on 31st October and millions of EU expats living and working in the UK will become illegal immigrants....
German universities now world's fourth best for expatriate students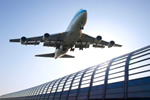 Germany is now the fourth most favoured world destination for expat students. Studying in Germany has always been popular, especially as German universities don't charge tuition fees but do provide a constantly high quality of education across the board. For international students from less-than wealthy families and talented young...