Europe News News - Emigrate UK Page 6
This is the category page for all Europe News news here on emigrate.co.uk, where you can view all the Europe News emigration news.
Work in Estonia offers luxury five day introduction to tech jobs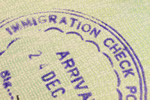 If Estonia is your dream destination, the expat techie Career Hunt campaign is the perfect opportunity. Estonia's ambition to be Europe's Silicon Valley is exciting news for innovators in this amazing 21st century career sector, with the country ahead on points but still working to attract superstar tech talent .Its latest offering is...
Cyprus wins on low rents but expats consider other issues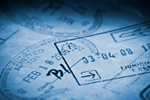 Expatriates in Cyprus fall into two categories - retirees and career-oriented professionals happy to move on whenever necessary. Cyprus's expat demographics resemble those of Spain and France rather than the UAE, Hong Kong and Singapore. as the Mediterranean island isn't exactly a career-oriented top-talent hotspot. However, it's...
France still the preferred destination for UK expats fleeing Brexit Britain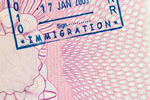 If you're even more determined to emigrate to France in spite of the Brexit effect, it's still the unique, charming destination it always was! Favoured for many decades as a preferred location for expat Brits looking on the bright side of life, France is now even more popular as an escape hatch for those wanting to be elsewhere when...
Fouchet ECJ case may be positively affected by Dutch nationality case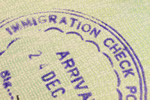 Is this the way forward for British expats desperately needing free movement? The crowdfunder appeal by French lawyer Julian Fouchet is now closed, having reached within €1,000 of its target. The appeal was to enable the dedicated advocate to bring his case before France's State Council on behalf of British expats desperate to retain...
Brexit causing chaos for this years? UK expat Erasmus students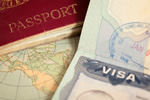 Whatever happens now as regards Brexit, this year's crop of Erasmus students are facing uncertainty. British Erasmus students already studying at European universities have been let off the hook by the EU's guarantee of funding in the event of a no-deal Brexit. It's also prepared to support European students studying in British...
Essential CV tips for expats chasing jobs in the Czech Republic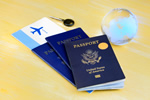 For expat professionals considering a move to Prague, CVs are all important. Wherever you're planning as your next step on the career ladder, almost all local employers across all desirable locations may well not have the same or similar requirements as regards CV content and presentation. One recruiter specialising in the Czech...
100 financial companies leaving London for Dublin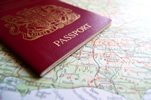 Thousands of workers and billions of dollars are now heading to Dublin to avoid the worst effects of Brexit. Some 100 financial companies are now in the process of moving their staff and operations to Dublin in order to be able to continue their businesses unhampered by the effects of Brexit. On March 29, a minute before midnight, some...
UK MPs join fight for expat losers in PremierFX scam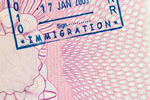 One of the first risks encountered by newly-arrived expats is that of being scammed out of their savings by dodgy financial advisors working illegally in popular retirement destinations. It's a sad fact of emigration to a new land overseas that many new arrivals are befriended by seemingly friendly expatriates looking to defraud them...
Expat dog owners need to know Spanish laws prior to arrival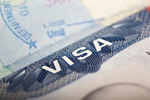 Would-be expats who wouldn't think of leaving their furry friend behind need to check on Spain's dog ownership laws. If you're planning to emigrate to Spain no matter what happens with Brexit and can't bear to leave your beloved dog behind, you'll need to check out the country's dog ownership laws. Once Brexit is a reality,...
Sweden announces no-deal rights for British expats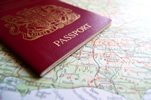 For would-be expats heading to or just arrived in Sweden, the Brexit effect may have negative effects on both lifestyles and careers. Should the UK crash out of the EU in just over two weeks' time, Britons already living and working in Sweden will need to get their passports stamped in order to travel within the EU for one year. The...