Europe News News - Emigrate UK Page 6
This is the category page for all Europe News news here on emigrate.co.uk, where you can view all the Europe News emigration news.
Newbie expats in Leiden given soft landing by local Expat Centre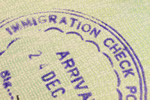 Leiden's international expat community is being supported by the innovative Leiden Expat Centre. The Leiden Expat Centre project is a public/private partnership funded by local industry including the city's Science Park and University as well as by the local authority in order to give newly arrived expat professionals a soft landing...
British expats in France grieving over loss of freedom of movement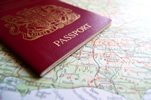 Has Brexit redefined the stereotypical view of Brit expats in France? According to the popular view supported by many media outlets and online websites, British expats in France come in three flavours – retirees living in idyllic French villages , small business owners working in the hospitality sector and Eastenders living it up in...
Non-vaccinated expat children banned from Czech Republic kindergartens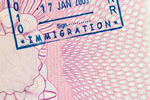 The Czech Republic bans non-vaccinated kids from kindergarten and pre-school groups. If you're relocating to the Czech Republic along with your young family, you should note that non-vaccinated children are classed as outcasts due to a rise in preventable diseases including measles. Years of controversy about the incidence of serious...
Taking your much-loved family pet to or from the EU post-Brexit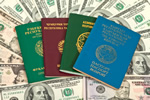 Brexit mean no more EU Pet Passports. Whether you're chancing your luck and going ahead with plans to leave the UK for Europe or reluctantly leaving your retirement hub for the UK, taking the family pet along is about to become far more complicated. One of the worst effects of Brexit for expats whose pets are their best friends is the...
Malta loses its shine in latest expat survey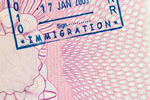 Malta's shock survey result shows a shift in sentiment about the formerly popular expat destination. In the past, the island of Malta has been highly rated as a destination for expats looking to work or retire either in its historical capital or in the charm of its rural regions. Sadly, the honeymoon seems over, as the recent Expat...
Expats in EU warned to exchange UK driving licences before Brexit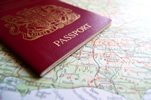 The British Foreign Office is urging UK expats in Europe to exchange their UK driving licenses in preparation for a no-deal Brexit. Although the warning comes possibly too late as regards some EU member states' bureaucratic procedures, it's an unpleasant fact that a no-deal Brexit on 29 March will render all British drivers' licenses...
Caring for the environment as part of your expat strategy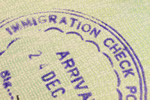 More than ever before, the environment is as much the concern of everyday people as it is for governments, but should it be part of expats' destination choices? In Britain, many millions are now taking the plight of the environment seriously by doing their best to recycle, reduce their carbon footprints and use green energy. However,...
Rising cost of living in Estonia is bad news for expat entrepreneurs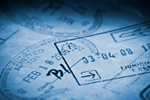 Is Estonia's escalating cost of living bad news for expat entrepreneurs? According to expat bloggers who've lived in Estonia for a good while, the country's rising cost of living is a cause for real concern. Expats who use the country as their business base and travel regularly to other European capitals claim Estonian is now a far...
Brits and EU citizens are deserting the UK whilst there?s still time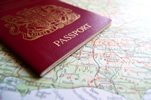 The ongoing Brexit chaos and confusion has forced an exodus from the UK of Britons as well as EU citizens. Since the shock result of the Brexit referendum, many thousands of British citizens living and working in the bloc have taken the painful decision to become citizens of their chosen EU countries of residence....
What expats need to know about the French healthcare system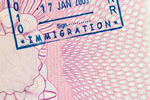 If you've decided to go ahead with your plans to move to France in spite of the Brexit chaos, checking your healthcare rights and options is a necessity. However healthy you are, accidents can happen and French infections can play havoc with your British-based immune system. Healthcare in France is amongst the world's best, but...