Europe News News - Emigrate UK Page 6
This is the category page for all Europe News news here on emigrate.co.uk, where you can view all the Europe News emigration news.
UK second home owners left out in the cold by Brexit negotiators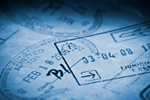 UK second home owners in Europe are being totally ignored by Brexit negotiators on both sides. Many UK citizens who've purchased second homes in France, Spain or other EU member states have done so in advance of retirement rather than just for holidays and weekends away. The EU's free movement directive will have been a crucial part...
How do new expat moms cope with Dutch school parental etiquette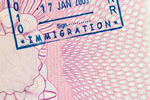 Being an expat mom as well a trailing spouse is complicated enough but coping with Dutch primary school parental etiquette is another story. The problem isn't simply dropping off your kids at their new Dutch schools and hoping they'll integrate successfully, as parents' integration is also important and trickier by far. Once on the...
Key factors for expats looking for a mortgage in Spain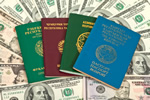 Decades ago, Spain was just a summer holiday destination for Brits, but nowadays it's a hub for would-be expat home owners. Permanent residency is the aim nowadays, with British retirees, entrepreneurs and property investors rushing to secure a home in the sun before March next year. The housing market is springing out of its slump and...
Expats in Portugal lose everything as forex trading firm disappears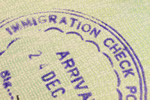 Expats are facing massive losses after an Algarve forex trading company disappears. Expat investor clients of Almancil-based PremierFX are panicking as attempts to contact the late owner's adult children all fail. The business, formerly believed to be well-respected in the community, has simply vanished, taking with it hundreds of...
Brexit may result in frozen pensions for expats in Europe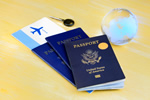 British citizens still planning to retire overseas are being urged to take financial advice about possible changes to social security agreements post-Brexit. EU member states have reciprocal agreements with the UK on social security provisions, but there's been no guidance as yet as to whether these will remain valid after Brexit kicks...
Healthcare for expat children in Spain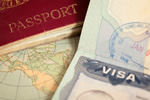 Spain's healthcare system is one of the best in the world, with both public and private options available for expats and their families. If you're planning to emigrate to Spain with your family, or even considering starting a family once you're settled down, Spain's excellent healthcare services are regularly ranked in the top ten...
British expat retirees warned over leaving pensions in sterling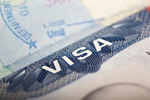 The average pension pot for UK expat overseas is around £210,000, but currency fluctuations may cause losses of 20 per cent. A recent analysis of the plunging pound's effect on British pensions paid in sterling on behalf of UK expats living overseas gives bad news for the estimated 247,000 Brit retirees living abroad. Put bluntly,...
Combining expat entrepreneurship with low tax rates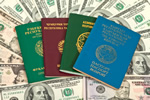 Deciding to start your own business is scary enough, but deciding to become an entrepreneur in another country is only for the brave! Becoming a self-employed expatriate may well be the toughest move you've ever made, but the internet age is all about taking chances and making your dreams come true, no matter where you're living at...
Expat property purchase in Malta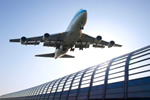 Leaving the home country may be a wrench, but finding a new home in Malta is worth the struggle. The Mediterranean island of Malta is now a favourite destination for immigration and property investment. For decades, it's been known as a favourite for British pensioners looking to spend their retirement in its historic heart, secure in...
Spain in a nutshell for British retirees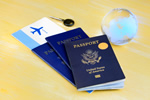 Spain is still one of the most attractive destinations for retirees, in spite of possible post-Brexit problems as regards healthcare and pension payments. Need to knows for potential British expats planning to settle in the country include the cost of living and, crucially, the standard and cost of healthcare once the European Health Card...