Australia News - Emigrate UK Page 3
This is the category page for all Australia news here on emigrate.co.uk, where you can view all the Australia emigration news.
Getting an expat mortgage on your dream Australian home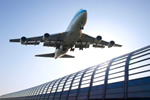 If Australia is your preferred expat destination and you're considering purchasing a new home, mortgages will depend on your residency status and type of visa. Whether you're about to become a resident in Oz or are buying a property as a non-resident, using a mortgage broker is the fail-safe way to get what you need. Laws governing...
Spain still number one for British expat retirees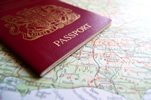 Although the number of Brit expats in Spain is falling fast, the country is still Britons' number one favourite for retirement. Statistics compiled by a leading international removals company placed the long-term expat favourite at number one in its data on UK emigrants' European destinations. Some 13 per cent of their clients were...
Oz to bar new migrants from settling in Melbourne and Sydney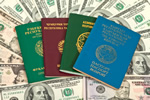 If you're thinking about emigrating to Australia, forget about Melbourne or Sydney as your home town. Unless you're reassigned to Oz by your company or have family in the country, you're about to be barred from settling in Sydney or Melbourne. Australia's new plan to alleviate pressure on the two cities' healthcare, schools,...
Oz government offers cash for taking jobs in its Northern Territories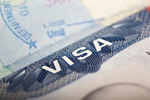 If you're an expat in Australia with permanent residency, you could be paid to undertake a totally new experience along with a new job. Eligible families as well as singles are being offered $15,000 financial incentives to take up exciting jobs and adventurous lifestyles in Australia's stunning Northern Territory. The payments are to...
Singapore is all time favourite for Oz expats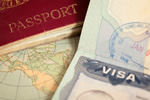 Although the city-state has a horrendous reputation for high prices, for expats from Australia it's still the favourite. According to a recent survey, lower taxes and higher wages offset Singapore's infamous cost of living for the city state's Australian expatriates. In spite of its being the fourth most expensive world city for...
Oz losing its place as expat favourite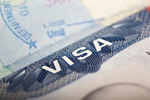 If you're an expat professionals considering emigrating to Australia, you may be in the minority nowadays. New statistics announced by Australian Immigration Minister Peter Dutton reveal immigration numbers are at a ten-year low after falling by 10 per cent compared with last year's total. Since the minister took office, annual...
Survey reveals cheaper expat living costs in New Zealand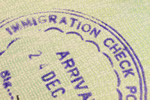 Expat life in Wellington and Auckland is now being seen as dramatically cheaper, mostly due to huge cost of living increases in the New Zealand cities' international counterparts. In the recent Mercers' cost of living survey, Auckland dropped 20 places to number 18 whilst Wellington fell 15 places to 101st. One result of the rearranged...
Studying overseas is now mainstream for expat students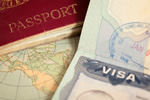 Not all expats are working overseas or retiring overseas – a huge number are students attending foreign universities. In this modern world there's a huge variety of degree courses and other study opportunities scattered across major cities worldwide. It's an exciting time to be a student and, for many, overseas universities provide...
Best Australian banks for incoming expats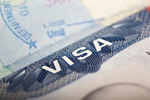 Expats looking to move to Australia to take up a new job with find banking more straightforward than in many other countries. When a move to another country is part of a career plan, one of the most challenging requirements is often the availability of a bank account before the actual move takes place. Expats heading for Australia are in...
Expats looking to buy property in Australia hit by 7 per cent surcharge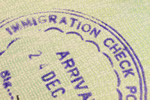 Foreigners looking to buy a home in Western Australia will be charged a seven per cent surcharge starting next January. According to last week's confirmation by the Western Australia Treasury department, the current four per cent surcharge is to be increased to seven per cent, starting on January 1 next year. The increased charge will...