Expats with property in Australia urged to buy bushfire insurance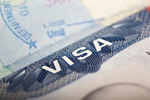 Newly-arrived expat house owners in Oz should take care to insure against bush fires.
Given the recent devastating bush fires in Australia and the risks of similar conflagrations in other major expat destinations such as California, would-be expats looking for property should check the availability of suitable insurance. As huge areas in hot countries dry up and increase the risk of destructive fires, recently-arrived residents are being urged to ensure their home insurance covers losing their homes and belongings in the flames.
Australia is still a popular destination for Western retirees as well as professionals relocating to further their careers, but the country isn't now seen as the safest location in which to put down roots. The recent increase in the numbers and severity of bush fires has destroyed homes as well as ending the dreams of many retired incomers. The only answer is to choose the area carefully, and get home and contents insurance which covers these destructive events.
Different insurers offering cover against bushfires all have different definitions of what's actually covered, so it pays to read the fine print and compare several companies' offerings. First of all, the compulsory third party insurance doesn't cover losses due to bush fires and cars in particular need individual insurance coverage. Bearing in mind today's even drier weather conditions, a home not previously at risk could now be in a danger zone.
Home insurance comes in two flavours – total replacement and coverage of the sum insured, with the second option covering your set amount for rebuilding or repair. Some homes may need to be rebuilt to a higher standard in order to decrease the risk of further destruction, with total replacement insurance the best bet and taking into account quotes from builders one way to cover most eventualities. Making a room-by-room inventory of your possessions is also recommended.
Many Australian insurers have now placed embargoes on properties in currently affected areas, with even those still selling their policies insisting on no-claim periods. If you're a newly-arrived expat looking to buy a property, taking out the relevant house and contents insurance should be done as a matter of priority as it's almost impossible to predict where the next outbreak will occur.