New expat arrivals in Oz are seeking affordable new homes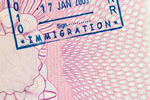 If you're dreaming of escaping to Oz, the present day property scene might persuade you to make the move.
As most first world countries continue to struggle with the pandemic, Australia is easing property market restrictions and encouraging property purchase. For would-be expats dreaming of moving to Oz, the future for home buyers is looking rosier than in many other world countries.
The easiest way to emigrate is to engage a specialist company which takes care of every aspect of the move from packing and shipping to visas and finding a new home. It seems the coronavirus pandemic is providing an opportunity for Australia to present its first class medical services, clean air and space to those looking to retire or open a business in a country which offers everything that's needed for a successful, comfortable new life.
Right now, many of its own expats are heading back home from New York, London, Singapore and Hong Kong, not just to escape these destinations' attempts to control the pandemic but because their country is the best in the world. Repatriation and emigration are great news for the economy, encouraging quality retail experiences, excellent education, first-class hospitals, a great cultural and arts scene and a variety of sporting events. Along with all this, Australian properties are well-priced right now, especially in the upscale sector where demand is presently outstripping supply.
Returning expats and new arrivals are searching for the right properties, with buyers eager to complete in a positive market. Dominating the market are expats taking advantage of the low AUD exchange rate and historically low mortgage interest rates, with the pandemic providing the best reason for choosing Australia as a safe haven. Younger professionals are moving up from rental apartments to bungalows and houses, spurred on by the country's successful defence against the pandemic. For new expat arrivals with families, prestige properties are available, and the laid-back Australian lifestyle is an added draw for those arriving from the chaos in Europe and the USA.