Hong Kong expats now serious about repatriation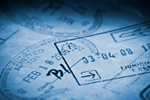 Hong Kong's new world under the Chinese boot is driving expat repatriation due to fear.
Expat insecurity since China's new rules were forced into law is being ramped up by embassy recommendations that their citizens reconsider their need to stay in the former world financial hub. The hated law applies to not only Hong Kong citizens, but also to non-residents, permanent residents and expat professionals, the majority of whom are now planning immediate relocation. Worse still, even those arriving in the city who've been accused of violating the new law's can be arrested on arrival, and those considered to be threatening national security can be sent to Chinese courts on the mainland.
As a result, embassies are now publishing warnings to their citizens that arrests on loosely defined grounds of national security are a real possibility – with the Australian government issuing two warnings over just one week. Some 100,000 Australian citizens are living and working on the island, with some now refusing to talk to Western journalists and others only commenting after insisting on anonymity. Many are now planning an exit before things deteriorate still further after having spent years furthering their careers in the once-popular former British colony.
Along with one long-stay expat teacher who told reporters she's unhappy about staying in a city where the walls have ears, a permanent-resident company director in the financial sector is afraid Chinese Communist ideology may become part of his childrens' education as, according to the law, national security education will be introduced in all schools. Many residents have taken down their social media accounts and the popular TikTok app has now been pulled.
Expats who hold British National Overseas passports are seriously considering taking the UK up on its path to citizenship, and literally hundreds of thousands of foreign professionals are now accepting the inevitable and planning to relocate or repatriate.