Survey shows Singapore still an expat favourite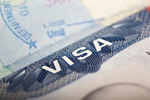 Singapore wins again as the best location in the region for expats in general and especially for Asian professionals.
Asia is nows firmly in the running as a professional relocation destination for qualified and experienced expatriates from diverse countries. Always a favourite with
Westerners, Singapore is now high on the list of preferred relocations for Asian experts looking to expand their careers. The city-state's infrastructure, amenities, international expat community and low crime rate gives everything necessary for a successful stint in this unique location.
Unsurprisingly, the small metropolis rated as the most liveable city for East Asians in a recent survey, with its rival Hong Kong slipping 52 places to rank at only 93rd, behind both Taipei and Seoul. For the troubled island, it's dramatic fall is the result of the ongoing socio-political strife which caused a good many expat professionals to leave for other more secure countries. It's not just businesses which have been decimated by political insecurity, it's also Hong Kong's formerly famous lifestyle.
Outside of the Asian continent, another region once favoured by expat professionals saw falls in its popularity as seven Australian cities failed to excite expat interest, even although every one still featured in the survey's top 30 and Sydney along with Adelaide made it to the top ten. It seems a hike in Australia's terrorism threat level was the cause of its sudden lack of popularity with Asian and other nations' expats.
Leaving the Asia-Pacific region, Copenhagen was voted the best destination for Asian expats, adding to its popularity with the world-wide expat community. In the Far East, the Japanese port city of Yokohama made it into the top ten, with its ninth position reflecting its political stability, security and safety. Overall, cities in the USA didn't fare well as regards popularity for Asian expats, having already been downgraded in other surveys focusing on Western professionals.