Australia News - Emigrate UK Page 18
This is the category page for all Australia news here on emigrate.co.uk, where you can view all the Australia emigration news.
Australian Northern Territory welcomes migrants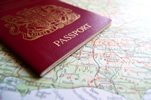 As reported by Australia Magazine, immigrants to Australia will be given a warm welcome in the country's Northern Territory after the approval of a new agreement. The Chamber of Commerce of Australia's Northern Territory claims that the new regional migration deal will be especially helpful for smaller businesses which lose workers over...
Chinese elite migrate overseas for children's education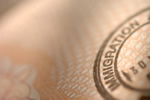 As reported by English Eastday, a rising number of China's elite are transferring their money to foreign nations via investment immigration, as most families are seeking better educational options for their children. On average, over 10 billion yuan (US $1.59bn) of wealth has been leaving China every year via emigration since 2009, as 80%...
Australian visa applicants urged to have medical insurance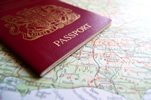 The VP of the Australian Medical Association's Victoria branch, Stephen Parnis, has urged health insurance to become a compulsory requirement for all visa applicants from Australia. Dr. Parnis' remarks arrive after a report put out by the Australian Medical Association indicated that the amount of Australian migrants being treated at...
Emigrating doctors cost Tanzania $2 billion in brain drain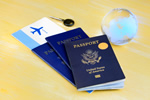 Tanzania is one of nine sub-Saharan nations which have invested nearly $2 billion in training doctors without finally seeing the benefits due to emigrating doctors and brain drainage, according to a new study. The study published by the British Medical Journal reports that nine sub-Saharan African countries (Tanzania, Malawi, Ethiopia,...
N.Z. worker emigration to Australia may cause labour shortage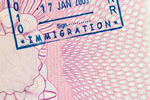 As reported by Business Week, a record emigration of New Zealanders in 2011 seeking jobs and higher pay in Australia is risking the country's earthquake-affected economy weak to a labour shortage during reconstruction. A record high of 45,863 New Zealand citizens permanently relocated to Australia by Dec. 31 2011, according to a recent...
Engineers advised to beat 1 July 2012 changes in Australia immigration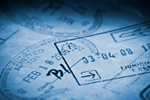 Engineers hoping to emigrate to Australia are able to apply under the General Skilled Migration (GSM) Program. Australia has a specific shortage of mining engineers required to fill well-paid positions in the country. Mining engineers entering the job market see starting salaries of around Aus$100,000. Mining Engineers moving to Australia...
Australia and New Zealand emigrants in for closer crime checks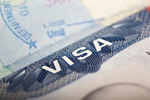 A trial-run that will boost access to the criminal records of those crossing the Tasman in order to seek employment is to be launched in the Australian state of Queensland this year, as reported by the New Zealand Herald. Government officials of New Zealand and Australia both hope that a trial of six months is to improve the disclosure of...