Expats in Sydney get rent reductions on prime location apartments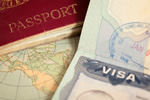 For would-be expats heading to Australia, now's the time to rent one of Sydney's sought-after beachfront homes.
Sydney's exclusive beachfront apartments are a dream come true for those wealthy enough to afford them, or at least they were until the coronavirus pandemic saw a mass exodus of moneyed tenants rushing to get out of the city before the virus became personal. Even properties backing world-famous Bondi Beach emptied and are now being offered at vastly reduced rents – at least for a short period of time.
Also affected are rooms for rent in shared apartments, with leases of up to a year being offered after former tenants either went back to the family home to save money or chose to relocate to less crowded, far safer small towns in the interior. Expats from Europe and the UK headed home before the lockdowns began and are in no hurry to return to Australia until the pandemic is no longer active in the region.
For expats still determined to grab a slice of upscale Oz life, rentals are being reduced between 30 and 50 per cent for six months to a year. One two-bedroomed apartment overlooking Bondi Beach is now $A650 per week, a fall from $A920, and another just a short step from the world-famous beach is quoted at $A500 per week for four months. Other landlords are offering a year's tenancy at similar rental reductions, proving it's now a tenants' market place with no real idea when the market value of these exclusively located properties will return.