Australia News - Emigrate UK Page 5
This is the category page for all Australia news here on emigrate.co.uk, where you can view all the Australia emigration news.
Spain down to third most popular emigration destination among brits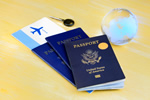 Spain is no longer the most popular destination among emigrating Brits, with both Australia and the US leapfrogging the Iberian country in the latest statistics on UK citizens relocating. The Mediterranean nation has long since been the most common place for Brits to emigrate to, with its climate being a major pull factor. Also a key...
Employment report shows more Irish emigrants seeking to return for work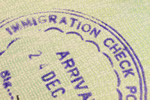 Irish employers have revealed that there has been a recent increase in the number of job applicants looking to return to their homeland from overseas. Between January and March, CPL's Employment Market Monitor learnt that the UK, Canada and Australia are the three countries from which Irish citizens are looking to return from, while 63...
Does Harry plan to emigrate to Australia?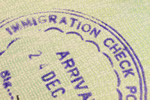 After thoughts of a new direction for his life, Prince Harry might be considering a move down under after leaving the army. Harry's friends said, after his planned four-week trip to Australia at the start of his gap year, that he could want to spend more time there. One of his friends said that that he will be mixing and living with...
British expats better paid and healthier, work longer hours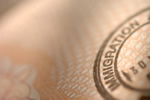 One in 10 highly-skilled UK citizens now live overseas as the brain drain from the country continues to rise, revealed research from University College London (UCL). The research showed that around 4.7 million Brits now resided abroad, with the US, Canada and Australia the three most popular destinations, followed by New Zealand, Ireland...
Nez Zealand annual migration rises to record high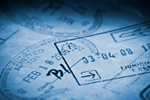 New Zealand's yearly net migration hit a record high in January as fewer Kiwis headed for Australia, while the number of Indian students arriving continued to rise. The net migration of new arrivals increased from 4,100 in December to 5,500 in January on the back of two months of falling numbers. Meanwhile, the annual net inflow to the...
Australia kicks out criminal Irishman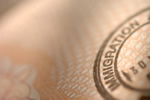 Authorities in Australia have deported a Northern Irishman after discovering he had an extensive criminal history. The man, 28, arrived in the country on January 2013 on a working holiday visa without disclosing his criminal background which, among other things, included possession of bomb-making equipment and drugs. Authorities only...
Record number of Australia?s population born overseas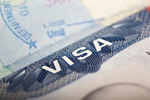 Twenty-eight per cent of Australia's population was born outside the country, according to recent figures from the Australian Bureau of Statistics. Some 6.6 million people living in Australia were born in other countries, a figure that has not been reached for around 120 years. Back in the late 1800s, foreigners flocked to Australia...
Australian activists halt asylum seeker deportation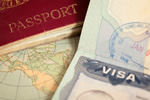 A Tamil asylum seeker's eviction to Sri Lanka was halted by activists in Melbourne on Monday amid fears that his return could endanger his life. Three airline passengers refused to sit down on the plane until the man in question, Puvaneethan, was allowed to disembark. They had been representing the activist group Refugee Action...
Australian Open final interrupted by Manus Island protesters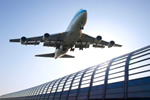 Protesters angry with Prime Minister Tony Abbott's controversial refugee detention centre on Manus Island made their feelings known on Sunday when they ran onto court during the Australian Open men's final and unfurled a banner demanding its closure. Serbian Novak Djokovic was leading Britain's Andy Murray 4-3 in the second set when...
24 Irish emigrants faced deportation from Australia after roof-fixing scam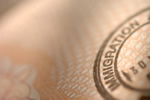 Twenty-four Irish emigrants are being held in detention in Australia and awaiting deportation after having their visas cancelled for running a roof-fixing scam. The arrests were made after police searched a caravan park in the Hazelmere area of Perth, Western Australia, and took seven "people of interest" into custody, according to the...