Lack of social distancing by Irish partygoers in Oz attracts huge fines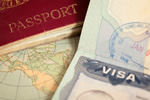 Social distancing rejection gets costly for Irish expats in Oz.
Last weekend's noisy Irish get-together in Melbourne resulted in a total of just under $25,000 in fines for 15 revelers. The all-night house party was clearly a major breach of Australia's strict isolation ruling, especially as it kept the neighbours awake between Saturday night and 7.45 on Sunday morning until the arrival of local police.
It has to be said the police did their best to quieten things down once they'd arrived, but it's no surprise their attempts failed to the extent that the Irish contingent were 'uncooperative' and attempted to hinder officers' attempts to shut them up, as well as refusing to let them into the house. According to a local government official,
Melbourne police try hard to be discreet when handing out fines for breaches of the social distancing laws, but they had no chance when faced with 15 Irish expats who'd been drinking since the party started the previous night! As a result and once the local boys in blue had gained entry, infringement notices were handed out and each offender was fined $1652, a total haul of $24,780 which makes the party unforgettable for everyone who attended, if only for all the wrong reasons.
In total contrast, a second high-profile breach of social distancing laws took place at a birthday party for an eight-year old held at the kid's Beaumaris home, during which 16 parents and their kids were gathered outside the house having fun when the police arrived. As public gatherings of over two people have also been banned due to the pandemic, the organisor of the party was fined, but no infringements were handed out.