Australia News - Emigrate UK Page 8
This is the category page for all Australia news here on emigrate.co.uk, where you can view all the Australia emigration news.
Kiwi migration to Oz slows but immigration to NZ soars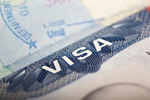 The tsunami of New Zealanders heading for Australia may have slowed to a trickle, but immigration from the rest of the world to New Zealand is at an all-time high. Over the last few years, a mass exodus of New Zealanders seeking a new life in Australia has been a major government cause for concern amid fears of the loss of the brightest...
More than a third of British degree students looking to study overseas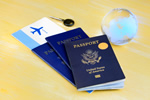 Spurred on by a sense of adventure and the decidedly lower cost of degree courses at overseas universities, increasing numbers of British students are packing their bags. Results of a recent survey by the British Council have revealed that 37 per cent of degree course students are considering universities in the USA, Australia and several...
Australia currency falls spell property bargains for immigrants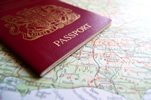 For those planning to migrate to Australia, the 33 per cent drop in the AU$ against the pound sterling over the last year could result in a brand new home at a bargain price. It's no surprise that, in February, enquiries from abroad about property for sale in Australia increased ten-fold over January's figures, with Melbourne, Sydney...
Too many cooks spoil Australia?s skilled migration programme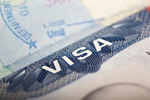 Australia's much vaunted highly skilled migration programme is being called into question after cooks and hairdressers were awarded more visas than workers in any other group. The programme is supposedly intended to target the most essential skills for the nation as a whole, but two of the top five categories for visa numbers aren't...
Aussie immigration minister to personally decide cancellations of visas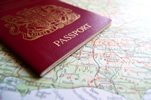 Following the stopping of the deportation of a New Zealand criminal after it was decided that the man would have resettlement problems in his home country, Scott Morrison will now take responsibility for all visa cancellation orders. An Administrative Appeals Tribunal ruled that Kiwi Sean Gabriel, involved in five violent robberies in...
Canada urged to prioritise skilled immigrant approvals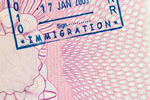 Ontario businesses waiting for approvals of skilled immigrant visas are concerned that much-needed expertise may be lost to Australia due to extended visa processing times. The Ontario Chamber of Commerce is pressing immigration authorities to expedite approvals of skilled worker visas, saying that Australia is processing their versions...
Murdoch News Corp face lawsuit for racism against Kiwi migrants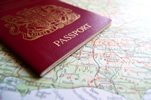 News Corp, owned by controversial media mogul Rupert Murdoch, is under fire for racist comments about Kiwi immigrants in several of its newspapers and may be sued by Kiwi rights group OzKiwi. Last Saturday, the Northern Territory News, the Brisbane Courier Mail and several other papers under the News Corp umbrella ran articles describing...
Kiwi emigration to Australia up by 40 per cent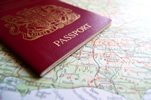 Economic migration from New Zealand to Australia has increased by at least 40 per cent since the global financial meltdown, with jobless Kiwis flocking to Australia to find work. New Zealand is estimated to have lost 12 per cent of its population to its northern neighbour, as those with a clean police record are allowed to enter Australia...
Brisbane immigrant family fights deportation due to autistic son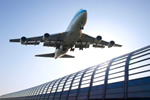 A professional immigrant family living in Brisbane are fighting against a deportation order given because their son has autism. Enamul Kabir and his wife Siuly migrated to Australia from Bangladesh with their son Srijon for a better life, arriving five years ago. Enamul, a doctor of mathematics and his wife, a doctor in biomedical...
Battle to save asylum seeker baby and his family from deportation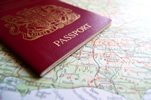 A Rohingyan refugee family detained on offshore Nauru processing centre were recently transferred to a Brisbane hospital to allow the heavily pregnant wife to give birth by Caesarean section and to receive treatment for her diabetes. Two weeks later, the family and the newborn are still in detention and awaiting deportation back to Nauru...