Australia News - Emigrate UK Page 2
This is the category page for all Australia news here on emigrate.co.uk, where you can view all the Australia emigration news.
Oz and Kiwi expats clash over their countries' relative merits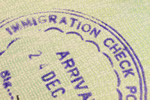 Expats are taking sides between Australia and New Zealand as to which destination is best. For would-be expatriates heading to the other side of the world, there's a practical choice between Australia and New Zealand, but if both country's own expatriates can't agree, what's a totally confused foreigner planning the rest of his or...
Australia blanks post-Brexit expat free movement deal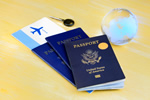 If you're banking on getting a job in Australia once Brexit is a done deal, you're out of luck. Dashing the hopes of would-be British expats hoping to head for Oz, the Australian government has put paid to any expansion of visa-free work between the two countries. It had been hoped a new post-Brexit trade package would include some...
Oz diplomat floats Brit/Aussie free movement as part of trade deal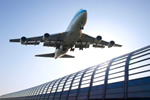 Could a post-Brexit trade deal between Australia and the UK include free movement of expats between the two countries? Once upon a time, Australia was an all-time favourite expat destination for Britons fed up with the British weather. Nowadays, Australian immigration requirements are some of the strictest on the planet, leaving Brits who...
Recent research shows Australia as favourite for Brit expat pensioners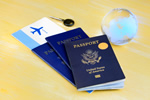 Is Australia really a top destination for British expat retirees? According to recent research, almost a quarter of a million British expatriate retirees in Australia are claiming their UK state pensions , but does this mean Oz is the best place for the UK's would-be expat retirees? The numbers, according to an article, represent some...
What's expat life in Australia really like?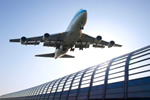 For decades, Australia has been a favourite destination for disenchanted Brits yearning for a new life overseas. Nowadays, many British nationals wanting to leave the UK for a better life overseas still choose Australia, with the main reason being its British heritage and English language. Perhaps they may not even realise this stand-alone...
Australia still a favourite with UK and USA expats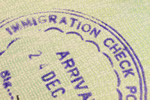 In spite of the rise of a good number of alternative destinations, Australia is still a favourite, especially with the British and Americans Unique landscapes, fascinating history and a traditional culture, laid back lifestyles and friendly locals, all of whom speak English, are just a few of Australia's offerings to newly-arrived...
Australia still draws British expats to its cities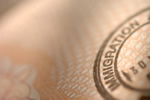 Australia has always been a major attraction for Britons looking to a new job overseas or a retirement amid superb natural beauty. An all-time British favourite for retirement, career advancement or literally any other reason, Australia still offers superb weather, remarkably beautiful landscapes, glorious beaches and an amazing abundance...
UK expats in Australia facing private pension transfer problems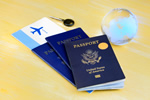 British expat retirees in Australia and those planning to arrive post-Brexit may be hit by the economic fallout resulting from the UK's EU divorce. Although Brexit, whatever its final result, is unlikely to have a negative effect on British pension transfers to Oz, UK retirees may well lose out on their returns as sterling crashes....
Australia most popular with UK retirees in spite of frozen pensions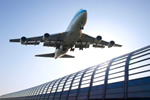 Australia is still the most popular destination for British pensioners. Although Spain is regularly mooted as British pensioners' dream destination, the highest numbers of UK state pensions are paid to former UK-resident citizens living in Australia. The figures state 20 per cent of retired Brits living overseas are domiciled in Oz, a...
Sydney and Melbourne to be no-go zone for expatriate workers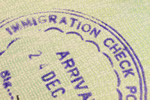 If you're planning to emigrate to Australia and have set your sights on Melbourne or Sydney – think again! For decades, Australia has been a prime destination for expats looking to live, work or retire in either of its two major cities, Sydney or Melbourne. Sadly, both cities are now under a massive strain caused by overpopulation,...