FP IOM and Old Mutual now in LMIM victim expats' class action sights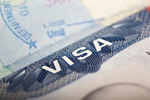 After seven year fighting for their rights, a group of expat investors will finally see a class action against two major Isle of Man insurers for monies lost when Australian-registered LMIM collapsed.
The two offshore insurance companies, Friends Provident International and Old Mutual International, both hosted the failed funds on their platforms, with the so-called investments heavily pushed by often illegally working so-called expat IFAs in Thailand and across Southeast Asia. The failed funds linked to the investments included Axiom Legal Financing Fund, LM Managed Performance Fund and all other LM Group funds, Premier New Earth and Premier Eco Resources.
Greedy IFAs preying on expats had intensified their actions several weeks before LMIM collapsed in order to take advantage of the massive commissions offered, with those in Thailand who'd been sucked into the net losing significant sums including £500,000, £350,000 and £250,000. In the expat-favoured northern city of Chiang Mai the unregistered IFA concerned had used his position as chair of the local Expats' Club to build his business but had not registered with the authorities, nor was he qualified to act as an independent financial advisor in the UK. Shortly after the LMIM crash become general knowledge, he repatriated to Britain in order to avoid his devastated clients.
The claim, estimated as over £100 million, is being made by London-based Signature Litigation and advocates from Isle of Man-registered Callin Wild, with funding arrangements already in place. The litigators are requesting those who'd invested in portfolio bonds linked to platforms set up by FPI International IOM and OMI Skandia to register for the class action, with cost-free registration commitment including regular updates, participation in any agreed settlement and advice on issuing a claim. According to the litigators, registration in this class action will not expose those affected to any costs at this stage in the procedure.
Shortly after the news broke, one retired expat investor in Bangkok started the LM Investor Victim Centre, aimed at fighting for the rights of expats in Thailand who'd been caught up in what was by then being described correctly as a massive Ponzi scheme. Hundreds of duped expats joined the group, with a second, smaller group also set up in Chiang Mai. The vast majority of those who've lost their life savings are expatriate retirees, with many having been persuaded to put their life savings in the LMIM Managed Performance Fund pushed all over the world by a network of so-called 'independent' financial advisors closely linked with the two Isle of Man insurers.
To date, all former legal attempts at getting a reparation settlement have failed, even although several expatriates even returned to the UK from Chiang Mai to attempt to trace the British IFA, sadly without success even although the British police were involved. Seven years later, this new class action may give hope to those affected that at least some of their hard-earned cash might be returned.