Visas News - Emigrate UK Page 2
This is the category page for all Visas news here on emigrate.co.uk, where you can view all the Visas emigration news.
UK expats in Portugal to get support and help in residency procedure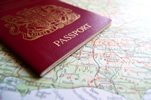 The British Embassy has promised pre- and post-Brexit residency application support for expats in Portugal. The British Embassy has promised support to UK expats in Portugal as they and their families finalise their residency applications. Working with the International Organisation for Migration (IOM), the Lisbon-based embassy revealed in...
Confused expat seniors in Spain now have residency requirement assistance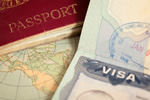 Long-stay elderly expats and new arrivals in Spain now offered extra help with getting residency paperwork in order. For older expats already in Spain and those due to arrive before the free movement door closes at the end of this year, help is now at hand to ensure no mistakes are made in residency applications. Launched by AGE In Spain,...
Hongqiao aims to assist even more expat professionals in new help centre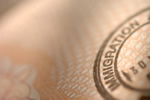 Expats in the Chinese city of Hongqiao will soon be happy to have their own foreign service centre in the downtown district of the vast city. One problem for expats living and working in China is the stupendous size of its cities and the difficulty of finding their way to essential destinations such as immigration and advice offices....
Can Hongkongers trust the Johnson offer of BN(O) passports?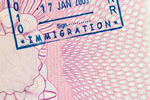 Can Hong Kong's non-UK expats trust Boris Johnson's promise of British National Overseas passports? Boris Johnson's surprise announcement catapulted the UK into the heart of the row between Hongkongers and the Chinese government as regards its new, hated, attempt to take total control over the former British possession. If Boris's...
Buying an affordable traditional home in Japan's countryside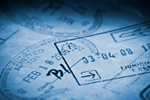 For expats in love with Japan, buying an abandoned old house in the country is the way to go. Every would-be expat looking to find a dream home overseas has read of abandoned homes and even entire villages being sold for miniscule sums on condition of their renovation within a set period of time, but few are aware that the same amazing...
Cambodia's charm and low living costs attract expat retirees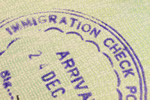 If you're looking to relocate to a country with a low cost of living, stunning scenery, a fascinating history and friendly locals, you could do far worse than consider Cambodia. Far less well known than neighbouring Thailand as an expat destination, Cambodia has many of the same advantages and fewer of the off-putting disadvantages than...
Buying property in Japan as an expat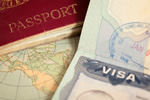 Buying an expat property in Japan has been a dream for many, but is now relatively straightforward. Until fairly recently, Japan was infamous for being a serious challenge for incoming expats, not just for the language but also due to the Japanese mistrust of foreigners. Nowadays, it's very different due to this fascinating country's...
Expats with Thai wives and families still banned from entry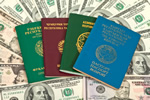 No hope yet for thousands of expats separated from their Thai families and stranded overseas. Frustration and fury is increasing amongst the thousands of Western expats stranded overseas away from their Thai wives and children. Even although they've been living in the country for many years and have valid visas, they're last in the...
Expats in South Korea unhappy about projected visa changes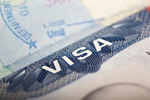 South Korean visa rule changes are resulting in expat dismay. Many expatriates now living and working in South Korea are devastated by reports of rule changes to their visas due to the possible introduction of a different points system. A recent government proposal is still under consideration as opinions are still being sought as to its...
Proposed new Kuwaiti law aims to rid the country of expat professionals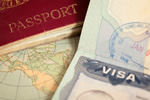 Kuwait is now planning to sack all expat professionals and replace them with locals. According to the Kuwait Times, the emirate's government is about to give the go-ahead for the sacking of all expat employees and replacing them with locals. In addition, all expat employment applications already in the pipeline are to be frozen,...