Visas News - Emigrate UK Page 2
This is the category page for all Visas news here on emigrate.co.uk, where you can view all the Visas emigration news.
BVI opens the door for expat residency and Belonger statuses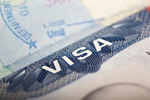 If you're heading for a job in the British Virgin Islands, the process for getting permanent residency has just changed. Prime Minister of the BVA Andrew Fahie is now giving weight to his proposal for regularising qualified expatriate professionals by allowing them a fortnight's amnesty when applying for permanent residential or...
Indonesia's latest immigration fee hikes may cause expat distress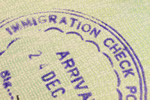 Indonesia's immigration fees update may come as a shock for disorganised expats. Indonesia is now a preferred destination for adventurous expats looking to live the life of their dreams, but the country's regular immigration fee hike may well put an end to the dream for less than organised expatriates. Every three years, the...
Thailand cracks down on expats changing or leaving jobs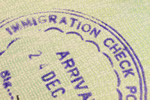 All expatriates living and working in Thailand must now inform the authorities if they change jobs or leave their present job. In an announcement today, the Thai Labour Ministry reiterated all foreigners working in the country who've either taken a new job or left a previous position must inform the Department of Employment within 15...
Expat pensioners in France under threat of being thrown out due to income reuirements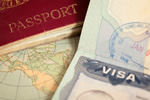 A warning about strict income tests has been issued to UK expats already living and working in France and those planning to do so in the near future. Despite the present uncertainty about Brexit and France's previous request that all British expats get their cartes de sejour, it seems the French government is already forcing Brits whose...
Seasteading Andaman Sea couple in hiding after death penalty threat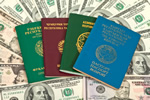 An USA expat and his Thai girlfriend are facing the death penalty for seasteading off Thailand's sea coast. For adventurous expatriates, the sky used to be the limit, but in this case it's the sea which was the location for a couple's chosen 'des res'. Expat Bitcoin investor and seasteader Chad Elwartowski and his Thai girlfriend...
Kenya expat exodus leaves luxury homes untenanted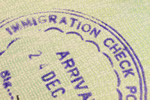 Kenya's expat exodus is causing chaos in upscale housing estates. Changes made last year to Kenya's requirements for the granting of work permits has resulted in an expat professional exodus severely affecting the upscale real estate market. Formerly exclusively popular estates such as Karen, Spring Valley, Nyari, Runda and Muthaiga...
Visa free value of British passport affected by Brexit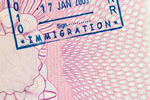 Expat business travellers reliant on visa-free entries with a British passport may be stymied post-Brexit. The value of a passport is calculated by the number of countries which allow visa-free entry, an important issue for expats and business travellers looking to save time and money. Prior to the Brexit referendum, the British passport...
Planning your expat retirement in the Philippines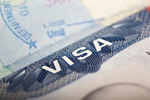 The Philippines' popularity as an expat destination is now growing apace, with many recent arrivals deciding to buy their own homes. As its economy strengthens and more foreigners decide to make the country their forever home, the Philippines real estate sector is becoming busier year by year. Unlike in many other Southeast Asian...
Shanghai leads the rest in popularity with expat professionals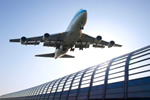 Shanghai has held its top position as the Chinese city for expats for the seventh year running. The latest official survey of Chinese cities with expatriate communities has again placed Shanghai as the best of the rest as regards living, working and friendly official policies. The survey itself involved some 95,000 internet users as well...
UAE ten year residency visa for expat professionals seen as positive move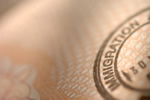 With all the changes to visa regulations in the UAE, expat professionals could be forgiven for their feelings of confusion. Rule changes such as the IAE's recent introduction of a full ten year residence visa for expats with high levels of special skills as well as for investors should have the effect of creating more confidence in the...