Visas News - Emigrate UK Page 7
This is the category page for all Visas news here on emigrate.co.uk, where you can view all the Visas emigration news.
Debunking the online myths about Thailand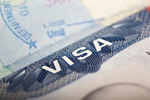 Many would-be expat retirees believe they can find out all they need to know about their preferred destination by a simple search, but how do they determine between the few sites which tell it like it is and the myriads which tell it like it decidedly isn't? Taking Thailand as an example, many guides rave about its pristine beaches but...
Expats marrying Thais must submit to fingerprinting and criminal record checks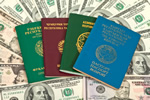 If you've recently holidayed in Thailand, met the love of your declining years and are looking to marriage and a long-term stay in the tropical country, expect to have your fingerprints scammed before you say 'I do'. Reports of this controversial new law first surfaced on Phuket Island, and the issue has become a popular thread on a...
Vietnam now popular with expat entrepreneurs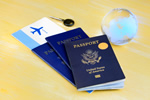 Vietnam is coming under increased scrutiny by expatriates looking to settle in the country and earn a living. Living in Vietnam is an exciting, totally different experience for those willing to adjust to its culture and environment, especially if the plan is to start a new business. Living on a budget is easy, but becoming an entrepreneur...
Survey shows expats in UAE want to stay permanently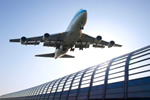 The UAE attracts a huge number of relocating expats eager to boost their salaries as well as their careers, but how many call the desert emirates their home? The emirates' luxury lifestyle, international expat community and tax-free economy must seem like heaven on earth for expat professionals from the West's crumbling societies, but...
Vision20 30 weaning Saudi off expat labour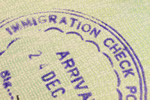 For several decades, a relocation to Saudi Arabia ha been seen as the pathway to wealth and professional success, but is this all set to change very soon? Some nine million expats are living and working in the desert kingdom, many of whom are oil and gas sector professionals who've made Saudi their permanent home. The recently-...
Expats in Thailand concerned about visa overstayer checks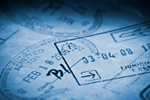 Expats living in Thailand are coming under increased surveillance as regards visas and permits to stay For several decades, Thailand has been the all-time favourite Southeast Asian country, especially for older expats and retirees. Up until the last few years, staying permanently in the country was relatively straightforward, with a...
Which is the best Southeast Asian country for its expat lifestyle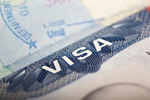 The 21st century has seen the most mobility since the late 19th/early 20th century rush to emigrate to America, but where's the best place nowadays for adventurous would-be expatriates? More people than ever before are considering leaving the countries of their birth and setting up home in unfamiliar lands. There are so many...
May trashes hopes of EU expats arriving during Brexit transition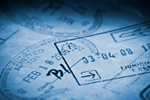 British Prime Minister Theresa May told reporters during her Chinese trip she's determined to deny rights to EU expats who arrive in the UK during the transition period. May's comments are certain to provoke a new row with Brussels as they follow the EU's offer of a 'status quo' transition period of just under two years. The...
Saudi Arabia about to announce official tourist visa details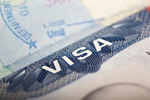 Saudi Arabia's new tourist visa could be a blessing for expats contemplating a move to the emirate. Given the online coverage of the good, the bad and the decidedly ugly from Saudi Arabia and other Gulf states, would-be expat professionals might well welcome a straightforward way to examine the region before committing to a relocation....
Thailand launches limited appeal work visa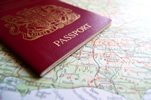 Issued at the same time as a number of G20 countries are cracking down on work visas, Thailand's new work visa has limited appeal due to its financial requirements. Referred to in the Thai/English press as a 'smart visa', the new work visa is aimed at skilled professionals and entrepreneurial investors, and grants four years' stay...