Visas News - Emigrate UK Page 7
This is the category page for all Visas news here on emigrate.co.uk, where you can view all the Visas emigration news.
Battle for US immigration reform seeks Vatican support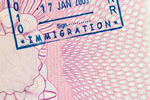 A group of activists fighting to change US laws to give a path to legality for undocumented immigrants is heading for Rome and the Vatican, hoping to get Pope Francis to actively support the cause. The pro-reform coalition is based in Los Angeles, and has enlisted the help of the Los Angeles Archdiocese in getting an audience with Pope...
BBC investigation uncovers more large scale student visa immigration fraud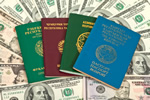 An investigation by the BBC's flagship Panorama documentary programme has identified systemic immigration fraud related to the government's Tier 4 Student Visa scheme. Over 200,000 student visas are approved annually, along with a further 100,000 extension to those already studying at British universities and colleges.Qualifications...
US immigration policy changed by Las Vegas family persistence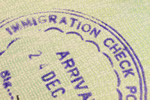 US immigration has adopted a new policy which may help thousands of families wanting to migrate to the USA Edith Fawkes arrived in Las Vegas in 2002 from Mexico, and soon met and married an American citizen. After their marriage, the couple began immigration procedures to bring Edith's son Bryan form Mexico to live with them but, during...
Canadian parent and grandparent visa quota full for 2014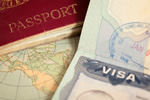 Canadian immigration officials have reported that the popular parent and grandparent immigration stream is now close until next year as its quota of 5,000 applications was reached 33 days after it opened. The scheme was reintroduced last month after a two year moratorium caused by a huge backlog of applications. Parents and grandparents...
Too many cooks spoil Australia?s skilled migration programme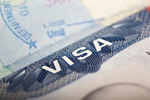 Australia's much vaunted highly skilled migration programme is being called into question after cooks and hairdressers were awarded more visas than workers in any other group. The programme is supposedly intended to target the most essential skills for the nation as a whole, but two of the top five categories for visa numbers aren't...
State parliament blames soaring immigration fraud on US government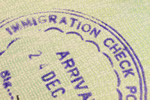 After pledging to crack down on scammers posing as immigration agents, the Utah government went on to blame the problem on Washington and the US immigration authorities. According to immigration officers, visa and green card fraud is the new cottage industry, and the government must be held to be complicit in its development. Fraudsters...
January sees spike in emigration from the UK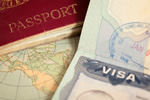 A popular online visa application website has recorded a 121 per cent spike in the number of emigration application this January. Whether it's because of the floods and the ever-worsening weather or just attacks of the January blues, it seems that more Brits than ever before are fleeing the country for warmers, less stressful locations....
Aussie psychotherapist wrongly refused UK long-stay visa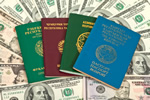 London-based psychotherapist Mariam Miller, originally from Australia, was told she had 28 days to leave the UK, judged on the wrong criteria for her situation. Miller arrived in the UK with her Italian husband in 2005, after some years in Europe. Within six months she'd sold her home in Italy and bought a house in London, having...
Aussie immigration minister to personally decide cancellations of visas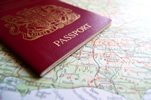 Following the stopping of the deportation of a New Zealand criminal after it was decided that the man would have resettlement problems in his home country, Scott Morrison will now take responsibility for all visa cancellation orders. An Administrative Appeals Tribunal ruled that Kiwi Sean Gabriel, involved in five violent robberies in...
US approves new way for investor green cards and residency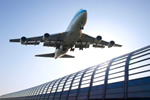 Prospective immigrants to the US with healthy bank accounts will soon be able to purchase a green card and permanent residency though an unusual form of investment. Recently approved by the US Citizenship and Immigration Service, the new scheme will allow wealthy would-be immigrants to loan $500,000 to independent truckers wanting to...