Visas News - Emigrate UK Page 5
This is the category page for all Visas news here on emigrate.co.uk, where you can view all the Visas emigration news.
New survey marks Philippines as best location for expat retirees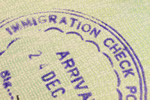 The Philippines is now officially rated as a great place to retire. If you're looking for a Southeast Asian retirement hub where English is the official language, the cost of living is cheap and the people are genuinely friendly, the Philippines could well be your perfect choice. Already popular with older expats, this stunning...
Is Thailand still an inexpensive expat retiree destination?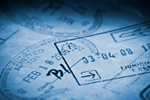 What's the true cost of retirement in Thailand? For several decades, Thailand has been the retirement dream of would-be expats from a good number of world countries including the USA and the UK. The Southeast Asian country was celebrated as being a seriously cheap destination for Westerners looking to live an uncomplicated life with...
UAE golden visas encourage expats to stay long term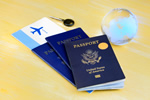 A top Dubai official has praised the UAE 'golden visa' as it gives expats a sense of security and belonging. The recently-introduced 10-year long term UAE residency visa, popularly referred to as the golden visa, is now giving expats who want to stay in the emirates a true sense of security. The comments were made by the...
British students and younger expats facing a Brexit-induced citizenship dilemma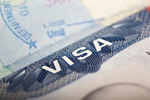 British expats living and working in the Netherlands are now unsure over the prospect of business post-Brexit. A new wave of Brexit-related uncertainty has overtaken both British expats now working in the Netherlands and those planning to leave the UK for Dutch cities in the near future. The issue is the total lack of clarity as regards...
Czech Republic sees vast increase in British expats since Brexit referendum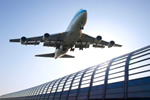 The surprising, some say shocking, results of the Brexit referendum has seen a huge increase in the numbers of British expats in the Czech Republic. Numbers of British expat professionals living and working in the Czech Republic since the result of the Brexit referendum was announced have risen by around 33 per cent, with the totals of...
Visas for expatriates considering long-stay residence in Thailand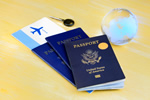 If you're still considering Thailand as a semi-permanent base, you should make sure to choose the correct visa for your lifestyle. Recently, much has been seen on social media about the many revisions to long-established routines for getting and retaining the correct visa to live, work or retire in Thailand. Unfortunately, the following...
Starting a business as an expat entrepreneur in Nanjing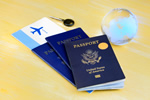 Hints for expat entrepreneurs planning to start a business in Nanjing. China is still a popular destination for expat entrepreneurs determined to start a business, but doing it the right way can be confusing. The initial challenge is the most important first step, in that without a work permit nothing can be done. Given that China is...
Greece as a destination for expat professionals and retirees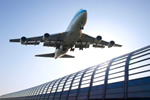 Greece with its gloriously ancient history, its beauty and its present-day relative stability is a great place for holidays in the sun, but what's it really like for expat retirees and professionals? Set at the crossroads of Asia and Europe, Greece as a tourist destination is now bouncing back from its row with the EU, just as it did...
Australia blanks post-Brexit expat free movement deal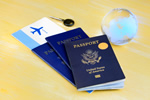 If you're banking on getting a job in Australia once Brexit is a done deal, you're out of luck. Dashing the hopes of would-be British expats hoping to head for Oz, the Australian government has put paid to any expansion of visa-free work between the two countries. It had been hoped a new post-Brexit trade package would include some...
Where are the best world destinations for expat retirement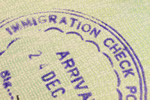 The most important aspects of the decision to retire overseas are easily found online. General surveys rating the entire world's expat destinations for those looking to further their careers or increase their bank balances don't always help those looking for a safe, affordable and friendly retirement destination. As retiring overseas...