Can Hongkongers trust the Johnson offer of BN(O) passports?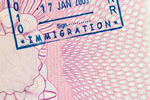 Can Hong Kong's non-UK expats trust Boris Johnson's promise of British National Overseas passports?
Boris Johnson's surprise announcement catapulted the UK into the heart of the row between Hongkongers and the Chinese government as regards its new, hated, attempt to take total control over the former British possession. If Boris's promise is kept, the change in the UK's immigration policy could well lead to eventual British citizenship for holders of the specified passports.
At the end of last year, some 300,000 Hongkongers hold the coveted passport, but some 2.9 million are still believed to be elegible and, given the risk of China's total takeover, might well take advantage of the offer. The original BN(O) visas were issued to Hong Kong citizens born prior to the Chinese takeover in 1997 and allow visits of no longer than six months as well as barring holders from working or applying to become British citizens.
Both politicians and residents in Hong Kong strongly oppose China's proposed national security law, believing it will erode the guaranteed freedoms agreed before the Chinese takeover. Reports from the city suggest the present situation is causing a rush by Hongkongers to purchase UK property as a backstop should the worst happen. According to specialist real estate agents in the UK, enquiries have doubled and are centred on London, Birmingham and Manchester.
London is a particular favourite due to its City connections, highly-rated universities and schools, international culture and an already established cultural and business ambience. In addition, property in the capital isn't simply an investment decision, as it's also a lifestyle preference for either full or part-time occupation.